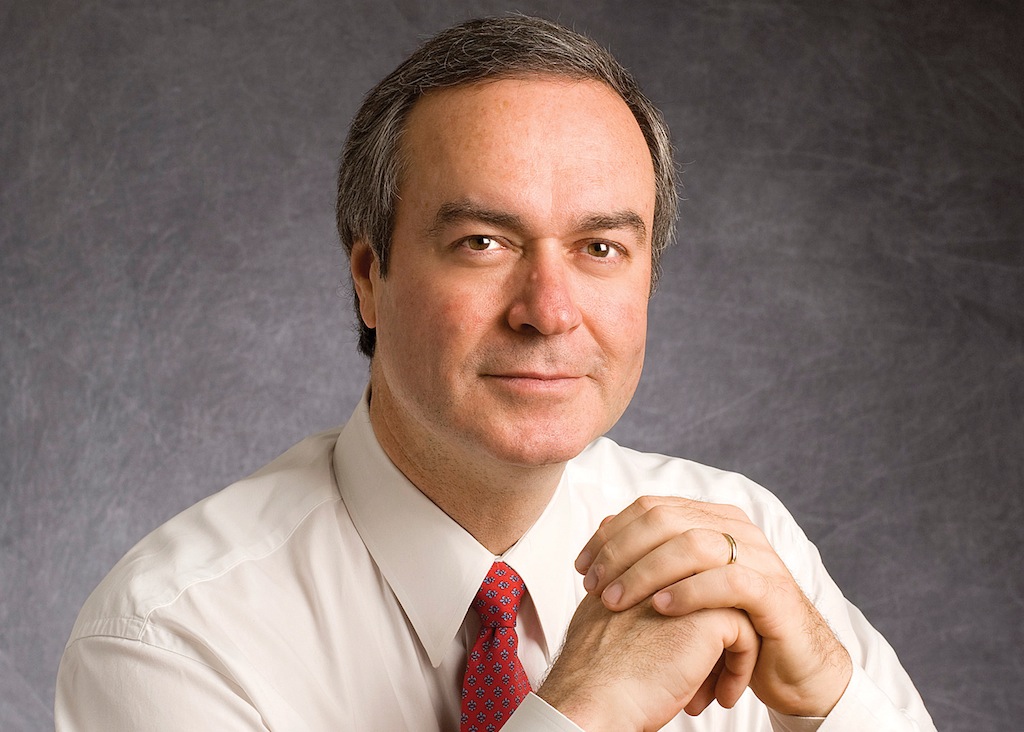 Editor's Note: This column has been revised since its original publication to accurately reflect the Center for Public Integrity's ranking of Louisiana's Department of Insurance. The state ranked fourth among state insurance commissions, not third. Business Report regrets the error.
Voters will make important decisions about the future of our state on Oct. 24 (and early voting is now underway). There are many items on the ballot.
I have known many of the candidates for years and observed their words and actions. There were some tough choices to make—and some easy ones.
Who do we believe is best to keep us moving forward? We all have our own point of view and philosophy. Here are my recommendations:
Statewide offices
Governor: Scott Angelle
While there are four major candidates to lead Louisiana for the next four years, my choice was only between two: Scott Angelle and Jay Dardenne. (I have already shared my opinions on David Vitter and John Bel Edwards, neither of whom would benefit our future.)
I have known and worked with Angelle and Dardenne for years and endorsed both in the past. I admire and respect them and appreciate their leadership for our state in multiple capacities.
There will be tough challenges in the year ahead, and it will require developing solutions and most importantly building consensus in our state and Legislature for Louisiana to succeed in the future. I believe Scott Angelle can best accomplish this as governor.
Angelle has been a leader as parish president, interim lieutenant governor, secretary of Natural Resources and member of the Public Service Commission. He also serves on the LSU Board of Supervisors and helped start the Louisiana Coastal Protection and Restoration Authority.
Angelle has conservative values and cares about people. I heard his fiery speech after the oil spill, when he fought the moratorium by President Barack Obama. He rallied the people.
He is a family man, passionate about our state, who has great people skills. That was evident when both houses of the Legislature voted unanimously to approve his appointment as interim lieutenant governor. It's hard not to like Scott Angelle. He gets along and works well with folks. That humble, servant leadership will benefit him and our state well as governor for the next four years.
Lt. Governor: (No recommendation until general election)
Secretary of State: Tom Schedler
Tom Schedler first took office five years ago. He has been a good public servant. I am pleased that he led the charge to reduce the number of elections statewide, which often had low turnout and wasteful spending. He has increased voter registration and improved electronic filing options for businesses, and the Geaux Vote smartphone app was the national winner of the 2013 IDEAS award. Schedler is respected by his peers and in line to become the president of the National Association of Secretaries of State.
State Treasurer: No endorsement
Attorney General: Buddy Caldwell
Many coaches win because of the team they assemble around them. Many district attorneys and law enforcement officials support Caldwell because of the results of the team at the attorney general's office. The head coach appropriately gets the credit. Caldwell leads the team.
Caldwell and his team have been very successful in settlements and fines against pharmaceutical companies and BP, getting millions for the state and the taxpayers.
The U.S. Department of Health and Human Services even ranked his office No. 1 in the nation in criminal Medicaid fraud recovery and No. 1 in efficiency.
Caldwell, who is a former district attorney with much trial experience, faces former congressman Jeff Landry, who has never tried a criminal case before a jury. That is a big difference.
Insurance Commissioner: Jim Donelon
We all know the history of scandal in the past in Louisiana's Department of Insurance. But that changed in 2006 when Jim Donelon was first elected.  We have seen the attraction of new insurance companies to Louisiana for homeowners and a record number for workers' compensation. The benefit to employers is a 37% decline in workers' comp rates since 2007.
In addition, he has gotten the job done while reducing staff from 275 to 225 and trimming the department's budget from $32 million to $29 million this year.
In 2013 he was elected by his peers to serve as president of the National Association of Insurance Commissioners, a first for Louisiana.
The Center for Public Integrity, in its most recent State Integrity Investigation report, ranked the Louisiana Department of Insurance fourth in the nation among state insurance commissions. It's hard to argue with these results.
Commissioner of Agriculture & Forestry: Mike Strain
Mike Strain, a veterinarian and rancher, has done the job well and streamlined his department while serving the last eight years. He has reduced personnel by 45% and reduced his budget by 29%. He also reduced his automotive fleet, insurance premiums and department debt. Strain has a good record of public service and efficient management.
Constitutional Amendments
The Public Affairs Research Council does a great job of explaining these proposals and their impact at parlouisiana.org. I appreciate their research and service to voters. Here are my positions:
No. 1: YES
This creates a new transportation projects fund and restructures the Rainy Day fund. Mineral revenues currently flow to the general fund up to $950 million annually. After that they flow to the Rainy Day Fund, which is currently around $500 million. This would cap that and create a fund for state roads and bridges. So, once the general fund and Rainy Day numbers were met, the revenue would go into a new fund, which is protected. It seems prudent and would put these extra funds to use funding state roads and bridges.
No. 2: YES
The state has already set up an infrastructure bank. This would simply create a new option for income allowing the state treasurer the ability to invest state funds in this bank. Currently, more than 30 other states have some form of this amendment. There is no requirement to invest.
No. 3: YES
This simply addresses what is considered a fiscal bill during a fiscal-only session. Currently, PAR points out, bills that deal with administration of taxes or credits are considered "general bills" and not fiscal. (Legislators are limited to only five general bills in a fiscal session.) This would reclassify such bills as "fiscal." It makes sense.
No. 4: NO
PAR notes that our constitution says "public lands" and "other public property used for public purposes" is exempt from taxes. The courts ruled that could apply to any public entity, including Memphis, Tennessee, which rents storage in West Carroll Parish. This is a very narrow amendment affecting one parish, which wants to tax the gas inventory, which is "public property." The courts said no. Now this parish wants to change the constitution. Not a good idea.
Board of Elementary and Secondary Education
The children of Louisiana are counting on voters to get it right on election day and not turn back the clock on reforms and progress made. We need to elect those who put children's education and choices ahead of protecting adult jobs and the status quo.
Here are my recommendations:
District 6: Jason Engen and Laree Taylor
Both of these Republican candidates for this open seat are newcomers to politics—and committed to serving children and setting high standards.
Jason Engen is a businessman with a master's degree, and he was formerly in the Air Force. He is a father of young children and concerned about their future.
Laree Taylor is a former teacher with a master's degree from LSU and is now the principal of Devall Middle School in Port Allen. She has more than 26 years experience in education.
District 8: Jada Lewis
This was an easy one, not just because Jada Lewis, the assistant dean at the LSU College of Engineering, is so much better qualified than her opponent, but because incumbent Carolyn Hill may be the worst member on BESE. Lewis has a background in promoting the science, technology, engineering and math—or STEM—fields. She will be a great asset and addition to BESE.
Louisiana Senate
Senate District 13: Derek Babcock
Derek Babcock is a conservative, Republican businessman who is again challenging incumbent Sen. Dale Erdey. I endorsed Babcock before because Erdey's record on voting to protect children in failing schools is abysmal. He should be dumped just because of that. Babcock would be a breath of fresh air and has the support of LABI. He shares the values of District 13.
Senate District 15: Dalton Honoré
We have two state representatives facing each other. I know both, and they are good people who serve others. But from where I sit, Dalton Honoré understands better the importance of economic development and how to make it happen. That is key for our state and the minority community, particularly where jobs are critical. He was also on the LSU Student Government's honor roll for supporting higher education. Honoré is a businessman and former law enforcement officer and will be a good senator for the Capital Region.
Senate District 16: Dan Claitor
Dan Claitor has served in the Senate since 2009 and has spoken up for what he believed in, even when he stood alone. While we may not always agree, I admire that. He has been a supporter of LSU and was on the LSU SG honor roll for higher education. He has supported business too, being endorsed by LABI and small business (NFIB). Many nonprofit groups have honored his service, and his experience will be an asset in the four years ahead.
Louisiana House
House District 29: Ronnie Edwards
She has been a caring member of the Metro Council and strong advocate for north Baton Rouge. A person of integrity, Edwards is a true public servant and would make an excellent representative.
House District 61: Donna Collins-Lewis
This Metro Council member began serving people in 1988 as the first council aide to now state Sen. Sharon Weston Broome. She was elected to the Metro Council in 2008. Weston Broome was a fine role model and Collins-Lewis has served well. I believe she has the ability and temperament to work with our delegation and other legislators to get things done for her district.
House District 66: Darrell Ourso
Darrell Ourso won a special election and jumped into the fire of the last session. He cares about our community and has a humble desire to serve. He has the endorsement of small business (NFIB). He is also a supporter of LSU and was on the LSU SG's honor roll for supporting higher ed. He also has transportation issues at the top of his list. He has a number of opponents all saying they can do better, but Ourso did a good job and deserves a four-year term.
House District 68: Steve Carter
Steve Carter has been through the fire on education reform, and he led the way as chairman of the House Education Committee. I have been involved with reform on education and school choice for 25 years—and there has not been a better chairman. He has also been an advocate for economic development, getting support from LABI and small business (NFIB). One gets their battle scars, but that can earn them four more years—and it should.
House District 69: Paula Davis
This seat is open after the resignation of Erich Ponti. This is a first run for Paula Davis, but she has a good understanding of government, having served as Louisiana deputy commissioner of insurance, where she dealt with the challenges of Katrina and Rita. She has also done governmental relations and understands the legislative process. Davis works well with others and has been involved in giving back to the community through the Arts, local nonprofits and the Baton Rouge Area Chamber. I believe Davis will be the best addition to the Baton Rouge team in the Legislature.
House District 70: Franklin Foil
I have endorsed Foil before because of his character and desire to serve people. He has done a good job and been a strong supporter of LSU. He is thoughtful on issues and takes his responsibility to his constituents very seriously. He deserves four more years.
East Baton Rouge Parish
Clerk of Court: Doug Welborn
Doug Welborn moved from the Metro Council to become clerk of court more than 20 years ago. He describes himself as simply a "public servant." I would agree. He does a good job and has the desire to move toward more technology in his office to serve the public for four more years.
Baton Rouge City Court Judge: Grant Miller
This is an at-large election to replace Judge Alex "Brick" Wall who retired. A number of people are running and each have some credentials, but it appears clear to me that Assistant City Prosecutor Grant Miller is the only one ready to take the bench on Day One. The Baton Rouge City Court is the busiest in the state. There is no time for on-the-job training. Miller has years of experience with criminal cases in city court and prior to that handled civil cases in private practice, as well as being a law clerk for a district judge. Grant Miller is the best choice for city judge.
East Baton Rouge Parish proposition
Library tax renewal – YES
I have opposed rolling millages forward by unelected boards or commissions as a tax without a vote. The voters approved 11.1 mills for the EBR Library in 1995 and again in 2005. They are asking voters to do it again for 10 years—when it could be rolled back to 10.78. The difference is you are getting to vote on 11.1 mills again. This is the main funding of our library system—which is recognized as one of the best in the country with operations and services. We can be proud.
The library has a detailed plan to improve or renovate seven of 11 libraries on a pay-as-you-go basis, which will not happen without the approval. (Check the library website.) The library continues to innovate and offer services to all ages as well as increase the access online. The library has been a good steward of public money and provided value for taxpayers. Access to all citizens is available. Should their service be recognized with support of this proposal? The renewal of 11.1 mills will cost most folks a few dollars a month, but I believe it is worth it for our quality of life in our community.
Downtown Development District (DDD) tax renewal —YES 
This 10-mill tax renewal for five years is only voted on by those in the district and is only paid by them as well. The DDD has done a very good job and the results speak for themselves.  Downtown is back and stronger than ever. The district has been expanded some and I believe the renaissance will spread. This has been an investment that has yielded great returns and I hope those who live and own businesses in downtown agree.
East Baton Rouge Schools tax renewals
I have been a critic of the EBR schools system and board in the past, but I have high hopes for the future led by Supterintendent Warren Drake. And I don't think we can end existing funding sources just as he is getting started.
Prop. No. 1: YES
This is a renewal to support the I CARE program to educate children on alcohol, drug and violence prevention in our schools. It has been a model program and provides access to teacher training for parochial and private schools too. It's well-run and gets accolades from educators and law enforcement, too.
Prop. No. 2: YES
This is renewal of a 10-year millage for operating and maintaining the public schools. Drake says this is critical to operations.
Prop. No. 3: YES
This is a renewal of a 10-year millage for salaries and benefits of public school employees. Drake says this proposition is also critical to maintaining the current staff and schools.
West Feliciana Parish
President: Kevin Couhig
Kevin Couhig grew up in St. Francisville. He has worked in state government doing economic development and created businesses in the private sector. That experience is needed to sustain the quality of life, local businesses and quality schools in West Feliciana. With the home rule charter in place for this January, Couhig can get things moving forward.
Ascension Parish
President: Chris Loar
Loar's star continues to rise. He's a businessman and been chairman of the Ascension Parish Council for three years. He has gained the experience to add to his vision for the parish and is ready to lead the way. He has his master's from LSU and is in top management with the Our Lady of the Lake health care system. He and his wife have three learning centers they operate for children. Loar is very involved with the community and serves on numerous boards, including BRAC, Teach For America and the River Parishes Community College. He will make a great parish president.