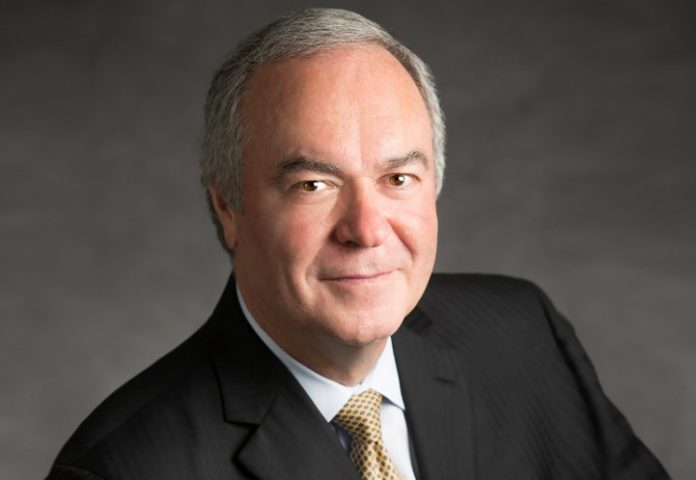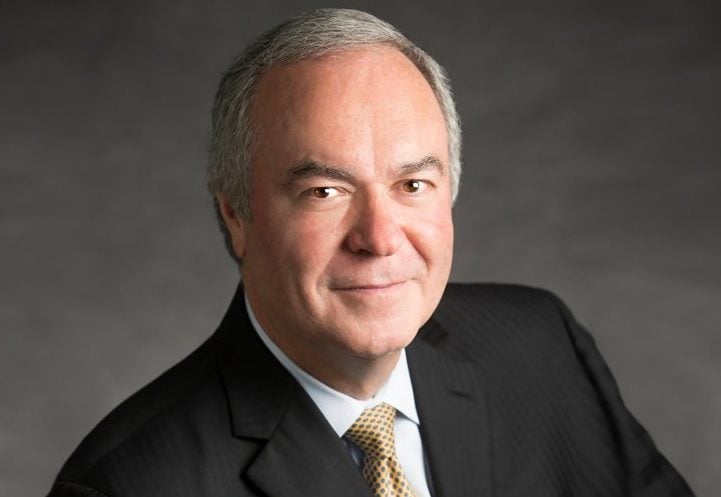 Do you like having the power to make decisions about your future? Do you vote every time the polls are open? You should, because voting entails setting the course for your future, our state and our city. Election day is Saturday, Oct. 2. And early voting takes place all this week through Saturday. There's no excuse not to exercise your right to vote. Sadly, more than half the voters won't drive around the corner to vote. Don't be in that number.
What's on the ballot and what candidates and issues do I support?
Lieutenant governor:
No endorsement
I have said before that I think the office should be abolished, and I still do. There are friends in the race who have done a good job in public service and who I have endorsed before, like Jay Dardenne. Kevin Davis, parish president in St. Tammany, has been impressive and gotten high marks in his job. It's a large field of some good people, including a number of new faces. But, at this point, I am going to ignore this race as if the office wasn't even there. Wishful thinking.
Court of Appeals
There are races in two districts. I know all four candidates, who are sitting judges. I talked to some attorneys I trust and who have been a judge or prosecutor. I wanted their references on these judges. The counsel provided me some valuable insight and help with my choices.
• Court of Appeals/1st District: Tim Kelley
Kelley is a judge in the 19th Judicial District and has handled criminal and civil cases, including many jury trials. He is described as smart, fair and hardworking. I am told with his experience he has become a good judge well-suited for the appellate court, which hears business, criminal and personal injury cases—and reviews jury verdicts and judge's verdicts. It seems the issue here seems to come down to type of experience. Toni Higginbotham is a fine person and a good family court judge, but has never had a jury trial. Those I spoke with [Republican and Democrat] believe, and I agree, that Kelley has the experience and temperament to make him the best choice for Appellate Court judge.
• Court of Appeals/2nd District: John Guidry
Guidry currently sits on the Appellate Court bench, and folks agree he has done a good job—and made some bold votes. Some believe that is why he has an opponent—Judge Wilson Fields—who sits on the district bench. Guidry voted in favor of a ruling which stated Sen. Cleo Fields was term-limited. Guidry and the appellate court were right, and the Louisiana Supreme Court upheld the ruling. Judge Fields says that retribution for his brother is not his motivation, he just believes the time is right for him to move on. Fact is, some people believe it might be time for him to move out of the courthouse altogether, as they have not been impressed with him as a district judge, claiming he lacks knowledge and is political. Guidry has done a good job and deserves to be re-elected. Replacing him with a lesser candidate in order to settle a political score would be a travesty and an embarrassment to the judiciary.
Public Service Commission: Lambert Boissiere III
Boissiere, now chairman, has done a good job on the commission and deserves re-election. His challenger, John Schwegmann, had his time, and there is no good reason to turn the page back. Let's move forward.
EBR School Board
I have made my position clear on the incumbents: clean sweep. Their time is up, and the six names below are ready to take their seats.
In the two open seats, District 5 and District 8, there are several good candidates and I will wait to see who earns the runoff spots. In District 5, I do have an eye on Evelyn Ware-Jackson and Ralph Johnson. And in District 8, Eva Kemp-Melder and Connie Bernhard seem to be out in front of the pack. The voters in these districts have some good choices.
• District 2: Michael Self
Self is an administrator at Baton Rouge Community College and a new face. His opponent, school board member Vereta Lee, was suspended for cheating. She can't even teach in the district she regulates. If voters in this district elect Lee, shame on them.
• District 3: Kenyetta Nelson-Smith
Smith is employed at the Southern University Agricultural Research and Extension Center. Her opponent, school board member Darryl Robertson, an attorney, was ordered by the State Supreme Court to attend the Louisiana State Bar Association's Ethics School for being found guilty of violations of the Rules of Professional Conduct. [The suspension was deferred, conditioned upon meeting criteria set forth by the court]. Do you want him in charge of our children? This type leadership is embarrassing for the entire community.
• District 6: Craig Freeman
Freeman is an assistant professor of communications at LSU, an attorney and a co-host for WLPB. He will bring better ideas to the table. His opponent, school board member W.T. Winfield, is a pure politician and former Metro Council member. He was right smack in the middle of the micromanagement of Superintendent John Dilworth and also involved in the controversy around the higher-bid Volkert contract. The voters put him off of the Metro Council and should do the same here.
• District 7: Barbara Reich Freiberg
Freiberg is co-director of a federal teacher training grant at LSU's Cain Center, a former teacher and a former administrator with the state Board of Elementary and Secondary Education. She would be an outstanding new addition to the board to replace 16-year incumbent Noel Hammatt, who is the poster boy for the status quo and opposition to change and new ideas. Ironically, Hammatt rode a wave of voter discontent into office almost two decades ago. Now he needs to ride this wave of public anger out. Freiberg will make the voters in this district proud.
• District 9: Marston Fowler
Fowler, an attorney and graduate of University High and Tulane, is smart, young and ready to serve. His opponent, school board member Jerry Arbour, is the school board president, so he heads the team and—like the coach—has to shoulder the blame for the score. Despite flashing his Republican credentials, he suspiciously got the union's endorsement and failed to be endorsed by the chamber's PAC—which endorsed Fowler. With his pal, W.T. Winfield, who also happens to be his legal client, he was involved in the micromanagement problems for Dilworth and wasn't too forthcoming with the facts. My fellow Republicans need to look at the record here and see if this union-endorsed school board president has a real record of reform and deserves another four years. I say no.
• District 10: Raymond Allmon
Allmon is an educational leadership consultant and an independent. His opponent, school board member Randy Lamana, had his district in Central eliminated when Central created their own district. But he has been bitten by the political bug. He talked about running for BESE, but changed his mind. I think he should have run for neither—or chosen to run for the board in Central, where he lives.
Central School Board
Speaking of Central, it has a board election there, too, and it is building new schools for the community. I don't know a lot of the candidates, but I do know two of them [who are running in separate districts]. Both fought hard to establish Central's own school district. I am referring to Jon Simmons [District 2] and Russell Starns [District 1]. They are both committed leaders who served when their was no "official" board. They deserve election.
Constitutional amendments
• Amendment No. 1: YES
In even-numbered years, our legislative session is extended. In odd years it is shorter. This amendment would start the longer sessions in early March instead of early April. This would make every year's session end near the end of May, allowing for a month before the new fiscal year begins. Louisiana is one of only two states that starts its legislative session as late as March. Most begin in January. Amendment No. 1 makes sense and here is no real downside. An added benefit for legislators is they are home in June when their kids get out of school. Nothing wrong with more family time.
• Amendment No. 2: YES
When the Governor's Office of Homeland Security and Emergency Preparedness was removed from the National Guard in 2006, the Legislature approved the move under the stipulation that all positions in the office remain unclassified. That's the way it should be. It seems Civil Service believes GOHSEP jobs should be classified Civil Service positions. While GOHSEP does follow Civil Service rules in hiring practices, the special status they were given allows them flexibility to move people around prior to, during and after a disaster to meet their mission. Civil Service appears to be making a power grab here and will only add bureaucracy and maybe risk lives. [I think Civil Service is a big problem in the size of government, and we should be working toward less, not more.] This constitutional amendment is a good move and will clarify the existing law.
Downtown Development District tax renewal: YES
This is a vote on a renewal of the 10-mill tax that has been on the books for 24 years. It is only paid by the landowners in a specific downtown district—and spent there. It isn't always easy to see where your tax dollars go, but I think most would agree that landowners downtown have gotten a good return on investment. They have some of the highest land values in our parish, and the area has seen some $2 billion in new investment since the early '90s. Of course there have been a lot of other tax dollars—state and local—as well as private investments that have contributed to a vibrant downtown. Much potential remains and the DDD has been a good steward. The voters should continue their investment.
Jindal, Moret and La. capture Nucor prize
While other states are losing companies and jobs, Louisiana wins big with the announcement last week by Gov. Bobby Jindal that Nucor is coming and creating hundreds of new jobs—average salary with benefits: $75,000. Sweet.
Jindal said, "This is a huge win for our state and will ultimately be one of the largest industrial projects in Louisiana history. Nucor's decision to come to Louisiana instead of anywhere else in the nation or the world is not just a tremendous victory for Louisianans in that it could create 1,250 new high-paying jobs and $3.4 billion in capital investment, but it also sends a signal far and wide that Louisiana is the best place for businesses to locate, grow and succeed. We are competing for the best businesses in the world. We have already announced project wins creating more than 35,000 new jobs since 2008."
An economic impact analysis by LSU says that the project, as scheduled, will generate about $563.5 million in new state tax revenues over the life of the deal. LSU's analysis also says that about 4,800 indirect jobs will be created by 2019, resulting in a total of more than 6,000 new direct and indirect jobs.
Louisiana Economic Development Secretary Stephen Moret said, "We are focused on positioning Louisiana's economy to continue to outperform the South and U.S. on a consistent basis. Nucor's multi-phase project, combined with our state's many business development successes since 2008, will certainly help us achieve this goal."
Nucor Corp. is a Fortune 500 company and the largest producer of steel in the U.S.—and it chose to come to Louisiana. Congratulations to Jindal, Moret and all who made it happen. This is a big win for Louisiana and demonstrates a huge step forward in economic development.