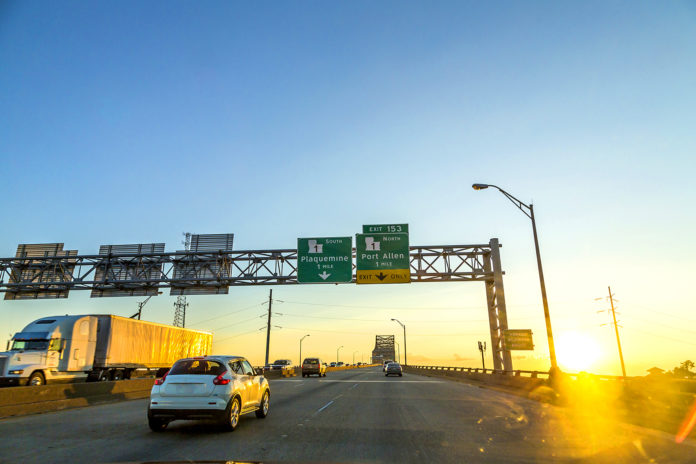 IT ALL CONNECTS: Baton Rouge officials say there's no long-term solution for relieving traffic on I-10 and the Mississippi River bridge without improving surface streets throughout East Baton Rouge Parish. (iStock photo)
---
While Mayor Sharon Weston Broome is pushing a half-cent sales tax to fund $912 million worth of expansions and improvements to surface streets throughout the parish, gridlock-weary residents might be wondering how the roads tax projects will help alleviate traffic jams that tie up Interstate 10 and the Mississippi River bridge almost daily.
Actually, in a couple of ways, according not only to the administration but also to business groups that have spent the past several years lobbying for solutions to Baton Rouge's traffic snarls.
For one, making surface streets more usable and efficient is expected to help cut down on interstate congestion by getting motorists off the highway for short trips and onto local thoroughfares. Moreover, several key projects on the MovEBR list will help literally pave the way for interstate expansion projects—and, even, a new bridge across the river—by upgrading the capacity of the major arteries that will tie into the interstate or bridge.
"If we don't move forward with these then when we're ready to build a new bridge, we won't have as much work to do to build the connecting arteries," says Fred Raiford, director of transportation and drainage for East Baton Rouge Parish. "And in the meantime, it will allow for more connectivity."
That connectivity is badly needed. Data has shown what longtime Baton Rouge residents know all too well: Local motorists tend to hop on and off the interstate to get just a mile or so down the road because they assume it will be quicker than sitting through gridlocked and largely disconnected surface streets with countless, poorly synchronized traffic signals.
"That's not how it's supposed to be," Raiford says. "The interstate was designed to bring trucks from one state to another, not to get local residents from College Drive to South Acadian Thruway."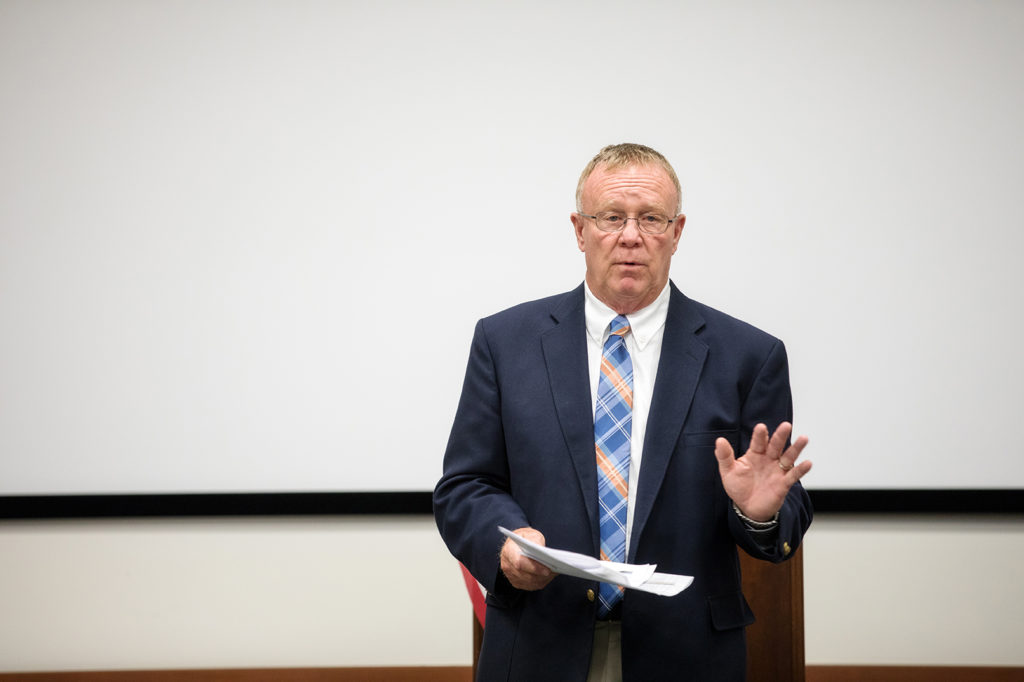 "The interstate was designed to bring trucks from one state to another, not to get local residents from College Drive to South Acadian Thruway."

FRED RAIFORD, director of transportation and drainage, East Baton Rouge Parish
Data also indicates that widening and improving surface streets would be a more effective way of reducing traffic overall than would a new span across the river, even though the bridge is often responsible for tie ups that paralyze the whole city. According to the industry-led group CRISIS, which has lobbied for transportation infrastructure investment, the projects on the MoveEBR list would collectively save local motorists 4.6 million man hours a year behind the wheel, compared to some 1.3 million hours a year that would be saved by a new bridge.
"So that begins to give you a sense of just how important this suite of MovEBR projects is," says CRISIS Executive Director Scott Kirkpatrick.
Not only is widening key arteries expected to improve overall traffic flow through the region, it's important to prepare the area for the eventuality of a new bridge. Currently, the state is studying five locations for a new span south of Baton Rouge. All five sites would tie into La. 30, or Nicholson Drive, which would get a $61 million upgrade if MovEBR is approved.
The project would be done in three phases and would widen the two-lane artery to four from Gourier Drive near LSU to the Iberville Parish line. Currently the first phase, from Gourier to Brightside Drive, is already underway and funded by the state.
Phases two and three—which would carry the project from Brightside Lane to Ben Hur Road, then from Ben Hur to the parish line—can only be completed if the tax plan passes.
"The Highway 30-Nicholson piece is really important," Kirkpatrick says. "Practically speaking, that is the only place the traffic from a new bridge can tie-in, so improving Highway 30 has to happen for a new bridge to happen."
Another key project is the widening of Airline Highway from I-110 to the Ascension Parish line. The addition of a new lane in each direction would be done in two phases and cost $95 million. Though it's not a critical project for the construction of a new bridge, it would be a key tie-in piece to a often-discussed BUMP that would bypass the interstate north of the city.
Even if a BUMP never happens, Airline is one of the most congested thoroughfares and spans the entire length of East Baton Rouge Parish. If travel times along the artery could be decreased, motorists could use Airline instead of I-10 or I-12 on their daily commutes.
"So you take traffic from Ascension and they use Airline to get downtown or to one of the plants," Raiford says.
Will the projects on the list really do as much to relieve congestion as is promised? Administration officials and economic development experts say even if they fall short of achieving everything they will take a significant bite out of the area's traffic woes.
More importantly, if the tax doesn't pass and arteries like La. 30 aren't upgraded, enabling the desperately needed new bridge to become a reality will be that much more challenging.