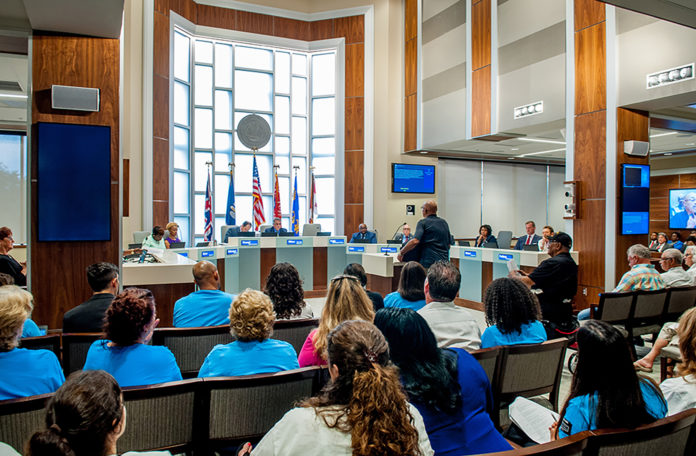 Two Industrial Tax Exemption Program applications from ExxonMobil are among the items to be introduced at this afternoon's Metro Council meeting.  
The applications are for a proposed $2.9 million expansion of the company's polyolefins plant and another for a $64 million expansion of its ExxonMobil refinery. A frequent critic of ITEP, Together Baton Rouge released a flyer Monday urging the Metro Council, the East Baton Rouge School Board and the sheriff's department—all of which must approve the proposals—to deny the requests. Once introduced, a public hearing and vote on the applications will be scheduled for the council's Jan. 23 meeting.
Also being introduced at this afternoon's meeting:
During the meeting, the council is also set to decide whether the East Baton Rouge Parish Mosquito Abatement and Rodent Control District will receive $888,000 for its Tire Shredder Program, which has been cut by nearly half an original from $1.6 million.  
The Metro Council will meet at 4 p.m. in the council chambers at City Hall, 222 St. Louis St. Read the full agenda.