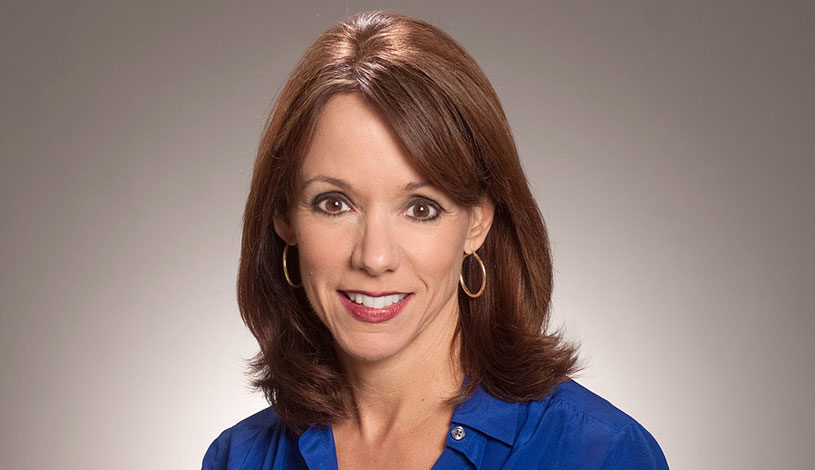 ---
When the Metro Council voted in early September not to put Mayor Sharon Weston Broome's proposed 5-mill property tax for road improvements on the November ballot, those who voted against the measure said they'd been inundated with calls from constituents overwhelmingly opposed to the plan.
That may be true. But there's more to it than that.
The bloc that killed Broome's Better Transportation and Roads proposal represents a segment of East Baton Rouge Parish that has come to wholly distrust, if not despise, Broome and everything about her administration.
Just nine months after her narrow election, Broome has become as unpopular in parts of the parish as Barack Obama and Hillary Clinton rolled into one—not that the southeast Baton Rouge/St. George crowd was ever really with the mayor. But now, they're resolutely against her, and the fact that the councilmembers who represent them wouldn't even allow voters to decide for themselves about the tax proposal shows just how deep the sentiment runs.
Just nine months after her narrow election, Broome has become as unpopular in parts of the parish as Barack Obama and Hillary Clinton rolled into one—not that the southeast Baton Rouge/St. George crowd was ever really with the mayor.
In part, it is Broome's own doing. The vote against her tax wasn't just about the merits of the plan, which was a good one and included badly needed road improvements, new sidewalks, bike lanes and a smart traffic control system. Rather, it reflected the lack of confidence many have in her administration because of the way she has handled the various controversies that have defined her first nine months in office. Among them:
Her refusal to speak out against the Council on Aging and its embattled executive director, Tasha Clark-Amar, after state auditors confirmed the agency engaged in unethical and possibly illegal campaign activity last year to help pass a dedicated millage. Though Broome had nothing to do with that election, she remained silent after a coalition of black elected officials tried to turn the flap into a racial issue, which it wasn't.
Her hiring of Troy Bell to be the city's first African-American chief administrative officer, who was forced to resign after just five days on the job for lying on his résumé. Bell had been tapped for the post after a months-long search yet somehow her administration failed to check his references or do any due diligence.
The questionable contracts her administration awarded under the BRAVE violence elimination program—most notably to community activist/agitator Arthur "Silky Slim" Reed. He scandalized Baton Rouge in late July, when he said at a Metro Council meeting that the sniper killing last summer of several law enforcement officers was justified.
Several political miscalculations by Mayor Sharon Weston Broome appear to be boosting support for the suburban St. George incorporation movement.
---
There are other issues, too, that have undercut the administration's credibility and competence.
Broome has yet to find a replacement for Bell three months after his resignation, and has been relying instead on interim CAO Jim Llorens. By all accounts, the likable former Southern University administrator has brought some stability to the
nascent administration, but he lacks the inclination or temperament to do the nitty gritty
bureaucratic work that a CAO has to do to keep the trains running on time.
Recently, Broome reportedly hired an executive search firm to help recruit a new CAO and asked the Baton Rouge Area Foundation and Baton Rouge Area Chamber to help pick up the tab. While some may see that as a positive development, it does little to engender confidence when the mayor has to ask BRAF to hire a consultant to do what she should have done during her first week in office.
There's also still a lot of bad blood over the way Broome handled the replacement of former police chief Carl Dabadie, who'd been popular with rank and file officers and was, effectively, forced to step down so Broome could bring in her own guy, which she has yet to do.
Then there's the fact that the city's murder rate is at an all-time high, as are delays in the city's permits office, and a general sense among those who deal with City Hall on a regular basis that no one over there really knows what they're doing.
Are these criticisms justified?
That's open for debate. But the problem for the administration is that this is what a growing number of the mayor's critics are saying. You hear these complaints every day when you talk to people—particularly business people—in professional settings, social situations, and especially on social media. They're fed up and frustrated, rightly or not, with an administration that they think does not represent the whole community, and isn't capable of doing so even if it were so inclined.
All of which is playing directly into the hands of those preparing to again mount a campaign to incorporate an independent city of St. George after their narrow defeat in 2015. They've been laying low—in part because they were required by law to wait two years before trying again, and also because they wanted to give the new administration a chance.
But they'll be back with a renewed petition drive, likely early next year, and this time they'll be better organized and better informed about what mistakes not to make. Ironically, they'll also have the city's own mayor inadvertently making their case for them. With every misstep of her administration, the howls for independence grow louder.