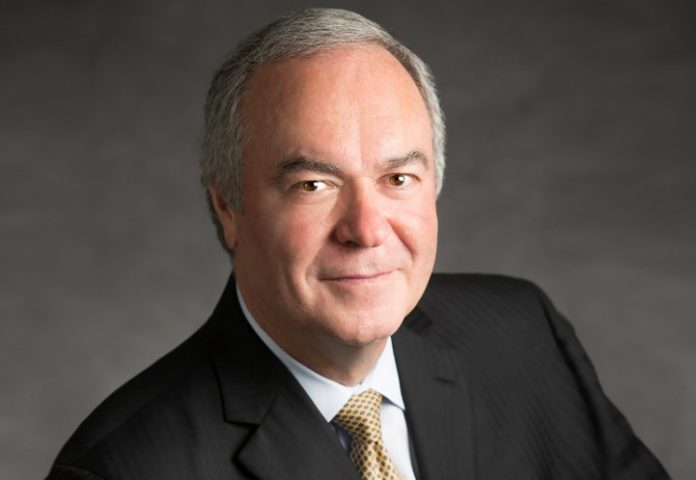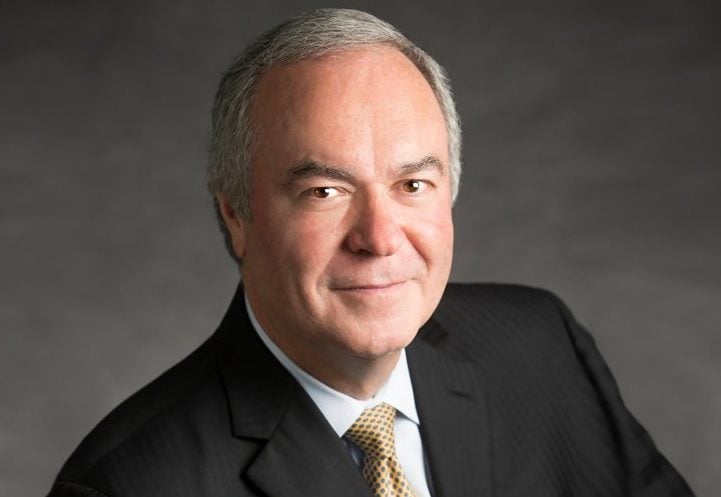 ---
In pro sports, a franchise player is the best player on the team. Someone who leadership builds their franchise around to win in the future. In a changing world where talent, education, research and technology are requirements to compete, LSU is Louisiana's franchise player.
Of course, it takes a complete team to win and, yes, the state has other important players in the mix. Still, if you watched the recent Super Bowl, you witnessed the tremendous team value and leadership of quarterback Tom Brady. No, the Patriots did not win, but they were in position to win because of him. Moreover, eight Super Bowl appearances and five championships is a testament to the greatness of the Patriots and their franchise player.
I am fortunate enough to see the value of LSU up close as a member of the LSU Board of Supervisors. Few people know all that LSU does—and it could (and must) do even more with strong public and private support. The Legislature needs to support Louisiana's flagship and set LSU free, giving it autonomy to control its destiny and compete nationally—like we do so well in sports.
The LSU System has a major economic impact on our state: $5.1 billion and 41,000 jobs. It also produces talented graduates for business growth in Louisiana.
LSU is the MVP, and we won't win without it being healthy and strong—and leading the way as our flagship.
LSU President F. King Alexander is traveling the state explaining the role of its flagship and the university's statewide importance. There are LSU doctors, lawyers, engineers, teachers and business owners in every major city in our state—and graduates in all 64 parishes. Despite this state's history of parochialism, LSU is not a "regional school." It represents us all. LSU is Louisiana's higher education flagship. It's the "franchise player" we can win with.
Some LSU facts:
It's one of only 1% of American universities that claims the honor of holding land-, sea- and space-grant designations. Consider the new Center for River Studies at the Water Campus, with a one-of-a-kind model of the Mississippi River that allows experts to study ways to use silt and sediment from the river to decrease land loss—a critical issue for Louisiana.

Two out of three graduates leave LSU with zero debt. Nationally, 71% of students graduate with debt.

LSU graduates earn approximately $12,000 more than the national average starting salary.

Faculty at LSU bring in $500 million in grants every year. A large portion of the funded research projects are aimed at problems plaguing Louisiana but are also applicable to every country and nation in the world—such as improving treatments and developing new drugs in the fights against cancer, diabetes, Parkinson's and Alzheimer's disease.

LSU alumni have done everything from landing a rover on Mars to writing New York Times bestsellers, composing Academy Award winning scores, winning Pulitzer Prizes and MacArthur Genius Awards, and holding national offices.
I believe in results and rewarding success. Some higher ed institutions in our state are not as successful, and they must answer for that. Meanwhile, LSU has a new Strategic Plan 2025 and a graduation rate that can't be matched in Louisiana, but it must continue to execute, improve and innovate. I hope you agree, LSU is the MVP, and we won't win without it being healthy and strong—and leading the way as our flagship.
Rating the media
You might have read how Facebook is going to rank news outlets "by their credibility" based on user feedback. CEO Mark Zuckerberg said, "We decided that having the community determine which sources are broadly trusted would be most objective." Higher ranked news sources will be shown more often to avoid disinformation and bias.
This could be considered the largest "experimental survey" in history and would be global. But if those of us in the media are going to hold others accountable, why should we be exempt from scrutiny? It will be interesting to see whom the billions of users consider most "trustworthy and credible" given recent national polls showing attitudes toward the media.
But if those of us in the media are going to hold others accountable, why should we be exempt from scrutiny?
A December report by the Poynter Institute showed 39% having "not very much" trust and confidence in the media, and 13% say they have "none at all." Combined, that's a majority. Not impressive for the Fourth Estate.
The height of confidence in the media based on Gallup polling was in 1976 (just after Watergate), when the number topped 70%. In 2017, the Gallup poll had that number at just over 40%.
The Poynter report reveals "the public as a whole does not see the news media as unbiased—fully 69% believe the media 'tend to favor one side.'" However, that does not mean the public sees no value in the media. An identically sized majority (69%) believe news organizations "keep political leaders from doing things that shouldn't be done."
The report says there are extremes based on party. It notes, "Almost half of Americans—44%—indicate that they believe the news media fabricates stories about President Trump more than once in a while, including 77% of Trump approvers and 74% of Republicans."
With the 24-hour news cycle on the internet and cable—providing news, opinions, rumors and even "fake news" (lies)—it is sometimes hard to discern the truth. Who do you trust for news? It seems many have said they don't want Facebook to decide, and Zuckerberg has agreed. So now, 2 billion Facebook users worldwide will get to answer that question.
Kudos to John White
State Superintendent of Education John White received praise recently from Gov. John Bel Edwards—sort of. The governor said Jump Start, a program started by White allowing students to earn college and career credentials, is a "proven success." Jump Start diplomas have grown from 2% of high school grads to 20%. In addition, Louisiana's high school graduation rate has increased by 5%.
White does a great job for students and our state. (Most states would love to steal him away.) It is troubling that Edwards has targeted him from day one, just because the teachers unions don't like him because he is independent and cares about children instead of union jobs. Thank goodness for the Board of Elementary and Secondary Education, which supports White and stands up to the governor.
Edwards needs to call state Sen. John Milkovich, another thorn in White's side, and tell him they should both focus on real problems facing our state—and let White do his job.