Four of the Louisiana Inspector General's highest profile cases are now being called into question. Has the agency gone too far?

(Photography by Brian Baiamonte: Louisiana Inspector General Stephen Street)
As part of the 2008 state ethics overhaul, the Louisiana Office of the Inspector General was given new powers and more independence. As with other aspects of the state's ethical "gold standard," critics question how helpful those changes have been.
These days, the investigative tactics of the office are under the microscope: A state district judge has ruled that the OIG overstepped its authority in gathering evidence in one criminal case. If upheld on appeal and applied broadly, it could undermine not only that case, but another one pending against the former head of the Department of Health and Hospitals and—potentially—past convictions.
Attorney John McLindon has tangled with the OIG a few times. He represents former DHH Secretary Bruce Greenstein and Corey delaHoussaye, a contractor accused of overbilling Livingston Parish during Hurricane Gustav cleanup. In both cases, McLindon argues that the OIG illegally obtained evidence against his clients. The judge in the latter case has agreed with McLindon in a ruling that could deal a serious blow to the OIG's authority.
"They apparently have been doing this for a while and getting away with it," McLindon says.
Of course, McLindon wants to exonerate his clients, so he has an incentive to question any evidence against them. Inspector General Stephen Street says he can't say much about pending cases, but he staunchly defends his office. Attacks, he insists, simply come with the territory.
"Our office is quite effective," he says. "There are a lot of folks that want to de-fang us."
Former Gov. Buddy Roemer created the Office of the Inspector General to ferret out fraud in state government, naming investigative reporter Bill Lynch the first IG. The inspector served at the pleasure of the governor until Gov. Bobby Jindal successfully pushed to make the position permanent. The governor still appoints the inspector general, but the appointment now is subject to Senate confirmation and the IG cannot be removed without majority approval of the House and Senate.
And the OIG was designated a law enforcement agency, with the executive branch of state government as its primary jurisdiction. While it can't arrest or prosecute anyone, it can obtain subpoenas and take testimony under oath.
"We're in the evidence business," says Street, an attorney Jindal tapped to lead the retooled office.
Street's resumé includes several years handling fraud and public corruption prosecutions for the Louisiana Attorney General's insurance fraud support unit. He says he transformed an "internal audit shop" into an investigative agency and hired Greg Phares, who has led the Baton Rouge Police Department and the East Baton Rouge Parish Sheriff's Office, as part of that shift.
The office relies on general fund appropriations. Street, who is president of the national Association of Inspectors General, says the OIG more than pays for itself by identifying waste, fraud and corruption.
Since 2008, the OIG has helped convict several state bureaucrats, such as a former auditor for the Louisiana Department of Children and Family Services sentenced last year to 37 months in prison for stealing and misusing department money. Stamping out fraud in the state's film incentive program has been a particular focus recently. In April, U.S. Attorney Kenneth Polite thanked his "law enforcement partners" at the OIG for helping investigate three people convicted of cheating the film program out of more than $1 million.
SUCCESSES AND FAILURES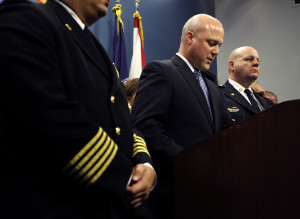 Street says that, like any effective IG, he has no interest in politics. But sometimes politics takes an interest in him.
A 2012 OIG investigation into possible mismanagement by state Fire Marshal Butch Browning did not end Browning's career—he resigned but returned to his job weeks later with support from State Police and Jindal—but it caused a House committee to yank the OIG's funding. Lawmakers were angry about what they considered an unfair smear on Browning's reputation, and some argued that the OIG is redundant when the Attorney General, State Police, Legislative Auditor and others do similar work. The funding later was reinstated.
Investigators with the Internal Affairs Section of the Department of Public Safety, which oversees the State Fire Marshal's Office, looked into the allegations and found "no factual evidence" to support them, State Police spokesman Maj. Doug Cain said at the time.
"If you do this job right, you will get blowback," Street says. "That's part of the deal."
The Browning investigation was requested by the New Orleans-based Metropolitan Crime Commission's president, Rafael Goyeneche, who says the OIG complements other state agencies.
"Any investigative agency is going to have successes and failures," he says, adding that unlike the Attorney General and State Police, the OIG will look into possible waste and mismanagement even when a crime isn't being alleged.
"Since Steve Street has been the inspector general," Goyeneche continues, "we've referred a number of matters to that agency that I think they have done an outstanding job with, and there wasn't anybody else that could've or would've begun a probe."
In 2011, the OIG issued a scathing report alleging that Murphy Painter, then Louisiana's alcohol and tobacco commissioner, illegally misused databases at his disposal. Painter also was accused of stalking his former assistant.
Painter says the governor's office wanted him gone because he refused to grant an alcohol license for Champions Square, which is next to the Mercedes-Benz Superdome in New Orleans. Painter's attorney, Al Robert Jr., questions whether the OIG is worth having, since it "is both redundant and uniquely positioned to be abused for political purposes."
"It is telling that the OIG's investigation was only two days old when Mr. Painter was fired," Robert says by email. "At that time, the governor's office was putting pressure on the commissioner to issue a permit for Champions Square, which he refused to do because it failed to comply with the law. The permit was issued only a week later by the ATC interim commissioner appointed to replace Mr. Painter. Incredibly, Mr. Painter was never informed of the allegations against him before he was fired, nor was he given a chance to address those charges."
Painter was indicted by a grand jury that reviewed some of the accusations in the OIG report, but he was acquitted on all 29 counts. He is now suing the OIG and Street, seeking lost wages and retirement benefits.
"We stand behind the public report that we issued in that matter 100%," Street says, noting that the criminal trial was based on a small portion of the report. "Mostly what we do is refer matters to prosecutors."
ILLEGAL INVESTIGATION?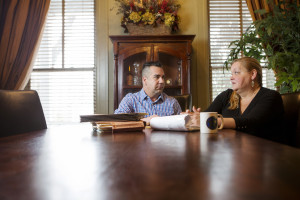 New questions about the OIG are being raised via Livingston Parish District Attorney Scott Perrilloux's criminal case against delaHoussaye, who was hired to deal with permitting issues related to debris cleanup after Hurricane Gustav. delaHoussaye, accused of overbilling the parish, says he has been targeted because he's an FBI informant who blew the whistle on corruption. Perrilloux is pursuing the case even though a grand jury declined to indict delaHoussaye and a state judge said there is no probable cause for prosecution. Much of the case was built on evidence from the OIG.
McLindon, delaHoussaye's attorney, says the OIG obtained a search warrant for his client's home but waited several days to serve it until the morning of a parish council meeting where paying delaHoussaye for disputed work was on the agenda. The timing created the appearance that the OIG was taking sides in Livingston's political battles, although Street denies any political intent and McLindon says he was told the timing was coincidental.
McLindon argues the Livingston Parish situation is out of the OIG's jurisdiction because the state executive branch was not involved. Street says his office is supposed to be able to follow money that flows through executive agencies like the Governor's Office of Homeland Security and Emergency Preparedness, as was the case in the Livingston cleanup.
McLindon also is arguing, both in delaHoussaye's case and in Greenstein's, that the office illegally obtained subpoenas to gather evidence against his clients. While state law allows the OIG to get subpoenas, McLindon says a judge granting one is required to issue a separate written decision within 72 hours of the OIG's application. He blames the OIG for neglecting to tell the judges that the written decision was necessary, not the judges themselves, who he says can't be expected to memorize every statute.
Judge Brenda Ricks of the 21st Judicial District ruled May 1 that evidence gathered by the OIG against delaHoussaye is inadmissible, saying his contract was with Livingston Parish and therefore outside the OIG's jurisdiction. She added that the OIG lacks authority to issue search warrants and its subpoena was granted improperly, although she said the latter points were moot in this case because of the jurisdiction issue. An appellate court will review her decision.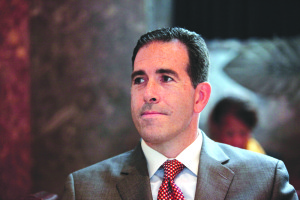 It has not yet been decided whether phone records obtained by the OIG will be admissible in Greenstein's case. The former DHH secretary was accused of corruption in awarding a $200 million state contract to former employer CNSI. That investigation fizzled as well, although Greenstein now is under indictment for perjury, accused of lying to a grand jury and legislative committee about his contacts with CNSI executives. In trying to determine the nature of the relationship between Greenstein and CNSI over a two-year period starting on June 1, 2010, the OIG obtained Greenstein's personal cell phone records and the records of his state-issued work phone. Those phone records, McLindon argues, should be suppressed and held inadmissible at trial.
Prosecutors say the "written decision" referenced in the law refers to the motion to grant the subpoenas, and note that even Ricks herself has granted a search warrant to the OIG. If applied broadly—and that's a very big "if"—Ricks' reasoning would undermine not only the case against delaHoussaye but the OIG itself, possibly even upending past cases.
Street says every judge at the 19th Judicial District Court, where most of the OIG's work product is tested, and all three Louisiana-based U.S. attorneys have recognized the office's authority regarding search warrants and subpoenas. He says his office would be hamstrung if the argument that succeeded in Ricks' courtroom catches on.
"Let's just put it this way," Street says. "There are an awful lot of judges that would have to undo what they've been doing."