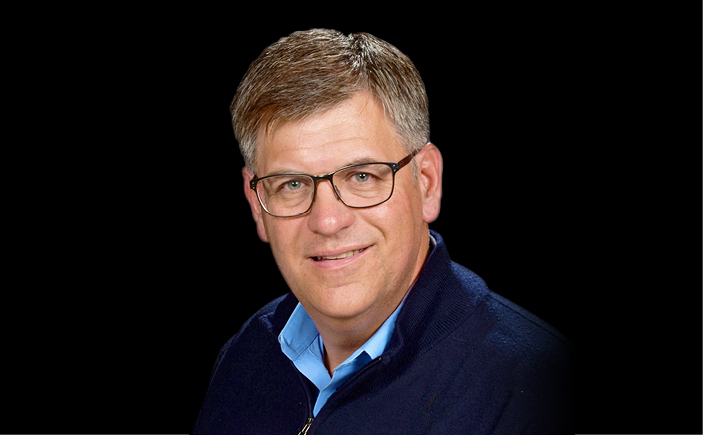 ---
Here's the thing about life-changing events: You rarely see them coming.
The split-second decisions made by two police officers during an early morning arrest at a north Baton Rouge convenience store. A lone gunman's discriminate and deadly aim at police officers on a sleepy Sunday morning. Floodwaters rising faster than anyone could ever imagine possible.
Two months Baton Rouge will never forget. Two months where three out-of-nowhere events thrust us front and center onto the world's news stage. Two months we're still recovering from a year later.
Yet somehow our often-divided city and region has found a way to keep it together. Yes, there have been times when we've come close to breaking, but through the grief, the anger and the shock we've leaned on simple human kindness and remarkable compassion to get through these times of trouble.
It's been 12 months since a once-in-a-millennium storm delivered a sucker punch to the gut of the Capital Region, resulting in a standing eight count for a city still reeling from the deadly police shooting of Alton Sterling and a gunman's subsequent killing of three law enforcement officers.
The Louisiana Flood of 2016 killed 13 people, displaced tens of thousands of others, destroyed some 60,000 houses and caused an estimated $8.7 billion in damages across 20 parishes.
Across the Capital Region—where inundated ground zeros numbered in the tens of thousands—Mother Nature's wrath was especially cruel, dumping so much rain so fast it was more than the Amite, Comite and Tickfaw rivers could handle. And when those rivers surged over their banks, fast-moving waters from the streams, canals and bayous feeding into them fanned out across neighborhoods from Baker to Central to southeast Baton Rouge as well as cities in Livingston Parish.
We know these people—we are those people—and our emotional investment in their tragedies and triumphs is what makes it real—and still painful a year after the floodwaters quickly came and slowly left.
We still gasp at the images of homes and businesses in cities like Central and Denham Springs being underwater. Lingering in our nostrils is the rotten-egg stench of waterlogged drywall and insulation—and the putrid remains of spoiled food in refrigerator caskets. The overwhelming scene that was street after street after street clogged by mountains of discarded, flood-ruined possessions remains vivid in our mind's eye.
This story, however, like all stories, is about people. We know these people—we are those people—and our emotional investment in their tragedies and triumphs is what makes it real—and still painful a year after the floodwaters quickly came and slowly left.
The story of the Louisiana Flood of 2016 isn't so much about rising waters as it is about Kyle Page, who hopped into his truck as water closed in on his Livingston Parish home and gunned it out of there to check on family. They were safe, but his chance to return home was gone, swallowed by the Comite and Amite rivers. With no way to get back to a home almost certainly gone, Page said, "The hell with it. I've got to do something." So he joined the "Cajun Navy," boarding a boat to rescue as many people as he could until the waters receded enough for him to go home.
It's about people like Justin David, an LSU college student from Baton Rouge, and his fraternity brothers volunteering to help storm victims in neighborhoods near Most Blessed Sacrament. It's about one of those young men, Justin Untereiner, sweating in the heat while removing drywall and hauling waterlogged mattresses to the street corner. It was his way of paying it forward more than a decade after so many helped his family when storm waters from Katrina surged through his Kenner neighborhood, flooding his home.
It's about Caleb Barber, Holden Farmer and Colin Jolivette, students at Catholic High School, feeling guilty that their homes were spared while hauling saturated furniture from the home of a classmate.
It's about businessman Kenny Nguyen and hundreds of others who put together fundraisers, cooked jambalaya and overwhelmed shelters with supplies. It's about those using social media to create their own on-the-fly calls for aid.
It's about Cindy, a night security guard at downtown's One American Place, who came to work even though she lost everything just 12 hours earlier and was struggling to find a shelter for her children. "Me and my boys no longer have a home," she said that somber evening. "We have nothing, but I have to work so we can rebuild our lives."
It's about stories of rescue, generosity and selflessness that inspire even the most cynical among us.
Recovering from a disaster evolves with the passage of time. Stories of despair and courage give way to dealing with government bureaucracy, debating flood plain maps and wondering why a drainage canal we've been paying taxes for years to build remains unbuilt.
The destruction from this 1,000-year flood and its ghastly aftermath remain fresh in our minds a year later, but it's the people and their stories that we will always remember.
Related Coverage: