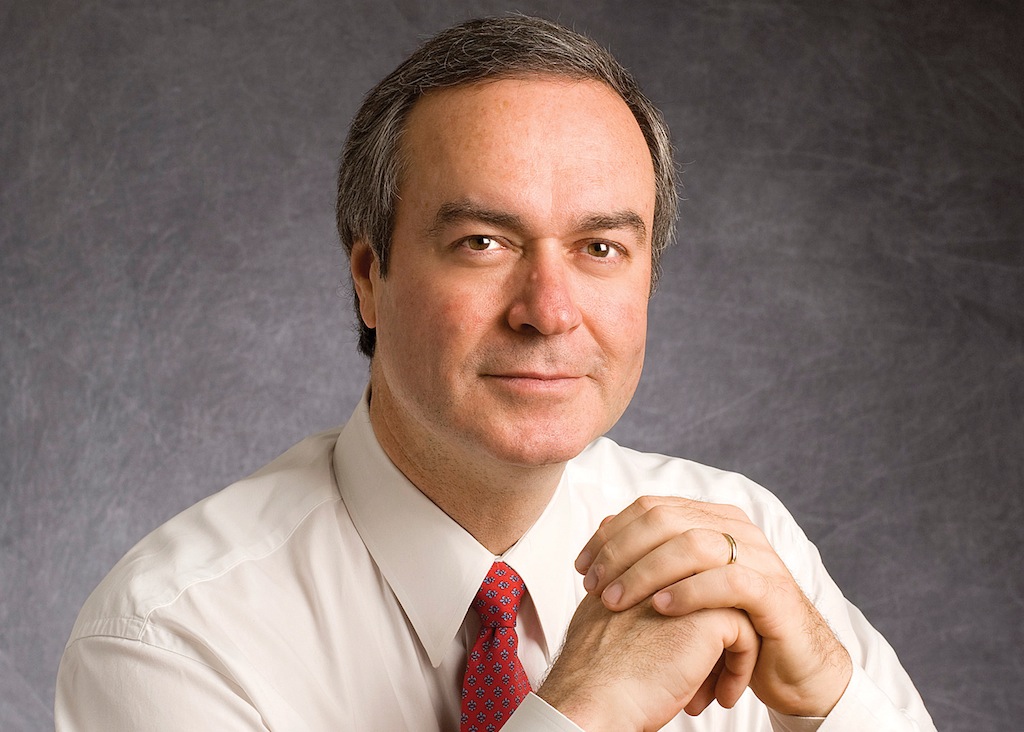 ---
Last week, Gov. John Bel Edwards arranged a meeting with a group of business leaders from around the state to brainstorm ways to address the state's looming $1 billion fiscal crisis. While getting input from those taking risks and growing jobs is a wise move, I have to wonder whether there isn't just a clash of philosophical differences on the role of government and whether there can be agreement on the solution to this so-called fiscal cliff.
Edwards said after the discussion that we all have an obligation to address the issue and, "My administration has been working to find a combination of spending cuts and revenue options that will stabilize our state for the long-term. To date, we have cut more than $600 million in spending and worked to make government more efficient."
But is that enough? We have been at the edge of this precipice before. What did we learn? Why are we here again? And are we afraid of making the hard decisions—or will we be forced to this time?
I heard from one attendee who was appreciative of the opportunity to share ideas but simply stated, "I think it comes down to a focus on revenue vs. a focus on outcomes. There's still a meaningful gap between those mindsets."
He indicated it was a very cordial meeting and he hoped there would be follow-up because he didn't think one meeting would be enough to bridge that gap. But I personally am not sure multiple meetings will change the views, as I see the governor to be loyal to his Democratic Party principles and one who believes in a big role for government and teachers unions—and that more taxes are the real answer.
The governor said that he sees the economy rebounding and unemployment dropping, so he should know jobs are the answer for people, not dependence on government. More taxes will slow that growth.
I do not believe the mostly conservative, Republican entrepreneurs, small business owners and executives are going to agree with that view. I would expect they believe in a smaller government, less bureaucracy and fewer burdens (like taxes) on business growth in order to create more jobs and compete. They realize that many companies and executives have options to expand, live and locate elsewhere. In fact, I have heard that view first hand from a very successful business owner who is closely watching the governor's plans and priorities for next year. It just so happens that person was another of the guests at last week's meeting.
The governor said that he sees the economy rebounding and unemployment dropping, so he should know jobs are the answer for people, not dependence on government. More taxes will slow that growth.
There are some tough decisions ahead for Louisiana because of our populist past and our enslavement to "the way we've always done it before." We have many sacred cows. We got rid of one in the charity hospital system. Many legislators stopped the merger of SUNO with UNO in New Orleans, despite a 5%-8% graduation rate for SUNO at the time. And there is need for more changes in higher education: 14 four-year universities is unsustainable, and most have six-year graduation rates below 40%. But these are job machines and won't be touched. And of course, hardly anyone will talk about pension reform, which is a huge burden from our past—and an even bigger one for our future.
Commissioner of Administration Jay Dardenne was recently at the Rotary Club making the case that government has not grown under Edwards and that the administration can only control a small portion of the total budget. While I won't argue his point on some restrictions, I would like to counter with a few points of my own. The numbers on the House website show the state budget was at $24.3 billion in 2015-16, then grew to $26.9 billion in 2016-17 and then to more than $28 billion for 2017-18. Dardenne points out much of that is federal dollars, and only $9.4 billion is general fund with only $5.1 billion not dedicated. 
As for the dedicated or protected funds in the budget, we have talked about that for more than 25 years. Why have we not done something about it? (Is the need for the dedicated funds still there—or just the employees and constituency to protect them?) We have also debated tax exemptions for decades. It all gets old.
What about our state spending per capita? We are a small state with limited funds and one of the highest poverty rates. (Sins of our past for not educating or training people for work—and a populist history of "throw me somethin' mista.") The Kaiser Family Foundation said Louisiana spent $5,944 per person in 2015. That compares to Alabama ($5,210), Georgia ($4,413), Texas ($4,350) and Florida ($3,509). Mississippi tops us at $6,569. (I guess folks have the option of moving next door if they want more spending per capita—or they can see that more doesn't always make it better.)
And for all those who say, "We have cut to the bone and can cut no more," let's look at more data from Governing magazine about state employees per capita. This report was from the 2014 census after many thousands of state jobs had been eliminated under then Gov. Bobby Jindal. Louisiana had 97 state employees per 10,000 residents. Compare that to Alabama (91), Georgia (68), Texas (65) and Florida (56). Mississippi was above with 120. So, are we finished shrinking our state workforce now that we have fewer funds and less territory to cover? (Businesses have to reduce workforce to make their numbers work.)
The conversations have begun, and there are many views, ideas and questions. I do not believe there is much agreement on the answers—or on what direction we should go as a state. We have a red state and a blue governor. I don't know whether that means we will end up purple … or simply at war over our future.
Knock Knock is a winner
On Aug. 22 at 10 a.m. the dream of Knock Knock Children's Museum, which began with Kelli Stevens and a bunch of moms around the kitchen table about 14 years ago, becomes a reality for the Capital City. Many folks have worked very hard and all deserve huge thanks for creating this wonderful new asset for our children and community. Special thanks to the founders and board, and all the companies and individuals whose generous donations made this happen. Congratulations on a job well done.