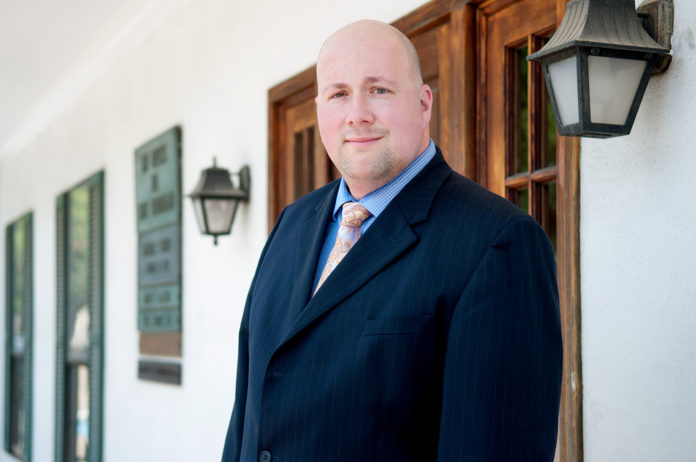 ---
Stephanie Riegel's recent column, "What's in an economic ranking?" is a thought-provoking article on multiple fronts.
First, the column underscores the very real economic growth that is occurring in Louisiana, particularly south Louisiana. As a New Orleans economic development professional, I can attest to the very real progress that has occurred over the past 18 months. Yes, there's the much-publicized Shintech news, but the equally celebrated DXC Technology announcement (2,000-plus jobs, $1.22 million payroll) validates the continued emergence of New Orleans and all of south Louisiana as an economic development winner and a regional mecca for the software and digital industries.
Second, by rightly highlighting the success of neighboring states in important categories within the Business Facilities rankings—the economic development equivalent to the college football coaches' poll—Riegel echoes a message shared by Louisiana Economic Development Secretary Don Pierson as well as regional colleagues like GNO Inc.'s Michael Hecht and BRAC's Adam Knapp: Until Louisiana's economic growth is felt in the daily lives of more of our friends and neighbors, the state will continue to underperform compared to its enormous economic potential.
Third, Riegel's column opens the door for all of us to examine two critical perspectives when it comes expanding economic prosperity: The perception of our state's current situation as well as the internalization of comparisons and rankings.
"Louisiana didn't show up at all," were the words of Riegel when discussing quality-of-life rankings. The statement should be a rallying cry for all of us since Louisiana actually does show up when we understand the depth of the crisis or challenges facing the state. Through weather-related tragedies, man-made disasters and economic downturns, Louisiana grit, tenacity and inventiveness has risen to the challenge, enabling our economy to tell a story of resiliency that—absent context—is not always communicable in rankings.
Still, the statement did get me thinking about important possible "Whys" behind being ranked 49th in poverty and population health, a sad truth requiring us to collectively work together to change. Let's use an analogy since football season is again upon us: Louisiana's policymakers too often have the state showing up for a football game with seven players on the field, rather than the full complement of 11 economically-viable athletes.
For too long, our economy has not been able to provide economic security for all its citizens, regardless of differences in accents, religion, gender, race, sexual orientation or geography. From Lake Providence to Lake Charles and down to Grand Isle, Louisiana must change its perception of "who is on the team" to ensure that all Louisianans—even those who are different or we don't understand—have the legitimate ability to get on the field so that we can compete 11-on-11 with Alabama, Georgia and Texas.
Ensuring that everyone is eligible for the state's economic team not only requires political leadership but also policy decisions addressing poverty, population health, educational attainment and infrastructure in tangible ways that simultaneously accelerates our commitment to conquering these historical challenges—getting more of our talent eligible to compete—while ensuring Louisiana remains aggressive in attracting new financial and human capital to the state.
Understanding the methodology behind these economic rankings reveals many more areas that need to be addressed other than the state's business tax code. To be blunt, too many players in Louisiana don't have a chance to even get on the economic playing field.
"Let's remember that we're a long way from topping the lists that count the most," Riegel concluded. Those words are an important reminder of our current situation. Those concluding words cannot be the final words.
In order to do the important work of ensuring that more Louisianans feel the tangible economic growth that certain rankings reveal is occurring, we must not internalize the hopelessness that being ranked 49th, 49th, 47th and 44th in key quality of life statistics might engender.
Rather, these rankings must serve as a playbook, telling us where we must focus. Partnerships among the private, public, not-for-profit and faith-based sectors will be required. Like watching game film after being humbled on the gridiron, Riegel has forced us to watch the film that points out where we must improve. It's time for us to resolve to never let it happen again.
We can do this! We have real sports models: LSU recovered from the losing of the late 1990s to win a pair of national championships; the Saints have gone from 'Aints to Super Bowl champions. Both teams made investments in infrastructure, leadership and developing talent. Let's take these gridiron lessons and apply them to our state's economy.
---
Quentin L. Messer Jr. is president and CEO of the New Orleans Business Alliance, a public-private partnership between the city and business community that's focused on making New Orleans the most attractive city for financial and human capital investment through an inclusive economic development strategy.