Who's running against who in the upcoming elections?
Louisiana's election sign-up period opens this morning with the races for governor, six other statewide jobs and all state legislative seats on the fall ballot.
The candidate qualifying period, which runs through Thursday, often is the unofficial kickoff for campaign season in Louisiana. The governor's race tops the ballot for the Oct. 12 election.
Incumbent John Bel Edwards is vying for a second term as the Deep South's only Democratic governor. He faces two main Republican challengers: U.S. Rep. Ralph Abraham and businessman Eddie Rispone.
Business Report will update this page throughout the week as candidates qualify, as well as link to their respective campaign website. Below are the candidates who have qualified with the Secretary of State. 
Statewide Races: 
• Governor—"Eddie" Rispone (R); U.S. Rep. Ralph Abraham (R); Gov. John Bel Edwards (D, Incumbent); Patrick "Live Wire" Landry (R); Oscar "Omar" Dantzler (D); Gary Landrieu (I);
• Lieutenant Governor—Lt. Gov. William "Billy" Nungesser (R, Incumbent); Willie Jones (D);
• Secretary of State—Kyle Ardoin (R, Incumbent); "Gwen" Collins-Greenup (D); Amanda "Jennings" Smith (R); Thomas J. Kennedy III (R); 
• Attorney General—"Jeff" Landry (R, Incumbent); Ike Jackson (D)
• Treasurer—Derrick Edwards (D); John M. Schroder (R);  Teresa Kenny (No party); 
• Commissioner of Agriculture and Forestry—Mike Strain (R, Incumbent); Peter Williams (D); Marguerite Green (D); Bradley Zaunbrecher (R); Charlie Greer (D); 
• Commissioner of Insurance—"Tim" Temple (R); James J. "Jim" Donelon (R, Incumbent);
Parishwide Races:   
• EBR Sheriff—Mark Milligan (D); "Sid" J. Gautreaux III (R, Incumbent); Charles "Carlos" Jean Jr. (D);
• EBR Clerk of Court— Doug Welborn (R, Incumbent); Donna Collins Lewis (D); 
• EBR Assessor—Brian Wilson (R, Incumbent); Jonathan Holloway Sr. (D); 
• EBR Coroner—"Beau" Clark (R, Incumbent); Rani Whitfield (D);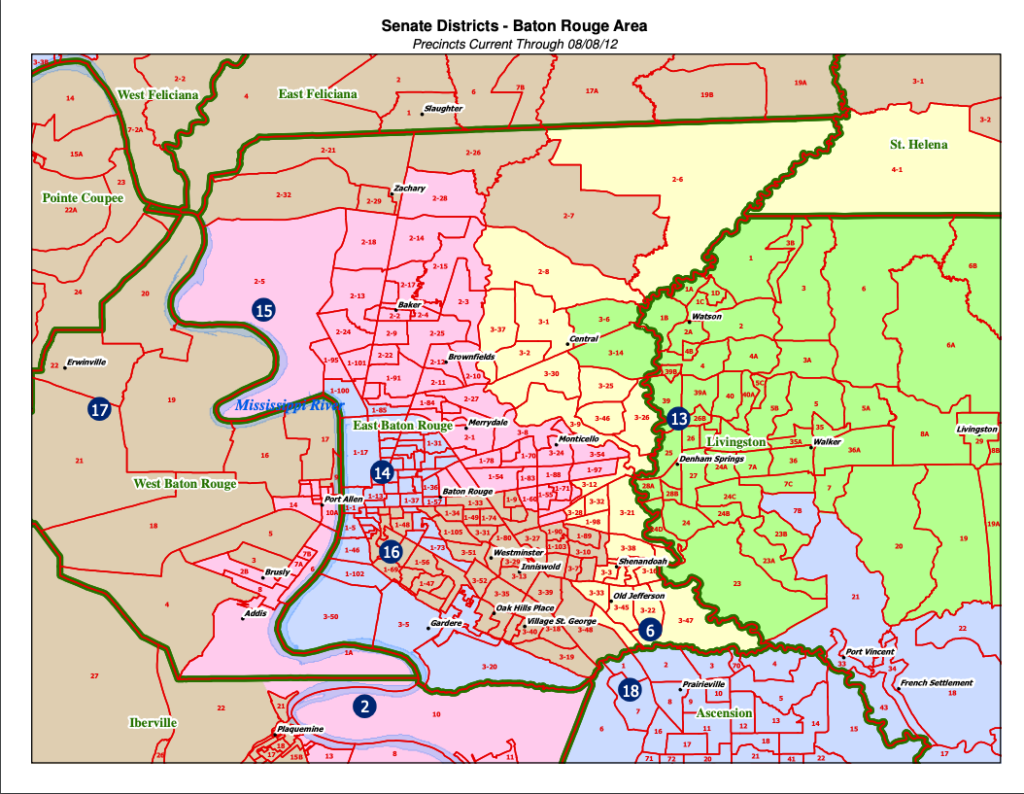 Senate: 
• 6th District—Mack "Bodi" White (R, Incumbent); Rufus Craig (L); 
• 13th District—Edith Carlin (R); Deven W. Cavalier (R); J. Rogers Pope (R);
• 14th District—Patricia "Pat" Smith (D); Cleo Fields (D);
• 15th District—Regina Ashford Barrow (D, Incumbent); Gary Chambers (D); 
• 16th District—"Steve" Carter (R); Bob Bell (R); Everette Beaudean (L); Beverly Brooks Thompson(D); Franklin Foil (R);
• 17th District—Rick Ward (R-Incumbent);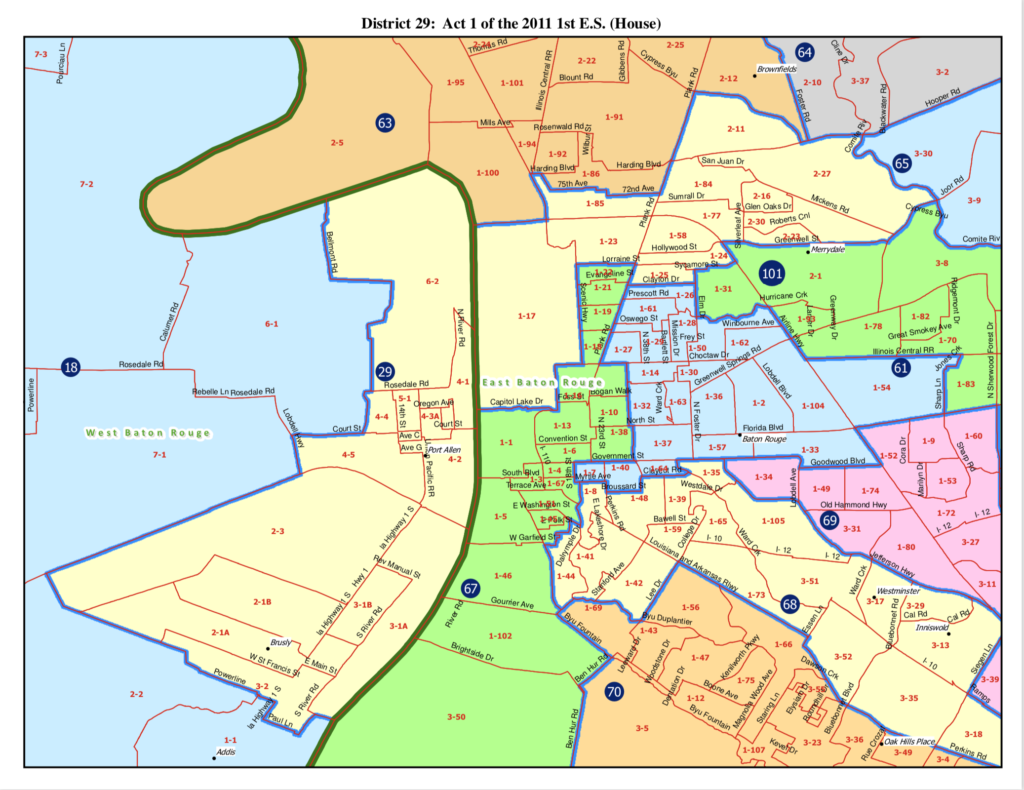 House of Representatives:
• 29th District—Edmond Jordan (D, Incumbent);
• 61st District—Denise Marcelle (D, Incumbent); Amy Pollard (D);
• 62nd District—Bradley Behrnes (R); "Johnny" Arceneaux (R); Derald Spears Sr. (No party); Roy Daryl Adams (I); 
• 63rd District—Barbara W. Carpenter (D, Incumbent); Dalton Honore (D); 
• 64th District—Valarie Hope Hodges (R); 
• 65th District—Barry Ivey (R, Incumbent); 
• 66th District—Rick Edmonds (R, Incumbent); Morgan Lamandre (D); David Smith (L);  
• 67th District—Jocita Williams (R); Sonya E. Hall (D); Leah Cullins (D); Larry Selders (D); 
• 68th District—Laurie White Adams (R); Joshua "Fini" Hajiakbarifini (D); Scott McKnight (R); Taryn C. Branson (D);  Tommy Dewey (R); 
• 69th District—Ryan Chase Lee (L); Paula Davis (R, Incumbent);  
• 70th District—Mallory Mayeux (L); Ricky Sheldon (R); Michael DiResto (R); Belinda Davis (D); Barbara Reich Freiberg (R); 
• 101st District—Edward "Ted" James II (D);