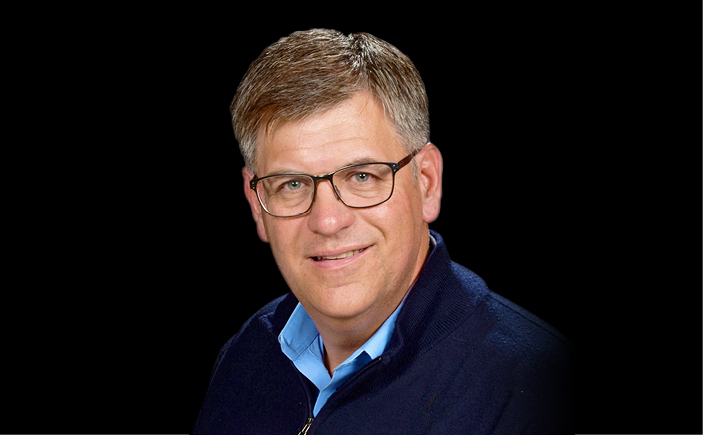 ---
Another year—and another Festivus airing of grievances—is almost in the books. It was a bigly year of Trump, as in President Donald J., transition and turmoil—not to mention a Gettysburg-like defeat in New Orleans for the Confederacy and its Lost Cause.
There was much ado about everything.
But enough about Harvey Weinstein's perversions with potted plants or what it means when NFL players kneel for the national anthem, let's look ahead to what might happen in 2018…
Former Gov. Edwin Edwards, worried his legacy among millennials is defined only by a failed reality TV show, calls a press conference to chastise Roy Moore, the failed Alabama Republican Senate candidate, for losing an election over "something as minor as allegations of sleeping with underage girls."
The 90-year-old Edwards—with his wife, Trina, a mere 51 years younger, by his side—says he could understand Moore losing if "caught sleeping with a live boy," but wonders when did sleeping with coeds become an election night deal-breaker in the South?
Told the allegations are that Moore slept with high school students, not LSU students, Edwards quipped, "You're only as young as the woman you feel and, brother, it's fun feeling her."
Longtime critics of the state's only four-time governor denounce the remarks as sexist and an embarrassment. Supporters, borrowing a line from their political hero, counter, "He may be a wizard beneath the sheets, but he's no David Duke."
•••
Frustrated by East Baton Rouge voters' unwillingness to approve a dedicated transportation tax, but determined to do something about our traffic nightmare, Mayor Sharon Weston Broome, flanked by officials from the Baton Rouge Area Foundation, announces she's implementing an interstate bikeshare program.
The program is quite simple: Bike-filled racks will be located every 100 yards along both sides Interstate 10 from the Mississippi River Bridge to the Highland Road exit, enabling frustrated motorists to simply abandon their vehicles on the side of the highway, hop on a bike and pedal home.
"Not only do we put a dent in this region's transportation challenges," boasts a joyous John Spain, of BRAF, "but people on bikes also addresses our environmental and obesity challenges."
•••
Emboldened by President Donald Trump's yuuuuuge tax reform package passed by Congressional Republicans, GOP members of the Louisiana House proclaim they're taking it to 11, proposing a state budget reform plan that eliminates every penny of existing business taxes.
"We asked ourselves, 'What would (Ronald) Reagan do?'" an exuberant state Rep. Cameron Henry said.
LABI officials were quick to praise the plan, saying it's only a matter of time before the prosperity of CEOs trickles down to employees.
Others, including Gov. John Bel Edwards and the Louisiana Budget Project, were less enthused, complaining the move, if passed, would kill lots of important stuff.
The bill is tabled when LSU officials worry passage could threaten the future of Tiger football, but fiscal hawks in the House vow to bring the package back in 2019.
•••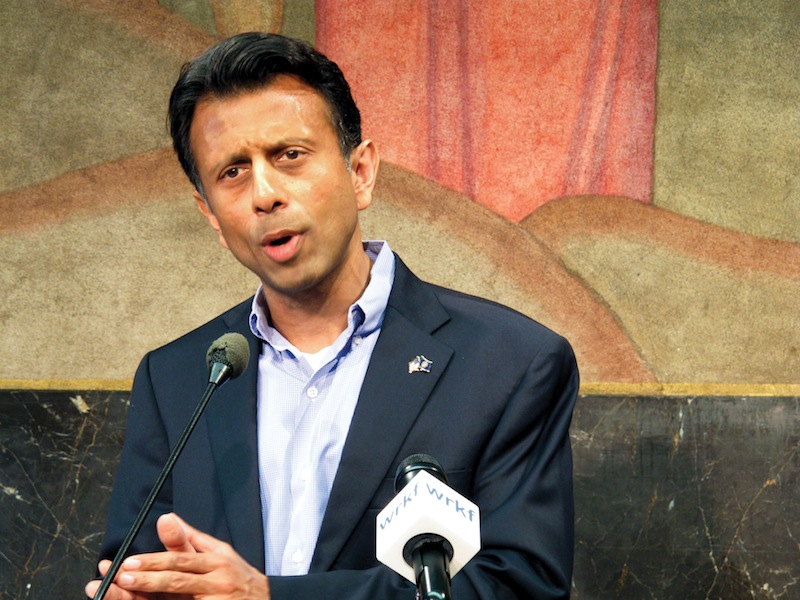 ---
Excited by the prospect of a state with zero taxes on business, Grover Norquist and Timmy Teepell convince a tan, rested and ready Bobby Jindal to get off his University Club couch and make another run for governor.
Jindal, and his 13-point campaign, gets off to a rough start when he tells supporters, "It's great to be back in Iowa."
•••
Though continuing to attack all things Edwards, U.S. Sen. John Kennedy's flirtation with running for governor in 2019 comes to a crashing halt when he finds it impossible to raise the necessary dollars.
Donors, who were strong-armed into giving to his Senate campaign, aren't happy that race was merely a preamble to running for governor, and dozens of deep-pocket Republicans are still recovering financially from bankrolling Jindal's ill-fated run for the White House.
•••
Organizers of the St. George incorporation movement return with a new bid to form their own city, this time with a much smaller geographic footprint. Spokesman Lionel Rainey says those behind the effort included only those areas of East Baton Rouge Parish where support for the new city is strongest. Though the demographics of the proposed new city are 99% white, few bother to complain because, as a Together Baton Rouge official says, "the area they're talking about is so dang small."
Regardless, a defiant Mary Olive Pierson—one of the great attorneys of our time—vows to file as many lawsuits as possible to halt the effort. "It's what I do," she says.
•••
Typically horrendous College Drive traffic gets uber-horrendous when rumors spread on social media that Tom Hanks, in town to film a World War II movie, has been spotted at Starbucks. Thousands of star-crazed fans rush to the scene, hoping to document their brush with fame on Facebook Live. Ecstasy quickly turns to disappointment when it's discovered the person believed to be Hanks is actually local orthopedic surgeon James Lalonde, who was ordering a double chai soy latte.
•••
Expressing bewilderment that no one has come forward to give away—err, donate—several hundred acres of highly valuable property near Interstate 10 for a new zoo, BREC Superintendent Carolyn McKnight announces the parks department is negotiating to acquire Cortana Mall.
Local architect Buddy Ragland, a longtime proponent of relocating the zoo to the site of the dying mall, volunteers to work on the project, saying it's a winner-for-all since the location is smack dab in the middle of the parish and "there are no NIMBY problems."
Coleman Brown, another local architect, continues to argue the zoo should remain right where it is, despite dwindling attendance and increasing financial losses. "That all goes away," he says, "if we just put up more zoo signage along the interstate."
•••
After yet another trip with his grandchildren to the Knock Knock Children's Museum over the Memorial Day weekend, Business Report publisher Rolfe McCollister pens his 64th column demanding that the nine-hole City Park Golf Course be shuttered, replacing it with a multiuse community park.
BREC officials, for the 64th time, say they'll consider the idea, but weeks later announce new golf programming they promise will boost the course's subpar numbers.
•••
Finally, financial advisor, developer and fashion maven Richard Preis stuns City Club members by strolling into the first-floor Grill & Bar for lunch wearing nothing but earth tones. "It was all khaki and brown … and someone detected a hint of polyester," a stunned Pierre Legrand, the club's general manager, says of Preis' outfit. "There wasn't a splash of pink or electric blue to be found."
Preis, in yet another first, declines comment.