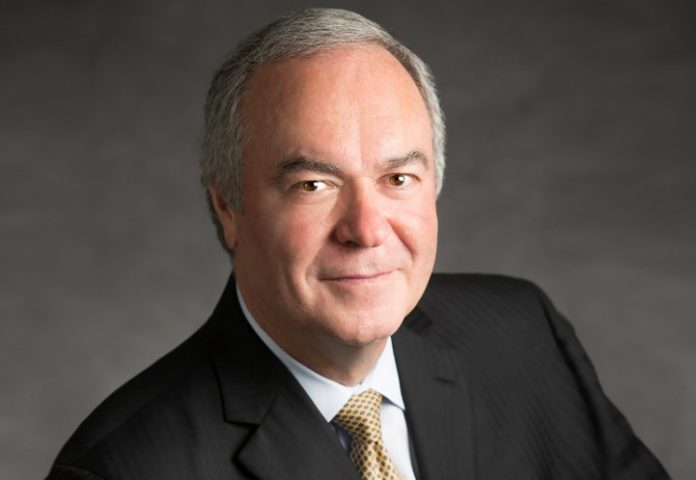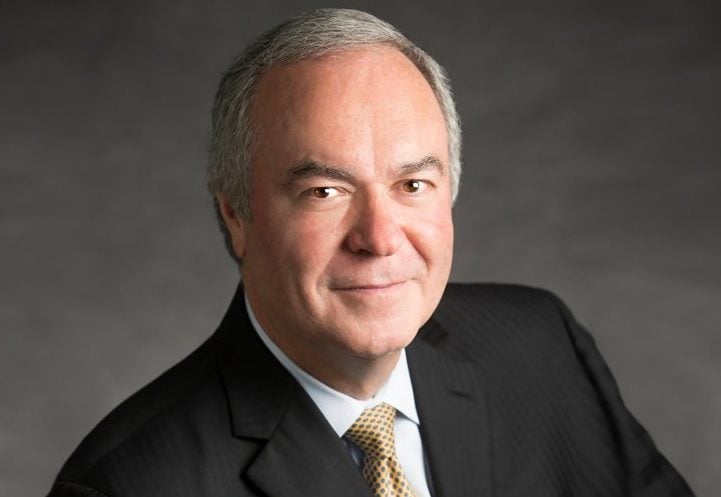 ---
LSU Tiger fans know that the Auburn Tigers are coming to town for a game on Saturday, Oct. 14, but I am not sure most voters are aware that is also the date for a statewide election.
Secretary of State Tom Schedler predicts voter turnout will be less than 20%. That means every vote cast will be important to the outcome. Will you vote?
You may not realize it, but early voting begins this Saturday, Sept. 30, and runs through Oct. 7 (except Sunday, Oct. 1) from 8:30 a.m. to 6 p.m. each day.
We all know that voting is a privilege and choosing our state leaders, judges and school board members—and changing our state constitution—should be a priority.
I know many of the candidates. Just as in hiring an employee, I take a look at their résumé (and campaign materials), but I put most value on references because the "proof is in the pudding."
I appreciate the candidates here who offer to serve the public. There are no "bad" people here, just those who will be better in the job. That is a choice we all have to make when we vote. Here are my recommendations:
State Treasurer: ANGÈLE DAVIS
The six candidates who will be on the ballot are: Angèle Davis, Derrick Edwards, Terry Hughes, Joseph D Little, Neil Riser and John Schroder. In looking at the field, someone posed to me a simple question: "Who do you want going to Wall Street and representing Louisiana in front of the bond rating agencies?" Maybe the answer would be the person who has "been there, done that." Davis has stood before those agencies 10 times (as commissioner of administration and deputy commissioner) and received 10 rating upgrades saving millions for taxpayers. The comments I heard from those who know the treasurer's job—as well as the three leading candidates—were, "she's innovative and finds solutions" and "Davis was made for this job." Another said this job is not a political one, and Davis is "the most substantive candidate who is policy oriented and can work with Wall Street."
Davis' unique experiences have prepared her to step into this job day one, and that sets her apart. She has shown her commitment to serving Louisiana with integrity and will make an excellent state treasurer.
Public Service Commission, District 2:

 CRAIG GREENE
This race has two former legislators and a doctor—all three being Republicans: Damon Baldone, Craig Greene and Lenar Whitney. This is Dr. Greene's first time to run for office.
But if we are electing "public servants" to office, then Greene has been preparing well for years. Greene is an orthopedic surgeon who has volunteered for disaster relief orthopedic trauma and humanitarian care from Africa to Honduras. He also serves as a lieutenant commander in the U.S. Navy Reserve.
The PSC is not an easy job, but an intricate one with many complexities dealing with monopolies and ratepayers. Greene is up to the task and will bring a fresh perspective. He is a graduate of LSU and the LSU Medical School. He also received an MBA from Yale University. Greene will be an asset to the PSC.
Greene also had the benefit of growing up with a great role model in statesman and former state Sen. Tom Greene, who served with integrity and distinction. I am confident that Craig Greene will do the same.
EBR School Board, District 7:

  MICHAEL GAUDET
The candidates include: Brian Adams, Belinda Creel Davis and Michael Gaudet. Gaudet was appointed to fill the seat of Barbara Freiberg, who was elected to the Metro Council. In researching his performance, I learned he has been an asset to the current school board and brings a different—and valuable—perspective with his business background. Gaudet retired as division vice president of Albermarle, and he earned a B.S. in chemical engineering and an MBA from LSU. He is passionate about educating children and has served on the boards of Teach For America and THRIVE Academy charter school. He is a supporter of school choice and the only Republican in the field. Gaudet has served our children well and deserves a full term on the school board.
City Court Judge, Div. E: ENDORSEMENT DEFERRED
This may be one of the largest and most varied fields of candidates ever for a city judge race in Baton Rouge.
The field includes a prosecutor from the district attorney's office, a criminal defense attorney, a clerk for a district judge, civil law attorneys and an attorney with the Louisiana Attorney General's Office. Four are Republicans and two are Democrats. I didn't choose not to make an endorsement because of a lack of qualified candidates—but because of a number of good choices. None of the candidates have been a judge, so there is no judicial record to examine, simply background. (I will defer to the second primary to examine the two candidates the voters advance.)
The candidates include: Whitney Higginbotham Greene, Chris Hester, Carson Marcantel, Johnell Matthews, Janice Miller and Judy Moore Vendetto.
You may also recognize some of the names as familiar around the courthouse. Some are related to judges or former judges, and one is related to our district attorney. But while we know name identification is a factor in politics, voters shouldn't rely on that alone in choosing someone to sit on the bench and judge. Research the candidates before you vote. History shows once a judge is elected they seldom lose their job—and often advance. So choose wisely.
Constitutional Amendments
Amendment 1: YES
This will establish a property tax exemption for construction work in progress. Right now, projects under construction are handled differently by assessors statewide. Some want to tax projects before they are finished and operating. That is not right or fair, and there should be consistency. This would ensure consistency by saying a project will not be taxed until it is completed. If we do not approve this amendment, the courts may decide the issue.
Amendment 2: YES
This will establish a property tax exemption for the surviving spouses of first responders who die while on duty. Last year, voters approved this same exemption for National Guard members, state police, and law enforcement or fire protection officers. This adds the widows of other first responders. We pray the list of widows remains very small in the future, but this would provide a benefit for those who suffer such loss while serving the public.
Amendment 3: NO
This would establish a "Construction Subfund" of the Transportation Trust Fund. First, we are setting up a fund with no funds. Second, while it may sound good—as if a future gas tax will be locked up just for transportation projects—the money in the current Transportation Trust Fund that was used for such road projects could now be freed up by the new fund and the Legislature still use it as they see fit. This "fund within a fund" may make us feel good, but it could have unintended consequences and the goal of restricting money fails. This is not the solution.
Visit parlouisiana.org for a complete report on all amendments.