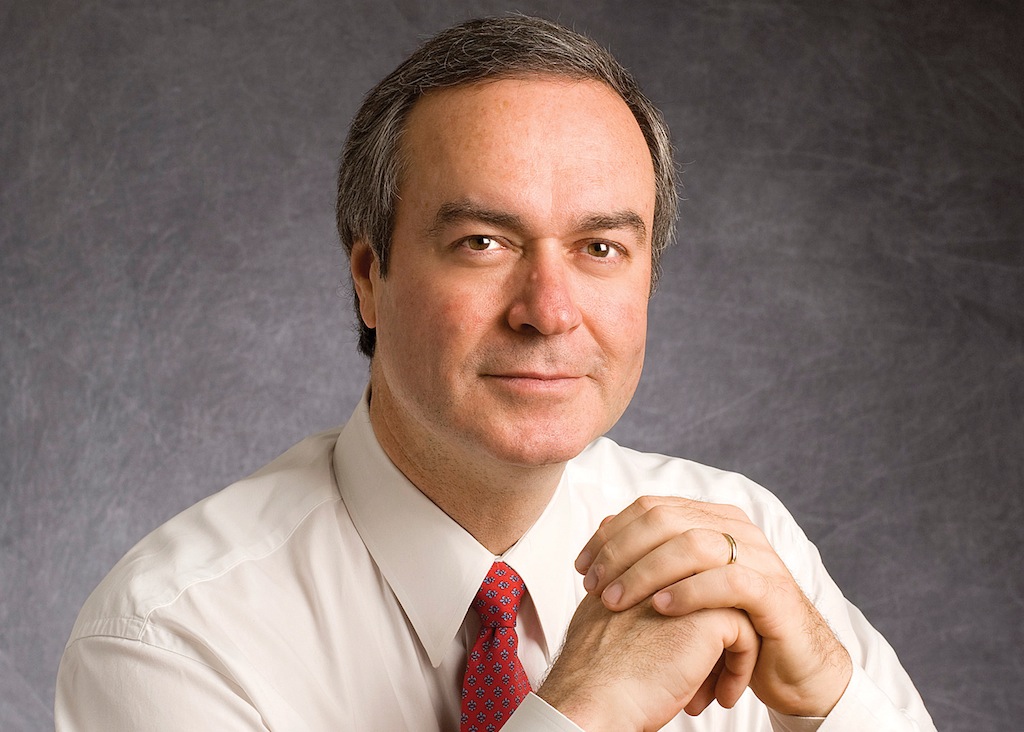 Most elections are over across the country, but the first Saturday in December will be critical to Louisiana's future direction and will send a message to America, too.
Election day is Dec. 6. However, early in-person voting is open now through Saturday, Nov. 29, with the exceptions of Nov. 27 and 28 due to the Thanksgiving holiday.
There are clear choices for the U.S. Senate and House, and the country is watching. There are also important school board races that may represent our last chance to turn the tide and find a new superintendent who truly can lead.
Here are my recommendations:
U.S. Senate: Bill Cassidy
I have watched Rep. Bill Cassidy performing public service for a long time as a doctor at Earl K. Long Hospital and as an elected official. He has served the people well.
Cassidy shares the values of the majority of Louisianans and is right on the issues—and right for our state. This campaign is not about the past, but about the future of America and the direction we will go. Who leads matters. We need Bill Cassidy in the Senate. I saw his leadership, integrity and compassion as a doctor serving those less fortunate, as a state senator and as a congressman. I am confident he will provide the same sound, principled and conservative leadership in the U.S. Senate that's good for America and good for Louisiana.
U.S House, 6th district: Garret Graves
I am going to stay focused on why Garret Graves will be an effective congressman for the 6th District and Louisiana. (I don't want to waste a lot of ink on his opponent, Edwin Edwards, who, as a convicted felon, can't even run for any state office. Suffice it to say, the 87-year-old Edwards did irreparable harm to our state in his four terms as governor, and his era is thankfully behind us. Good riddance.)
Graves understands the district and shares conservative views on the major issues. Graves served as chairman of the state's Coastal Protection and Restoration Authority and did a great job. He also worked in Congress. Graves has a record of public service. He is independent, intelligent, hard-working and a man of character. His past experience has given him an understanding of how government works—and doesn't—and how to get things done. That will serve him—and the 6th District—very well. Graves is the right choice for Louisiana's future.
District Judge, Division M: Beau Higginbotham
Both candidates running would be new to the bench, but each has years in the law. Cleveland Coon has spent most of his time as professor and administrator at the Southern University Law Center and his résumé is impressive. Beau Higginbotham has spent his 11-year career working as an assistant district attorney and prosecutor. He has also handled clients in civil and family cases.
Both candidates have positive attributes, and it is not known yet whether this division will remain a criminal court or change to a civil court bench. But given the years of active trial experience in the courtroom before many judges—and his conservative philosophy and view of the judicial system—I would vote for Beau Higginbotham.
EBR School Board
The balance of the board and the selection of the next superintendent could hinge on the outcome of these three races. It is necessary to elect members who are committed and bold in advancing reforms needed for success.
District 1: Mark Bellue
Bellue is in business and understands the need for change in our system. He wants to focus on student achievement, innovation and the budget. A graduate of EBR public schools whose mother was a teacher, he values education and is eager to serve.
District 5: Evelyn Ware-Jackson
Ware-Jackson, an incumbent who has supported needed reforms, is in a battle against another current board member, Jerry Arbour. As I wrote before, I believe Arbour and his business partner, W.T. Winfield, who was in this race, too, but was eliminated after finishing in third place in the Nov. 4 primary contest, had "a scheme" to squeeze Ware-Jackson out, but it failed.
Arbour doesn't even live in this district. He pulled out of his own district at the last minute to switch over, leaving David Tatman unopposed. Odd, isn't it? It is also odd that this "Republican" is always siding with radical Democrats on the board to oppose reforms. (All this while he sits on the EBR Republican Parish Executive Committee, too. What a shame.) I am again asking Republicans, Democrats and independents not to be fooled. Arbour has been anything but supportive of education reform and school choice. He has done an awful job these past four years and should go. Ware-Jackson is a compassionate, dedicated and thoughtful board member who is concerned for children. She is clearly the best choice for our future and deserves re-election.
District 8: Christopher Bailey
We need clear, consistent leadership and vision for our schools to survive. Christopher Bailey will provide a fresh, bold perspective, as he comes from a business background in the private sector. He wants to empower educators, streamline the central office, hire a strong superintendent and provide safe neighborhood schools for kids. He has my support.
Justice of the Peace, Ward 3, District 3: Larry Spencer
Spencer is the incumbent, elected in a special election in 2013. He has lived in Baton Rouge and this district for 23 years. He's a small businessman and is committed to serving others in our community. He has done a good job and deserves re-election.
Plan of Government—Reorganization of the Dept. of Public Works: YES
The Department of Public Works is an important area of city-parish government and a very large one that impacts us all.
A study was done and recommended that "the existing Department of Public Works be decentralized and divided into six new departments with self-contained budget units, clear functional responsibilities, performance metrics, and one director for each new department tasked with overseeing the critical departmental functions and services to which each is assigned."   To accomplish this, voters must change the plan of government.
The administration says that DPW will become more transparent, accountable and responsive to public needs. In addition, they claim that productivity and accountability will be increased by having six DPW departments reporting directly to the Mayor‐President's Office to speed up decision-making and eliminate backlogs. The current single agency of DPW will be divided into six areas: Departments of Environmental Services, Transportation, Maintenance, Development, Buildings and Grounds, and Fleet Management.
The administration claims the new structure as passed will not add employees, overhead or administrative costs. That is important, and we must hold them to that. Change can be better but only if we implement the plan as designed and execute it properly. That will come down to the leadership we hire for each department—and holding them accountable for results. Each department head should serve at the pleasure of the mayor in case they don't succeed. Change always involves risk, but this is one worth taking.
A bright future
The future of the Baton Rouge region looks promising for more than just upbeat economic predictions and current growth. In this issue we recognize rising stars in our community.
The annual "Forty Under 40" issue is always inspiring and gives one confidence in the future of our region and state. It's about their talent, leadership, entrepreneurship and volunteerism.
When we first began this event, we might have been lucky to have 80 nominees. Now we get triple that amount, which speaks volumes about the region's growing success in keeping and attracting young people, and about them becoming more involved in all aspects of the community. That is encouraging and exciting, and we applaud and congratulate each one of them.
But there are hundreds of others involved in the community who may not have a photo in these pages yet who are making a difference—and we want to thank them, too.
Just last week, there were many young entrepreneurs and students—both in college and high school—who were involved in Baton Rouge Entrepreneurship Week. One among them could be the next Michael Dell—or Todd Graves.
It is often said that young people are vital to our future and are the leaders of tomorrow. The Forty Under 40 aren't waiting until tomorrow; they are stepping up now.