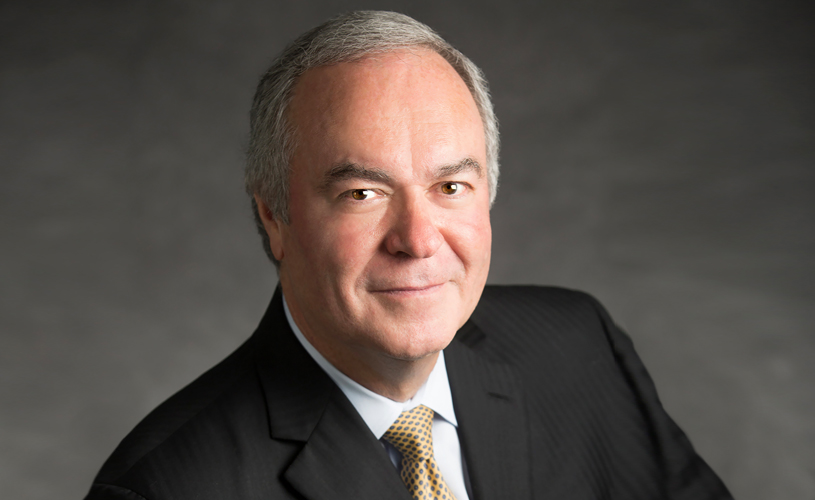 ---
The Capital City will soon celebrate entrepreneurship and those who take risks to create companies and the jobs we need. BREW (Baton Rouge Entrepreneurship Week) will happen Nov. 14 through Nov. 16 in downtown Baton Rouge.
A growing economy provides opportunities for all races and genders—young and old. (Did you know that baby boomers are twice as likely to launch a new business as millennials?)
Some in our government are under the illusion we are going to get Amazon to move here and bring 50,000 jobs with them. They will be disappointed. I believe most of our jobs for the future will be grown by entrepreneurs. That is why our focus should be on providing a strong ecosystem and pipeline to support entrepreneurship. Instead of competing with 267 other cities for the next Amazon HQ, we should be looking to discover and assist the next Jeff Bezos, Michael Dell or Mark Zuckerberg who is walking around a local high school or college campus or elsewhere in our community. Jim Bernhard built a Fortune 500 company headquartered here because Baton Rouge was home.
You may have noticed I said "high school or college" above, and that was no mistake. As we recently reported in our Daily Report e-newsletter, "A national competition where students pitched startup ideas to make the world a better place produced two winners, and they're both from Baton Rouge. Ann Nguyen, 18, and Jade Olivia Woods, 17, both from the Capital City (and St. Joseph's Academy), were selected as the two winners of Popular Science's 'Innovators of Tomorrow' awards."
Nguyen's submission focused on ways to stem coastal erosion and protect communities from sea-level rise through nanotechnology. Woods pitched eye-tracking glasses worn by teen athletes to more quickly and accurately diagnose concussions.
The students fly to the University of California, Davis, next month, where they will present their ideas to business and academic leaders."
Wow. Congratulations to these two impressive young women, their families and their school. Two national winners and Baton Rouge has them both. But did we even know they existed, and what were we doing to support them—or recruit them to stay at home (like we do our athletes)? It's hard to win without talent. This is the pipeline I am referring to. (See the idea in a guest column by Buzzy Thibodeaux)
But in addition to identifying talent and future entrepreneurs, what are we doing for startups and established entrepreneurs looking for help? BREW is not only an important week to gather and network, but also to rally 'round our entrepreneurs, encourage them, provide teaching—and thank them. We need to make it clear to all that "BATON ROUGE LOVES ENTREPRENEURS" and believes they are key to our future and that we are here to help. But we must deliver on that promise.
So how are we doing? Well, in our cover story we asked entrepreneurs. You can hear from them and read their ideas. But we also let them rate our ecosystem anonymously on a 5-star scale. We scored 3.1, and that is only average—a C grade. That is not good enough to attract entrepreneurs and keep the ones we have. (Read the full cover package here.)
Entrepreneurs are creative, hardworking and independent. They are not looking for handouts. In fact, they want government to get out of the way and not slow things down with bureaucracy. But there is help that other top-ranked cities do provide, and you can read about that here.
Are you a potential entrepreneur? Take our online quiz.
We applaud all of our entrepreneurs and future entrepreneurs and believe you deserve the best ecosystem to support your risks and efforts to create jobs and to find "blue oceans" in your future. We hope you will join us for BREW next week—you can check out the details at CelebrateBREW.com. (Special thanks to the BREW Krewe and Julie Laperouse for all the work in organizing this event—and to the sponsors.)
Baton Rouge and all of the organizations, agencies and programs that exist to help entrepreneurs and small businesses need to be examined for the public funding they receive and held accountable for results. The status quo has been graded a C, so it's clear some things—and people—need to change now. Our entrepreneurs deserve and our community requires excellence in this ecosystem, and we are not getting it. We must recruit, innovate and raise the bar—with no excuses. Because Amazon is not coming to town.
ENDORSEMENTS for Nov. 18
State Treasurer: John Schroder
  This race is a classic match between Democrat and Republican. Schroder is the clear conservative here when it comes to spending the public's money and likes to think of himself as a "watchdog." As a former state representative, he understands the budget and is an opponent to raising taxes. As a businessman, he supports accountability and efficiency at the state level and wants to overhaul our tax system.  Schroder says it is not just about a philosophy, but about setting priorities and discipline.  He desires transparency for taxpayers and wants consistency in keeping debt under control. He also wants to examine the process for capital outlay at the bond commission. Schroder is the best choice for state treasurer.
City Court Judge: Chris Hester
This runoff has two fine people of character who both care deeply about our community and have experience. But the experience for each is different. Judy Moore Vendetto has more than 20 years in court administration for a district judge and knows the process. Chris Hester is chief homicide prosecutor and chief of the Violent Crimes Unit in the District Attorney's office. He has the trial room experience in many courtrooms before many judges. I believe that the trial experience is important—a principle I confirmed with those who have practiced in the court and worn the robe as well.
Parishwide Hotel Occupancy Tax:

 

YES
Tourism, conventions and festivals all have a major economic impact on businesses and create thousands of jobs. They also add to the quality of life. This tax would not be paid by you, but by visitors who stay in hotels. The increase would put our tax in line with that of other cities. From the revenues, 50% would go to improving the Raising Cane's River Center facilities, which is badly needed, and 50% for Visit Baton Rouge to promote the city and attract tourists and conventions.