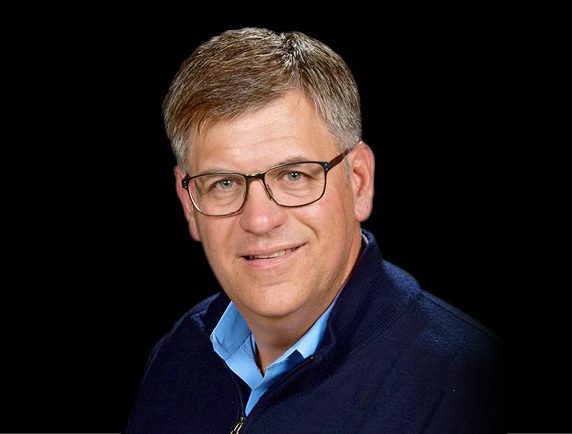 ---
Enough already with the incessant whining, haranguing and all-around outrage regarding the disaster that is Baton Rouge traffic. Yes, it's an ever-worsening nightmare. Yes, it's an anchor on our economic growth. Yes, it's driving me and everyone else insane. And most of all, yes, it's a soul-crushing scourge that makes life in this otherwise genteel city not worth living.
Yet here's the ugly, inescapable truth: We don't want to stop the madness.
That's right.
Complain about it? Sure, that's our signature move.
But actually doing something about the crumbling roads, the dilapidated bridges, the nonexistent street grid, the much-discussed loop, the lesser-discussed BUMP or—wait for it—the need for a new bridge across the Mississippi River?
Uh, not so much.
Not when "actually doing something" is code for "breaking open the piggy bank and paying for it."
Go ahead, blame the politicians. Curse the bureaucrats. Cry out in agony pondering the prospect of yet another traffic study. (Seriously, haul out all the wonk-produced Capital Region traffic studies done over the past 30 years and I guarantee you it's more than the number of eastbound, afternoon commuting cars wedged onto A) Interstate 10 between Port Allen's Lobdell exit and the I-10/12 split, B) Interstate 12 between Drusilla Lane and the Walker off-ramp in Livingston Parish or C) I-10 from Essen Lane to Highland Road—by like a factor of three.)
Excoriate anyone you want, but then look in the mirror, people—there's your problem. We're masochists. We're 50 shades of road-rage red.
Not only are we the people our parents warned us about, but we're also the ones ultimately responsible for the afternoon hells that are Perkins Road, College and Lee drives, Bluebonnet Boulevard, Siegen Lane, Essen and the scores of other disjointed surface streets masquerading daily—and often nightly—as parking lots.
Say what?
Stand up if you cursed the name of hometown state Rep. Steve Carter for having the audacity to suggest jacking the state gas tax by 17 cents per gallon in a bid to generate $510 million per year to address not only many of Baton Rouge's most pressing road problems but also the state's $12 billion project backlog.
Stand up if you cheered when Carter, in a last ditch effort, couldn't wrangle enough House support for even a 10-cent increase of a user tax that's never been adjusted for inflation in its 28-year life.
Somewhere in a state office building collecting dust is a report indicating nearly half of all the major congestion relief projects on Louisiana's must-do list are in the Baton Rouge area.
If keeping score, the number of "to-do" projects making its way to the actual "do" list is … zero.
Finally, stand up if you went to the polls in December and cast a vote against Green Light II, the defeated 5-mill parishwide property tax proposal that was to fund a series of road improvement projects, like the widening of Lee Drive.
If standing, consider yourself part of the problem.
"Excoriate anyone you want, but then look in the mirror, people—there's your problem. We're masochists. We're 50 shades of road-rage red."
Then again, the transferal of blame—and not baseball—is America's favorite pastime, legendary coach Skip Bertman told me some 20 years ago.
So go nuts booing the money-grabbing engineers, traffic consultants and builders who convinced planners at the Department of Public Works that street connectivity was no longer a thing. Jeer people like Fred Raiford, who during his first stint in city-parish government thought it was a good idea to eschew the street grid in favor of funneling local traffic onto I-10 and I-12, thus making the resulting—and all too predictable—headaches a federal problem.
Then again, we gave these people their power.
Not enough blame game? Condemn state government's wasteful spending, or the annual raiding of gas tax funds to keep the State Police happy. You know who did that raiding? Our very own former Gov. Bobby Jindal.
Three cheers for the battle hymn of the Republicans, demanding a more fiscally responsible and efficient state government, but does anyone truly believe there's enough money in the state budget—even at its leanest and meanest—to address all of Louisiana's infrastructure woes?
In classic "ignore me for decades, pay me later" fashion, a 2016 report from a group of traffic-weary business and industry leaders calling themselves CRISIS declared the price tag just to unclog the Baton Rouge area mess that is I-10 comes in at a jaw-dropping 3 … billion … dollars. Welcome to "later."
Let's not forget those who argue insufficient surface streets are a local—not state—tax dollar responsibility. This is true. Especially since Louisiana voters have allegedly cast aside the populism of Huey Long and Edwin Edwards for the hard-core fiscal conservatism of Jindal and his disciples who carry on like wayward sons in the House.
So what's the deal with officials in small-government-loving, tax-hating Livingston Parish demanding state government build their fast-growing parish a bevy of internal roads? And, again, explain Green Light II going down in flames here in Red Stuck?
Clearly our motto of "no taxation regardless of representation" applies only when voter cash is outgoing. If on the receiving end of government's largesse, we're as populist as ever.
Here's the bottom line: Like it or not—and the current answer is "not" based on our recent voting record—the only way to get serious about addressing the pathetic state of our roads is to pony up some taxpayer or toll booth cash.
Anything else and … well … we're just not being honest. Think about it … while stuck in traffic.