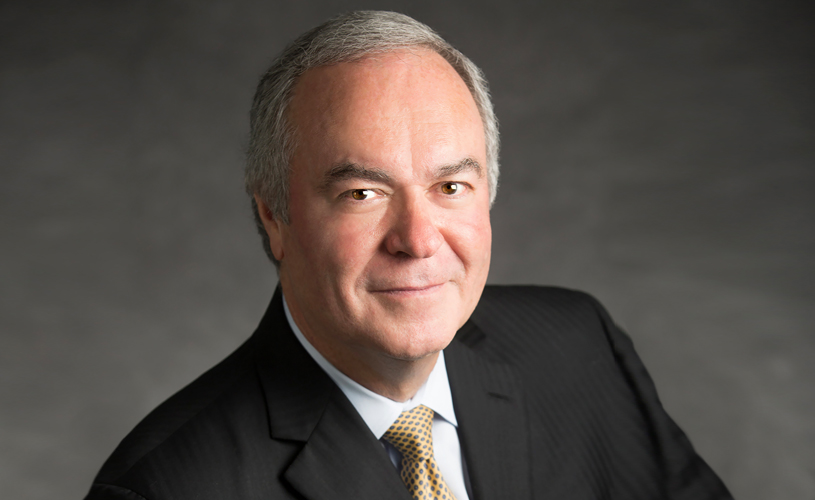 ---
The new year is sure to be an interesting one in Baton Rouge. Here are just a few items to keep your eye on:
The governor and Legislature face the "fiscal cliff."

Will there be a special session in February? Will state legislators follow Gov. John Bel Edwards and take away new money in your wallet from tax cuts in Washington, D.C., by raising state taxes—or shrink government? Tough decisions. Welfare state or a state that works?

The first year of the new city police chief.

Can he win the support of community—and officers? Will our crime decrease? Will he push the new tax for police pay? Will he be able to recruit? Will he reform the department and deal with some "bad apples?" And, how will he handle the final decision by the attorney general on Alton Sterling?

The Louisiana Inspector General's investigation

of the head of the Council on Aging, Tasha Clark-Amar, as well as her lawsuit against the family of Helen Plummer. (And let's see how COA spends $8 million of our tax dollars approved by Metro Council.)

The national search for the new head of the Baton Rouge Metropolitan Airport.

(Councilman Trae Welch reneged on his promise a year ago for a search and tried to have the interim made permanent. Now Welch is on the search committee.)

BREC and its search for a new site for the zoo.

(And while Carolyn McKnight and the commission are showing the courage to change things, close the bad nine-hole course at City Park that loses money and create a better use of this central park.)

The mayor and Metro Council's effort to recruit Amazon

to build their next HQ in Baton Rouge with 50,000 jobs. We just have to beat out 237 other cities. Seriously?

Research Park Corporation and Nexus-LA and their responsibility with BRAC

and the city-parish to grow our entrepreneurial eco-system—which many feel is "average." RPC board chair Edmund Giering, CEO Byron Clayton, BRAC President Adam Knapp and Mayor Sharon Weston Broome all have resources and need to join forces to raise the bar and focus on entrepreneurs and new jobs.

Visit Baton Rouge and Raising Cane's River Center.

Both got more tax money from visitors approved by voters, and each needs to inform citizens as to the return on that investment annually. It's about maintaining the trust—and results.

What will be the conclusion to the investigation

by the Louisiana Judiciary Commission into a complaint filed against Judge Mike Erwin alleging racial remarks he made to a patron at Sammy's on Highland Road? The judge has denied the allegations.

Ascension Parish.

Will the Parish Council let the public vote on changing the Home Rule charter and replacing the elected parish president position with a Parish Council-appointed government manager? Go for it.
Who do you 'most admire'?
What do you think Gallup's latest annual poll taken in December for the "most admired" reveals about America? Three of the top 5 men and four of the top 5 women are politicians.
"Admire" is defined as "to feel respect and approval for someone or something."
Who do you most admire?
The top man was, again, former President Barack Obama (17%, but down from 22% in the previous year). The top woman was Hillary Clinton for the 16th year in a row. (That is scary. She came in at 9%, down from 12% in 2016 and near her all-time low.)
Why do people admire politicians or think of them as "heroes?" Do they believe they can solve their problems, improve their lives or will look after them and sacrifice for the greater good?
Why do people admire politicians or think of them as "heroes?" Do they believe they can solve their problems, improve their lives or will look after them and sacrifice for the greater good? (Those who top the poll earned hundreds of thousands in office, got special perks and make millions after they leave office, putting them in that "1%" they often criticize. Is that real sacrifice? What did they risk or invest? Do they sound like any "servant" you know?)
Sad to say, but a quarter of Americans polled could not name a man or a woman they admire most. Nine percent named a relative or friend as the most admired man, and 13% did so for the most admired woman.
Who are our children and grandchildren growing up with as their heroes? Who do they admire? Is it still dad and mom or grandpa and grandma? A teacher or coach? A pastor or rabbi? An entrepreneur or volunteer?
I doubt many young children would answer with the name of a politician. So, what happens to us as adults? Is the Gallup poll just based on celebrity and name recognition, reflecting the obsession by the media with covering politics 24/7? (No. 2 on the lists were President Donald Trump and Michelle Obama.)
I discovered some good news. Between 1948 and 2017, the woman and man that have appeared in the top 10 the most were not American politicians. For women it was Queen Elizabeth II (49 times) and for men it was the Reverend Billy Graham (61 times). At 99 years old, Graham is an example of a race finished well and is one to be truly admired by all. He will hear those words, "Well done, good and faithful servant."
Land of the free
Many would say 2017 has been a crazy year for America—and the world—for many reasons. And many of the stories we have witnessed are far from over. There are many values I believe we still hold dear in America, but much is changing. One of those values challenged in 2017 was standing for the flag during our national anthem. Colin Kaepernick, then of the San Francisco 49ers, started it and it has been quite divisive. I have stated I defend his right to protest, but his method is wrong and unpatriotic. March in the streets, give speeches or run for office on your own time—but don't protest during our national anthem.
I was glad to see that Kaepernick was not mentioned among the "most admired."
I was glad to see that Kaepernick was not mentioned among the "most admired." But, it does disgust me that he is being honored for his antics. The ACLU of Southern California gave him an award for courage. (This is no surprise, but I would define courage as going on the battlefield to defend our freedom and flag, or a child facing a deadly disease—not kneeling on the sideline at a game during our anthem.) At that ACLU event, he got praise from Jane Fonda. (You remember "Hanoi Jane" from the Vietnam era.) He also received the 2017 Sports Illustrated Muhammad Ali Legacy Award, was named GQ's "Citizen of the Year," and was a runner-up for TIME magazine's Person of the Year.
You may disagree, but Kaepernick is no hero or role model by my definition, and this recognition is sad—despite his cause, which most have forgotten.
At the ACLU event Kaepernick said, "We all have an obligation no matter the risk, and regardless of reward, to stand up" (or I guess kneel in his case.). But it seems now that he is out of work in the NFL he is finding the risk may be costly—and his complaints have turned into a lawsuit against the NFL owners claiming collusion. Courageous?
Kaepernick made his choice and so can each of the NFL owners. This is America, which is, as our national anthem says, "land of the free and home of the brave."