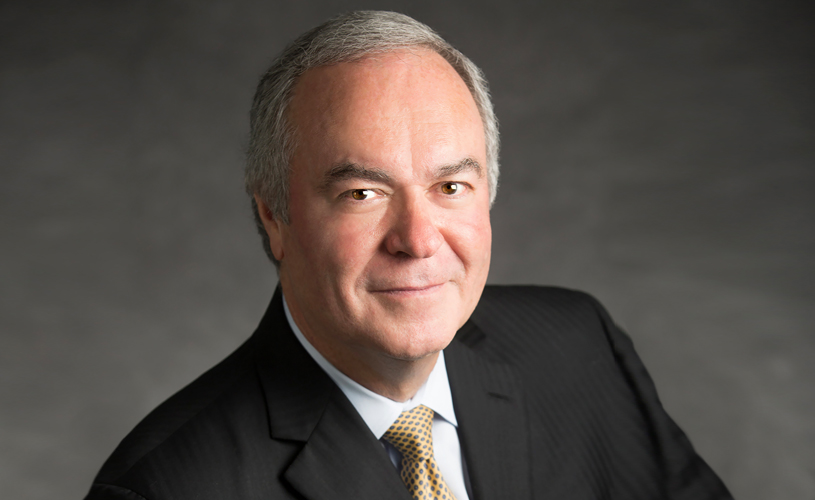 ---
Times are changing in Baton Rouge, and whether you are in business, education, nonprofits or government, we all must adapt and innovate to survive and thrive. Disruption is all around us, and the search for "blue oceans" is on.
Our mayor and Metro Council should take note as they pass another budget, discuss new taxes and face challenges in 2018. There are no easy answers—but there are some disturbing views and discussions, which our executive editor, JR Ball, outlined in his recent column. He asked many good questions that I would love to have our city-parish leaders answer.
I was discouraged to hear councilman Matt Watson propose a new dedicated tax (whatever the purpose, even police pay) and tell The Advocate, "There is no other way to find the money … there just isn't." If that is his attitude and understanding of government finances, he should resign immediately. Watson needs to talk to those with much more experience, those more creative and smarter than he is. And I was surprised to see a veteran like councilman Buddy Amoroso jump on the tax bandwagon and say, "It's hard to go against public safety. Right now, I think we're getting close to a crisis with not being able to attract good policemen."
Sure, we all are concerned with public safety and crime stats. But first, is revenue the only hindrance to recruiting officers? What about department leadership and a new chief? Or public respect and support of police? New equipment?
And as for finding money in the general fund, let me ask Mr. Watson and all on the Metro Council, "What priority is public safety?" If it is tops, fund it first. But let me also make a couple points about government spending, operations and the budget. Perhaps Watson and other council members should read this column from Governing on how to do more with less.
I have spoken to experts who have run various cities and reformed spending. They state there is at least 10% to 20% that can be saved in any budget. That would mean $30 million to $60 million of our general fund. The police pay raise tax would generate $15 million.
One of the experts also noted that public safety departments are often the most poorly run and least efficient when it comes to finances because they don't have to be efficient. Who is going to oppose the police department? (And the police know that. So do the politicians.) We can support police and safety, but we can also support reform and good financial management by all. And it's the job of the mayor, chief of police, finance director and Metro Council to get it done. I don't think Mr. Watson and others can declare that has happened. I suspect they are accepting what they are told and expecting taxpayers to believe it as well. Do you? I don't.
I think we should all make it clear to the folks we elected: We aren't going to bail you out and pick up the tab. Go back to square one, think different—and just do your job.
Our Metro Council and mayor considered a dedicated tax for roads, and now it's police pay. But they must realize the public is tiring of taxes. We got the CATS tax (thanks, Together Baton Rouge) and then got scammed on the Council on Aging tax, which this Metro Council approved in full. (The Louisiana Inspector General is investigating the head of COA and a former board member). And now here comes another tax proposal. Do they think we all forgot?
But government doesn't think different—or prioritize and reform.
As I proposed before, Meals on Wheels could be handled by St. Vincent de Paul more efficiently and either save money or serve more. Isn't that the goal? In fact, recently Holiday Helpers (headed by Constable Reggie Brown) teamed up with St. Vincent de Paul (headed by Michael Acaldo, an MBA with 25 years of experience) for a Thanksgiving dinner event. I have confirmed that the merger into St. Vincent de Paul was very successful and many folks were helped. But I point out that Constable Brown was focused on the greater good, not running his own fiefdom. That is what must happen in government, as taxpayers are not willing to fund fiefdoms. Banks and businesses sometimes merge to grow and are stronger because of it. Government has to consider all options before they try to take the easy route and propose you and I just pay another tax so they don't have to do the hard work and make a tough decision. Sorry, that's what they signed up for.
There are other ideas, too, that other cities have implemented to save millions of dollars. I was told we pay to have about 800 people jailed outside our parish every day because we won't reform our judicial system like others. Our old ways are going to break the bank.
I think we should all make it clear to the folks we elected: We aren't going to bail you out and pick up the tab. Go back to square one, think different—and just do your job.
'Louisiana Ledger'
That is one name being floated for a robust website for Louisiana taxpayers to track all spending in government. That should be fun.
Jeremy Alford of LaPolitics says the Louisiana Association of Business and Industry and others are touting the "Ohio Checkbook" model in use now. He says Treasurer John Schroder has been investigating similar concepts. Alford says, "It's basically a supercharged website that allows anyone to track and investigate spending by the state, local governments, school districts, pension systems and other entities."
He noted Louisiana already has something somewhat similar called LaTrac, created roughly a decade ago (by Gov. Bobby Jindal and then-Chief of Administration Angèle Davis), but it only applies to state departments.
"Technology has changed a lot over the past 10 years and there are now a number of groups that want to put spending online for all levels of government," says LABI President Stephen Waguespack. "LaTrac was good and groundbreaking at the time, but it doesn't take things to the next level like the Ohio Checkbook does."
I think taxpayers should know where their money is spent.
Congratulations
The Capital Region recently brought home multiple trophies from the Superdome, site of the high school football championship playoffs. Our home teams won FOUR!
Congratulations to Catholic High, Div. I; University High, Div. II; Zachary High, Class 5A; and West Feliciana, Class 3A.
Enjoy your holidays
We hope you and your family have a blessed and safe holiday as we end the year and look forward to the new one. All of us here want to thank you for your support in 2017, our 35th anniversary in the Capital City, and wish you a Merry Christmas, Happy Hanukkah and prosperous New Year.