A looming $1.6 billion budget hole has complicated the upcoming legislative to an extraordinary degree, pitting interests like colleges and universities against business and industry in a fiscal tug-of-war. Combine those budget woes with a pinch of presidential politics and full slate of fall legislative elections and the session is already shaping up to be one of the most complex in recent state history. Here are eight key business-related legislative issues sure to make headlines this session. —Jeremy Harper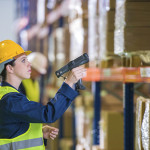 1. Reducing the Inventory Tax Credit
Reviled by business and industry and a key source of revenue for local governments, the inventory tax is squarely in the political crosshairs this session. Louisiana businesses pay the tax each year to local governments and are then refunded the full amount by the state. In his budget proposal, Gov. Bobby Jindal is pushing to convert the state tax credit from refundable to nonrefundable, which means the refund amount could not exceed a company's state tax liability. The move would save an estimated $377 million–money that would be directed toward higher education.
Pros: Making the inventory tax credit nonrefundable would help avoid a massive half-billion dollar budget cut to the state's higher education system.
Cons: Louisiana is one of only a handful of states to tax business inventories, and lawmakers back in 1991 created the current tax refund system to effectively eliminate the tax and create a more competitive business climate. Reducing the credit would force small and large companies to pay more in taxes.
What you should know: The pushback from business groups and lawmakers from both parties against the administration's proposal was immediate, and the measure faces an uphill battle to win approval. A complete repeal of the tax may be more likely.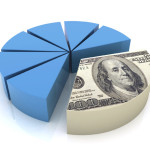 2. Repealing the Inventory Tax
Days after the Jindal administration proposed major changes to the inventory tax credit to stave off higher education cuts, talk turned to eliminating the tax altogether. The Louisiana Association of Business and Industry says it favors a full repeal and the administration has said it is open to the idea. But a repeal would come with a major consequence: The tax is an annual $450 million revenue stream for local governments. East Baton Rouge alone gets roughly $45 million from the tax, according to LABI estimates.
Pros: Repealing the inventory tax would save the state nearly $450 million, simplify the tax system for small and large businesses and make for a more competitive business environment in Louisiana.
Cons: The state's parish and city governments rely on the tax revenue to fund large portions of their budgets.
What you should know: Any repeal of the inventory tax will almost certainly have to be coupled with a revenue replacement for local governments. Among the possible revenue sources under discussion now are an internet sales tax and a higher cigarette tax, but negotiations are just getting started and no legislation has been pre-filed.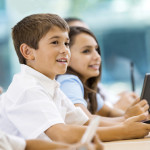 3. Killing Common Core
Gov. Bobby Jindal has gone all-in against Common Core, recently pledging to formally remove the federal education standards, and the tests that come with them, via a package of legislation. Jindal has said he'll push for lawmakers to create a new system for adopting school standards that would be overseen by teachers, school administrators and parents. Schools would revert to the old LEAP and iLEAP exams in the meantime. Jindal also wants to ban the Board of Elementary and Secondary Education from signing contracts with third parties.
Pros: Common Core supporters—including state Superintendent of Education John White, BESE President Chas Roemer and several business leaders—argue that the standards help students better compete in a modern workforce. Repealing the standards and tests now would create confusion among teachers and administrators.
Cons: Common Core opponents say the standards are an unnecessary federal intrusion into education.
What you should know: With hordes of angry parents planning to pack committee rooms at the Capitol, Common Core is expected to be one of the most explosive issues of the session. Big-name supporters in the business community helped derail efforts to kill Common Core last year, but Jindal's opposition changes the political landscape. For proof, look to the governor's race, where three of the four major candidates have come out in opposition to Common Core.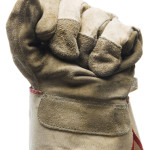 4. Eliminating mandatory union dues for government workers
Despite a 2014 defeat, Rep. Alan Seabaugh, R-Shreveport, has signaled he plans to again push a bill to ban the automatic collection of union dues through payroll for government employees. Backed by LABI, the legislation would prevent public employees from paying union dues through an automatic payroll deduction. Last year's bill did not affect firefighters or police officers.
Pros: Seabaugh contends that government employees shouldn't collect money that a private group can use for political purposes. Public workers could instead have the money deducted from their bank accounts.
Cons: Opponents say the change is merely a union-busting scheme designed to make it more difficult to organize.
What you should know: The legislation stalled in the House Labor and Industrial Relations Committee last year after an 8-8 vote. Baton Rouge Democrat Rep. Alfred Williams is the new chair of the committee, taking over for Rep. Herbert Dixon, who resigned late last year for health reasons. Williams, however, was already a member of the committee. His replacement (or lack of a replacement) could tip the balance for or against the union legislation.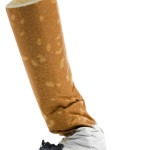 5. Increasing the cigarette tax
Earlier this month, the Jindal administration proposed raising the tax on cigarettes to fund tax credits that would offset a new fee for college tuition. Lawmakers balked at the proposal and are now discussing a variety of other ways to use the revenue generated by a higher cigarette tax. A recent study found that increasing the tax to the southern average—from the current 36 cents a pack to $1.08—would generate an estimated $275 million. That number could grow if other tobacco products are included in the tax hike. Rep. Harold Ritchie, D-Bogalusa, has already filed legislation, House Bill 77, to up the tax to $1.54 a pack.
Pros: Increasing the cigarette tax would raise millions in revenue for the state budget and also discourage tobacco use.
Cons: The increase could negatively affect small shops that rely on tobacco sales and be a financial burden to poor residents who smoke.
What you should know: Jindal's no-tax pledge to Americans for Tax Reform looms over any potential cigarette tax hike. The governor has promised to veto any tax increase that isn't offset by a corresponding cut in taxes elsewhere in the state budget. Lawmakers seeking to increase the tax would either have to find an offset suitable to Jindal or override his veto, an unlikely prospect.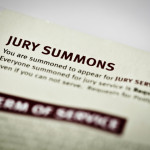 6. Lowering the jury threshold
After a narrow 2014 defeat, proponents are expected to again push a bill that would lower the threshold for jury trials in Louisiana. Currently plaintiffs must seek $50,000 in damages to have their case heard by a jury. Civil claims under $50,000 must be decided by a judge. The bill last year filed by Rep. Ray Garofalo, R-Chalmette, and backed by LABI, would have removed the jury threshold to put Louisiana in line with 36 other states. The current threshold is the highest in the nation.
Pros: Supporters say access to a jury trial should be universal or at least more in line with other states. They also say the current jury threshold creates an unfavorable climate for business.
Cons: Some state judges are concerned the lower threshold could flood courts with jury trials and cause a backlog in the judicial system.
What you should know: Sen. David Vitter has been talking up tort reform on the campaign trail lately, promising to make it a key part of his agenda if elected governor. How that impacts the legislative agenda could be an important political dynamic to track as the session (and the campaign) progresses.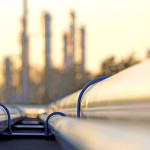 7. A new oil and gas processing tax
Sen. Bill Nevers, D-Bogalusa, and Rep. Harold Ritchie, D-Bogalusa, have filed companion bills to impose a 4-percent tax on oil and gas processing. The money generated by the tax would go toward higher education, early childhood education, health care, transportation and paying down the state's retirement obligations. Once the massive retirement obligations are off the books, that portion of the tax revenue would be used to help reduce the state income tax.
Pros: The tax would generate more revenue for the state's ailing transportation, higher ed and health care systems.
Cons: A new tax on oil and natural gas could discourage investment in one of the biggest industries and employers in the state.
What you should know: Similar measures have failed in previous years and this session the proposal will again meet powerful opponents in the state's oil and gas industry as well as  Jindal, who has pledged to oppose any new taxes. The constitutional amendment would need a two-thirds vote from lawmakers and the nod from voters statewide to become law. First, it will have to make it through the Revenue and Fiscal Affairs Committee headed by Republican Sen. Neil Riser.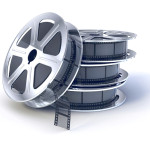 8. Capping film tax credits
While Jindal's budget proposal did not recommend changes to the state's tax credit program for movie and television productions, his administration has signaled that it is open to adjusting the program that partially subsidizes the cost of productions filmed in the state. Two lawmakers, State Sen. JP Morrell, D-New Orleans, and state Rep. Julie Stokes, R-Kenner, have said they are working on legislation to reign in the program, but neither has filed a bill yet. In a recent presentation, the New Orleans lawmakers proposed capping the credits and limiting how much of a high-cost actor's salary could be claimed as an expense, among other changes.
Pros: Reigning in the program, which has annually doled out $200 million to $250 million in film credits, would save the state millions and make the budgeting process more predictable.
Cons: The tax credits have driven the rapidly growing film industries in Baton Rouge, New Orleans and Shreveport. Reducing the program could discourage studios from filming major productions in the state.
What you should know: The negotiations over possible changes to the program are still in an early stage and will likely evolve as the session progresses.
Related stories: