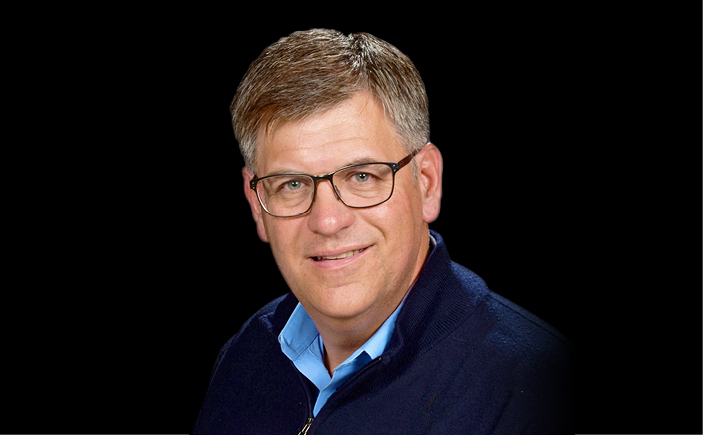 ---
Stephen Moret is one happy human these days. The man who not too long ago spearheaded economic development in Louisiana, and Baton Rouge before that, last week landed his white whale—recruiting Amazon to bring half of what was once HQ2 to Crystal City in northern Virginia.
Remember the giddiness around here when the efforts of Moret and a cast of dozens brought IBM to downtown Baton Rouge? Well, multiply that by a factor of at least 32—as in 800 average-paying tech jobs compared to 25,000 high-paying tech jobs—to get a handle on the euphoria being felt in the semi-suburbs of Washington, D.C.
Moret, whose love of Baton Rouge hasn't diminished despite leaving a gig running the LSU Foundation two years ago to become the president and CEO of the Virginia Economic Development Partnership, says he was still negotiating to bring the e-commerce and web services behemoth to his new home state 24 hours before Amazon made the news official.
Once the deal was done, Moret shared the formerly private website that he and the five-organization project management team—that also included former BRAC staffers Jason El Koubi and Lori Melancon—used to make their Amazon pitch.
The point in looking at the site is not to do some compare-and-contrast between Crystal City and Baton Rouge, though some of that is always helpful when you're a city frantic to carve out a niche in the new world economy. More instructive is the information Virginia officials chose to highlight in response to Amazon's RFP.
Scroll past the clever opening that blends "Northern Virginia" and "Innovation" to create the moniker NOVA and you get to the heart of the matter: The metro area is "the country's most educated region" and produces more computer science graduates than anywhere else in America—including Boston or Silicon Valley. Not mentioned, but equally important, NOVA not only has the nation's highest concentration of computer and math jobs, according to the Labor Department, but also pays the nation's highest annual mean pay in those fields, at more than $106,000—one of just three metro areas to crack six figures.
Here's a dose of reality: The NOVA-DC metro area had more tech workers last year—263,258—than the entire population of Baton Rouge (225,374).
As it turns out, based on Amazon's split decision between NOVA and Queens, New York—another hotbed of potential employees—the availability of ready-made talent, and the potential to keep that pipeline full, was pretty much the one and only deciding factor. Though let's not be naïve, the tax breaks and lucrative incentives were fabulous from the Amazon perspective, but much of the company's other wish list items, like affordable housing and congestion-free traffic—two things not synonymous with NOVA and Queens—were clearly unimportant.
The NOVA-DC metro area had more tech workers last year—263,258—than the entire population of Baton Rouge.
For the record, Virginia will give Amazon an incentive package worth $573 million, including $550 million in cash grants—some $22,000 per job.
What did matter—and Moret says this was a key factor in NOVA being chosen—is the commitment of the state and Virginia Tech to each spend $250 million to build a $1 billion innovation campus on a site fewer than two miles from where Amazon will reside. Think about that: Louisiana can barely afford status quo funding of higher education after more than a decade of cuts, yet places like Virginia are willing to invest $500 million—about $110 million more than Louisiana's annual TOPS obligation—in higher education just to supply talent for Amazon and the other tech companies flocking to the region.
The reality Baton Rouge must face is a handful of big cities on both coasts are magnets for high-tech talent, making those places wealthier, more liberal, more diverse and more tolerant. Midsized cities, like ours, can compete on a smaller scale, but even the second-tier workers likely to live, work and play here desire a more vibrant—and inclusive—quality of life.
Which is why NOVA's site—right after its tech workforce numbers—touts the region's racial, gender and sexual orientation diversity. It's also why it brags on things such as wineries, arts and culture venues, mass transportation options and its 500 miles of bike lanes.
Moret says NOVA's quality of life—as well as a business tax code that actually makes sense—is why 23 Fortune 1,000 companies are located in the area.
Let's look at the reality of the Baton Rouge situation. Raise your hand if you think this city is open to becoming more tolerant and—dare I say it—more liberal? Are taxpayers in any mood to pony up for the types of education, infrastructure and quality of life investments necessary to attract companies like Google? If spending priorities are the problem, will voters actually exert pressure on legislators and the governor to embrace priority-based budgeting, or will we continue thinking only the stuff the other guy gets is waste?
And, as IBM is finding out, are companies here willing to pay the salaries necessary to retain and attract top talent? IBM may have been sold on a low-cost workforce, but the reality is the area's top talent is opting for the higher pay that comes with joining a firm in Dallas, Houston or Austin. And, it should be noted, even officials in Dallas acknowledge they're fighting a losing battle in the war to land top-flight tech talent.
Forget the argument over whether hurling incentives and tax breaks in an attempt to lure a company is a good idea. Frankly, Louisiana doesn't have enough money to overcome the obstacles it would take to convince an Amazon or Google to put anything here other than a call center, order fulfillment center or warehouse. Don't look for any C-level tech or Fortune 500 executives—outside of the homegrown Jim Bernhard—to be calling Baton Rouge anytime soon.
What matters is talent—plain and simple. How much of it does Baton Rouge have and is it enough to land one of the companies our economic development wonks routinely drool about?
The answers: Not enough and no.
Which brings us to this: Rather than pine for companies and jobs that, for now, are impossible to get, it would be wise to step back, take a major reality pill and figure out where Baton Rouge can reasonably compete?
A good place to start would be in the medical field, making the much-discussed medical corridor something of a priority.
No doubt, we need to diversify the economy to compete in a world driven by technology, innovation and discovery but—as Amazon made perfectly clear—Baton Rouge must first create the kind of city where the employees who fill these jobs want to live.