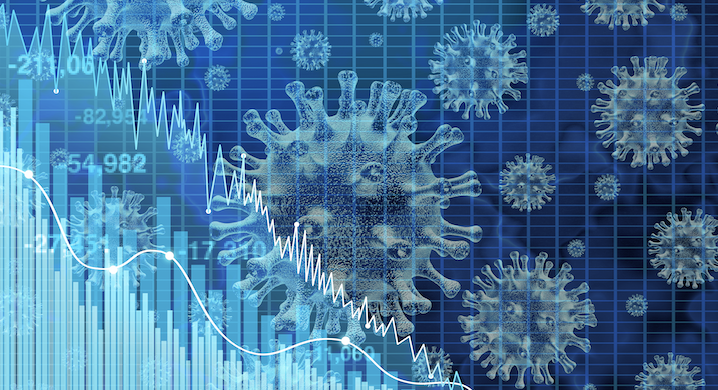 • Louisiana health officials reported 336 new coronavirus cases on Sunday, bringing the total to 46,619 confirmed cases statewide. The number of reported deaths rose to 2,901, an increase of 10 from Saturday. WBRZ-TV has the full story.
• The average U.S. price of regular-grade gasoline rose 11 cents over the past two weeks, to $2.16 per gallon. Industry analyst Trilby Lundberg of the Lundberg Survey said Sunday that the jump came as crude oil costs increased. The lowest average is $1.69 in Baton Rouge. The highest average price in the nation for regular-grade gas is $3.11 per gallon in Honolulu.
• The COVID-19 pandemic has led to unprecedented disruptions in the U.S. real estate market. In order to track the impact of these events, Realtor.com has launched a new Housing Recovery Index, which tracks how the U.S. housing market is recovering from the economic downturn.
• African Americans are disproportionately likely to say a family member or close friend has died of COVID-19 or respiratory illness since March, according to a series of surveys conducted since April that lays bare how black Americans have borne the brunt of the pandemic. Eleven percent of African Americans say they were close with someone who has died from the coronavirus, compared with 5% of Americans overall and 4% of white Americans.
• Energy company BP is writing down its oil and gas assets by as much as $17.5 billion and will review its plans to develop oil wells as the shock to the industry and world demand from the COVID-19 pandemic pushes major producers to consider a faster shift away from fossil fuels. Chief Executive Bernard Looney said this morning that the pandemic is forcing the company to face the long-term impact on the economy, together with the likelihood of weaker demand for a longer period of time.
Read more stories on how the coronavirus is impacting the Baton Rouge business community. See a roundup of resources available to those impacted by the pandemic. Click here to see a 225 magazine list of local restaurants offering patio seating or indoor dining during phase two of reopening.