Short on staff and space, Baton Rouge restaurants make the most out of reopening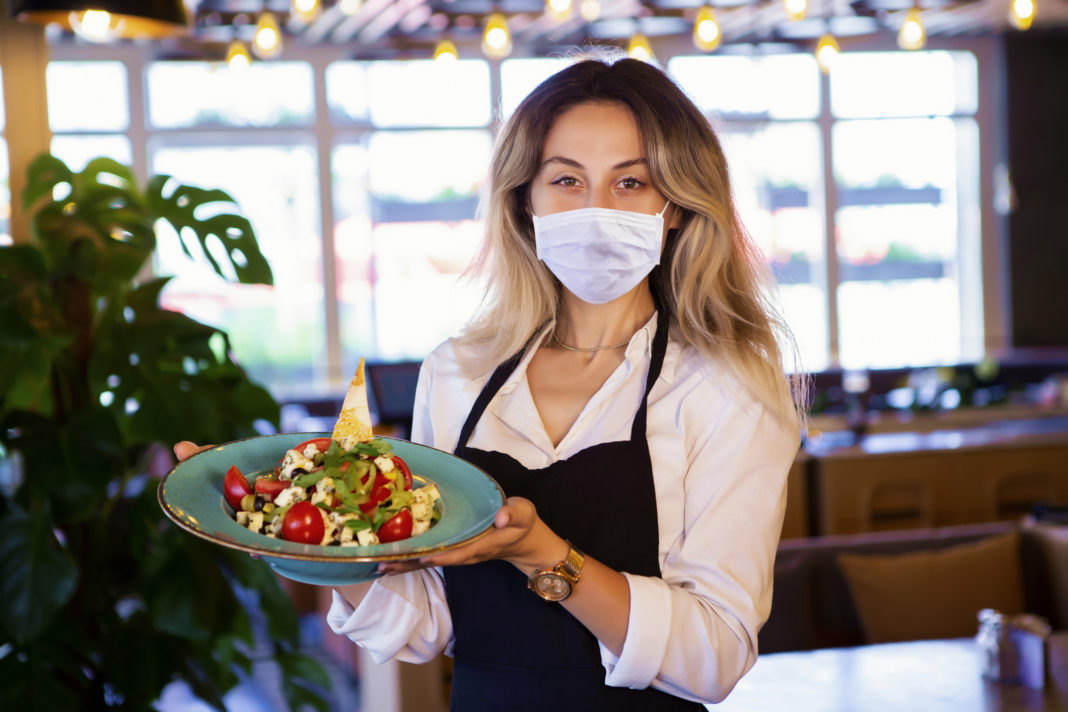 After a brief rainstorm, Baton Rouge restaurant owners were relieved to find sunny weather last weekend as thousands of residents—some wearing masks, others not—flocked to their restaurants, ordered food and lots of drinks and, in some cases, stayed at tables for as long as four hours at a time.
Ruffin Rodrigue, who owns Ruffino's, saw between 700 and 800 people come to his Highland Road restaurant between Friday and Sunday. To comply with social distancing rules, staff regularly monitored headcount among the 40 indoor tables and kept people 6 feet apart—a relatively easy task, he says, given the space's large square footage.
"There were not a whole lot of graduates, just people with cabin fever who wanted to get out and lots of tables for two," says Rodrigue, referencing the various high school and college graduations that took place. "Curbside delivery is such a small portion of what we do that dining in is the only real way we make money, because of alcohol sales."
Equally as relieved by the uptick in dining was Brian Dykes, who co-owns Bin 77 in Perkins Rowe. Dykes filled up his 60-seat outdoor patio and 12-table indoor area "several times" on Friday and Saturday (the restaurant is closed on Sundays) on a first-come, first-served basis, all while ensuring tables were spaced 10 feet apart and customers 6 feet apart by not allowing people to move tables or chairs unless first approved by a manager.
However, there were also challenges that came with the flurry of business. For one, Dykes says he's considering taking reservations with time limits in the future.
"Everybody stayed a lot longer than I anticipated," Dykes says. "We hope that after the newness wears off and we have more seating inside, we'll get back to normal, where people will come in for a regular dinner, have a few drinks and move and we can flip the tables."
While only about 5% to 10% of Bin 77 customers wore masks, the mask-wearing population at Rocca Pizzeria hovered slightly above 50%, says owner Ozzie Fernandez, who observed his Government Street pizzeria filled to the mandated 25% capacity on Saturday and Sunday—even during its usual off-hours of 2 p.m. and 3 p.m. To accommodate the recent wave of customers, he's going to continue implementing weekly deep cleanings, shift his staff from wearing cloth face masks to disposable masks and look at using disposable menus. If antibody testing soon becomes more readily available, that's also a possibility.
Meanwhile, Mestizo owner Jim Uridales was disappointed that no graduation parties came into the Mexican restaurant to eat at one of his 16 tables. However, they were responsible for hundreds of its to-go orders, which made up about 75% of revenue Saturday and Sunday and kept business strong over the weekend.
"In a weird way, I'm kind of glad we're at 25% capacity now, because there's no way we could've opened up at 100% with the lack of staff we have," says Uridales, who lost eight of his 31 original employees. "Almost everyone is dealing with a staffing shortage."
All are curious to see whether the same level of interest lingers into the summer months, which are typically slow as patrons take vacations. But with current travel restrictions, there's no telling what the local customer base could look like in the months to come.