BTR seeing slightly more passengers, but flights haven't topped 50% capacity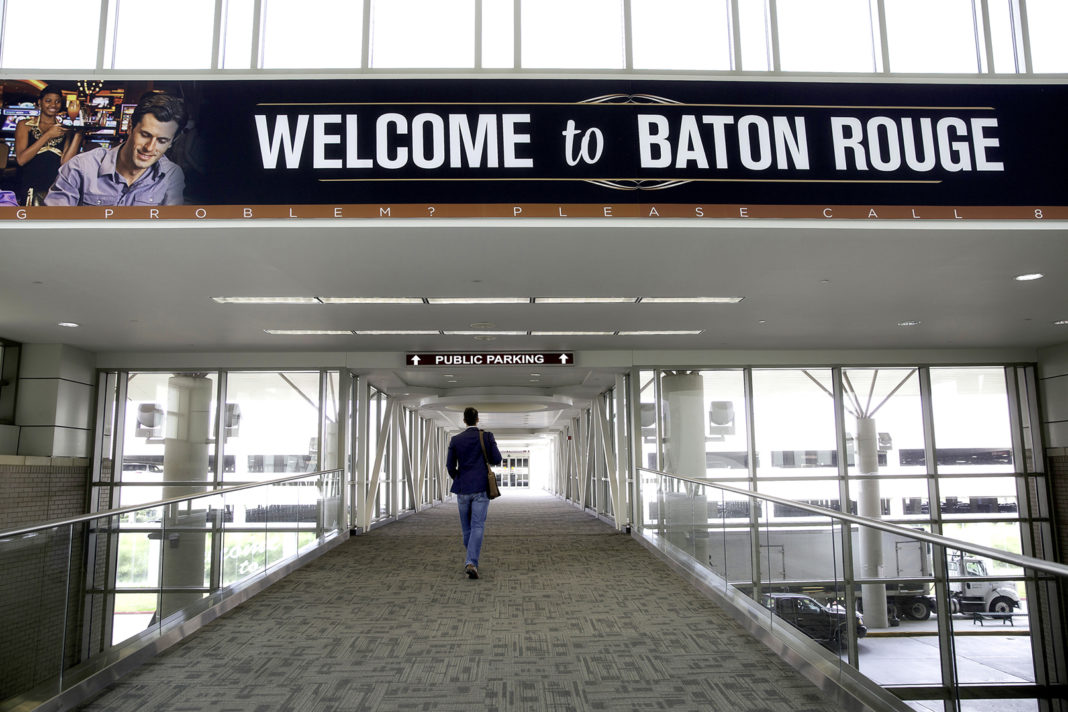 The Baton Rouge Metro Airport is beginning to see an increase in air travel, but not enough for airlines to pack customers at near capacity on a reduced number of flights, as has been happening throughout the country.
As U.S. travel demand has picked up, airlines have simply loaded new passengers onto the few remaining scheduled flights offered at different airports, Axios reports. The phenomenon reflects how a lack of national policy allows certain companies to continue putting Americans at risk for exposure to COVID-19, while others such as restaurants and department stores miss out on revenues by adhering to local regulations.
In Baton Rouge, demand is slowly starting to pick up, particularly from essential-business travelers and leisure travelers wanting to visit family and friends. But that uptick hasn't caused any departing flights to top 50% capacity thus far, say local airport officials, who call the instances referenced in the Axios report "rare exceptions."
"We're going from what was below 100 passengers a day in April to now pushing 200 some days," says Jim Caldwell, BTR spokesman. "It's still low, but definitely an improvement."
BTR is averaging about eight roundtrip flights per day, significantly below the 22 daily roundtrip flights it offered before the coronavirus pandemic. However, it's much better than its April schedule, when flights from BTR's three carriers—American Airlines, United and Delta—were reduced to near-minimums of mostly one flight to each hub per day per airline, cutting the airport's daily passenger count by 95%.
May's boost in flight frequencies—which includes additional daily roundtrip flights to Dallas-Fort Worth, Atlanta, Charlotte and Houston—is expected to drop to seven in June, says Caldwell, before possibly spiking back to nearly pre-pandemic levels in July. But that's a big "if," he stresses, depending largely on perceived demand.
"Once airlines are within the realm of certainty, they'll show schedules closer to pre-COVID-19 levels, hoping demand will come back, but there's a good chance that'll change between now and then," Caldwell says. "It's difficult to estimate what will happen in July, but we're guardedly optimistic."
Still, that shouldn't prevent anyone from booking a flight, Caldwell says, noting how airlines have become more flexible with passengers. Absent any federal oversight, here's what they've been doing:
• Delta has instituted a rule "capping seating at 50% capacity in first class and 60% capacity in the main cabin and keeping middle seats blocked."
• Meanwhile, American Airlines has a policy to "not assign 50% of main cabin middle seats or seats near flight attendant jump seats." But the airline doesn't put a hard cap on bookings and maintains the right to "use those middle seats when necessary."
• United said it will allow passengers to rebook or receive a travel credit if they end up on flights that are close to full capacity.
Overall, the aviation industry has been the economic sector most impacted by the lockdown in terms of activity. Net booked revenue was down 98% year over year for the week ending May 10, according to the trade group Airlines for America.