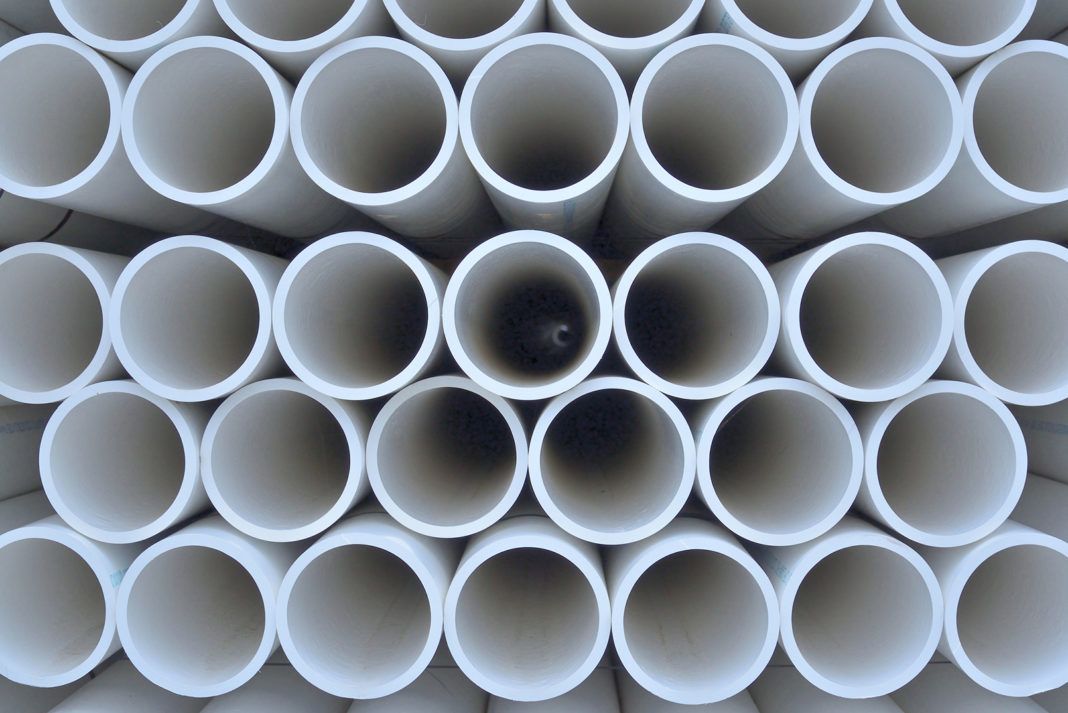 ---
Belgium-based material handling company Sarens recently transported several massive pipe modules by rail and truck from Lake Charles to Plaquemine in support of Shintech's new $1.25 billion plant expansion, Manufacturing Global reports. 
Through the project, announced last year, Shintech will create 30 new direct jobs. The company expects the expansion to create up to 2,400 construction jobs, with construction slated to wrap toward the end of 2023. 
The Plaquemine expansion will increase the company's polyvinyl chloride resin, or PVC, manufacturing capacity and expand its chlor-alkali and vinyl chloride monomer capacity. Moreover, Shintech is growing its PVC packaging and warehouse operation in Addis.
The latest development at the Shintech site comes at a time when the company—a wholly owned subsidiary of Japan-based Shin-Etsu Chemical Co. Ltd—is trying to keep pace with the demand for PVC, a versatile and durable product used in a variety of applications in the building and construction industries as well as in health care, electronics, automotive and other sectors. Read the entire story.
This story was included in 10/12 Industry Report's weekly e-newsletter. Subscribe to the free 10/12 Weekly here to keep up with south Louisiana industry news.