Through kindness, compassion, and grace we can change the world.
Each year, the Greater Baton Rouge Business Report, in partnership with InRegister, releases a philanthropic resource to help donors make the best decisions on how to invest their corporate and personal funds.
To view this year's full Giving Guide, click here.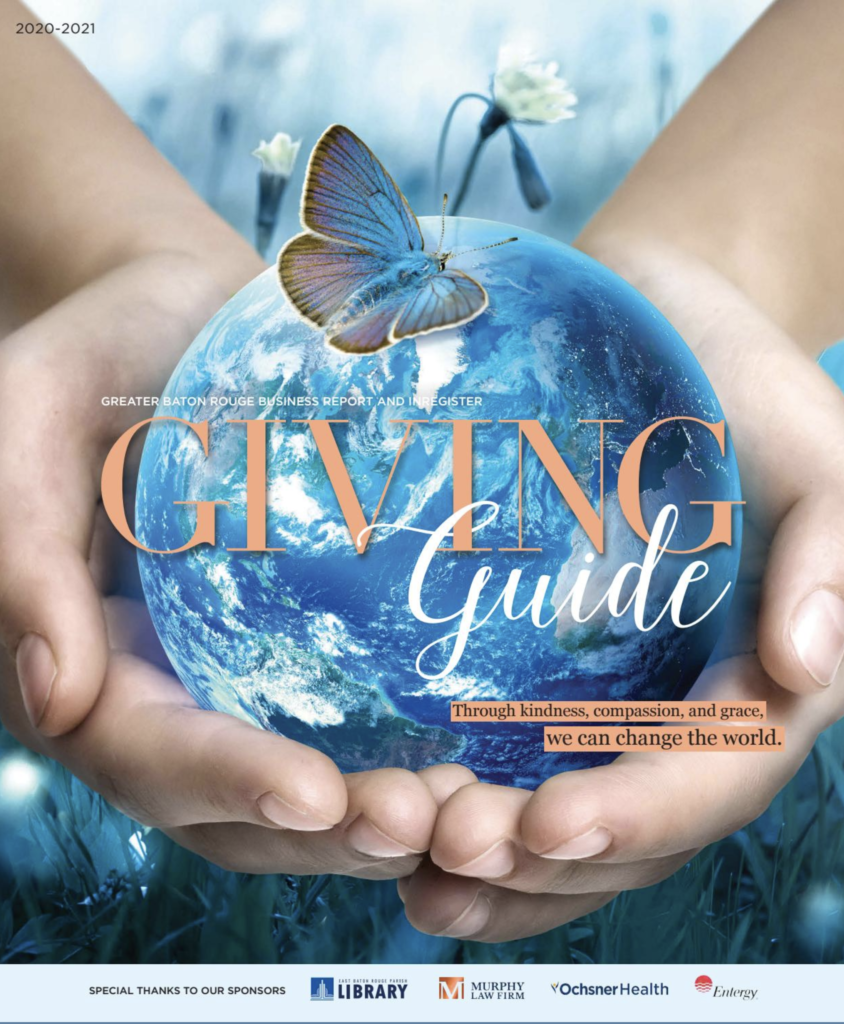 Thank you to all our partners who made the 2020 Giving Guide possible.
Checkout all of the nonprofits that we are highlighting by clicking here! 
See the full Giving Guide below!