We've all heard stories about turn-of-the-20th Century brands who no longer dominate the market because they failed to innovate. Sears. Kodak. Blockbuster. The list goes on.
Lamar President and CEO Sean Reilly leads a company that was founded in 1902. But unlike those mentioned, this company has in our time emerged as one of the most innovative marketing companies in the nation. 
Reilly will share his insights into transforming your business to accelerate growth in the 21st Century Business Forum at 11 a.m. Nov. 9. Registration is free; sign up here.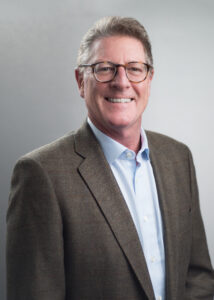 Once a family-owned Louisiana business, Lamar Advertising Company is now publicly traded, and has grown to one of the largest outdoor advertising companies in the world, with over 356,000 displays across the United States and Canada. When it comes to digital, it is ahead of its competitors, with the largest network of digital billboards in the United States. 
Reilly has served in various capacities at Lamar since 1989, then a family owned private business. He is a Harvard University and Harvard Law School graduate and began working on acquisitions and real estate for Lamar in 1989. He served as president of TLC Properties and became the COO of Lamar in 2001. In 2011 he was promoted to CEO. He currently serves as the Outdoor Advertising Association of America chairman of the board. 
Under Mr. Reilly's leadership, Lamar established the industry's first digital billboard network in 2001. Today, Lamar offers advertisers the largest network of digital billboards with over 4,000 displays in the U.S. In 2012, Lamar began producing three-dimensional billboard enhancements in-house for clients. In 2014, Mr. Reilly unlocked additional shareholder value by successfully converting Lamar to a real estate investment trust (REIT). 
The 21st Century Business Forum is presented by Baton Rouge Business Report and is sponsored by the East Baton Rouge Parish Library and Home Bank. Registration is free; sign up here.