'Business Report' planner – Louisiana Business Symposium features seminars on recruiting, IT … SMEGBR closes out series on professional development … Louisiana Clean Fuels hosts Odyssey Day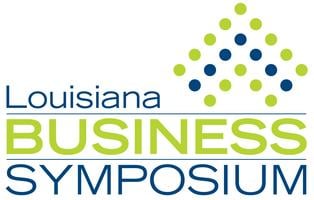 Wednesday: The Business Report 2014 Louisiana Business Symposium at the Crowne Plaza will feature four seminars that are free and open to the public. Topics include: recruiting and retaining talented employees, data replication and recovery, and utilizing telecom and IT as a cost-savings measure. The symposium also includes the Best Places to Work Awards breakfast and the Top 100 Luncheon.
Thursday: Sales and Marketing Executives of Greater Baton Rouge, in partnership with the Baton Rouge Lodging Association, concludes its three-part series on sales and professional development with leadership strategist Billy Arcement. The meeting will take place at Juban's, 3739 Perkins Road. Registration begins at 11 a.m., with the program and luncheon to start at 11:30 a.m. There is no charge for SME members; admission cost is $35 for guests.
Thursday: The Baton Rouge chapter of the Association of Information Technology Professionals will focus its monthly meeting on the topic of management in the IT field. The event will cover IT management training and development, career advancement, and employee development and team building. The meeting is scheduled to begin at 5:30 p.m. and run to 7 p.m. It will be held at On The Border, at 2552 CitiPlace Court. Light appetizers will be served. The event is free and open to the public.
Friday: Louisiana Clean Fuels hosts an Odyssey Day event at the Main Library, 7711 Goodwood Blvd., from 8 a.m. to 2 p.m. The event is a part of the National Alternative Fuel Vehicle Day Odyssey, a biennial event dedicated to promoting cleaner choices in transportation, presented by the National Alternative Fuels Training Consortium at West Virginia University.
Oct. 21: The Louisiana Association of Public Charter Schools hosts its annual conference and power breakfast from 8 a.m. to 1 p.m. at the Crowne Plaza, 4728 Constitution Ave. The future of education will be the topic of a panel discussion for the power breakfast, with the luncheon to feature a keynote by Tim King, who is the founder, CEO and president of Urban Prep Academies in Chicago. Tickets to the breakfast are $20, with luncheon tickets available starting at $30. Combination tickets and tables of 10 are also available.
Oct. 21: The Baton Rouge Area Chamber presents a Tech Tuesday networking event for the Capital Region technology community from 5:30 to 7:30 p.m. at the Main Library, 7711 Goodwood Blvd. The event is free.
Oct. 22 Baton Rouge-based Venyu, a data hosting and protection company, together with enfoPoint, will host a daylong summit on how to optimize a network for better performance, cost and reliability. Doug Marschke, an industry expert, will speak at the event. The day will be divided into two sections, a strategic overview in the morning followed by a hands-on component in the afternoon. The summit is scheduled to take place from 9 a.m. to 5 p.m. at Venyu's offices at 7337 Florida Blvd.
Oct. 23: The LSU Flores MBA Alumni Association, in conjunction with the LSU E. J. Ourso College of Business, hosts Louisiana Looking Up at the Business Education Complex on the LSU campus. The event will begin at 1:30 p.m., with a reception to follow from 4:30 to 5:30 p.m. Cost of admission is $100 for individuals, $50 for LSU Flores MBA Alumni Association members and $25 for LSU Flores MBA Program students.