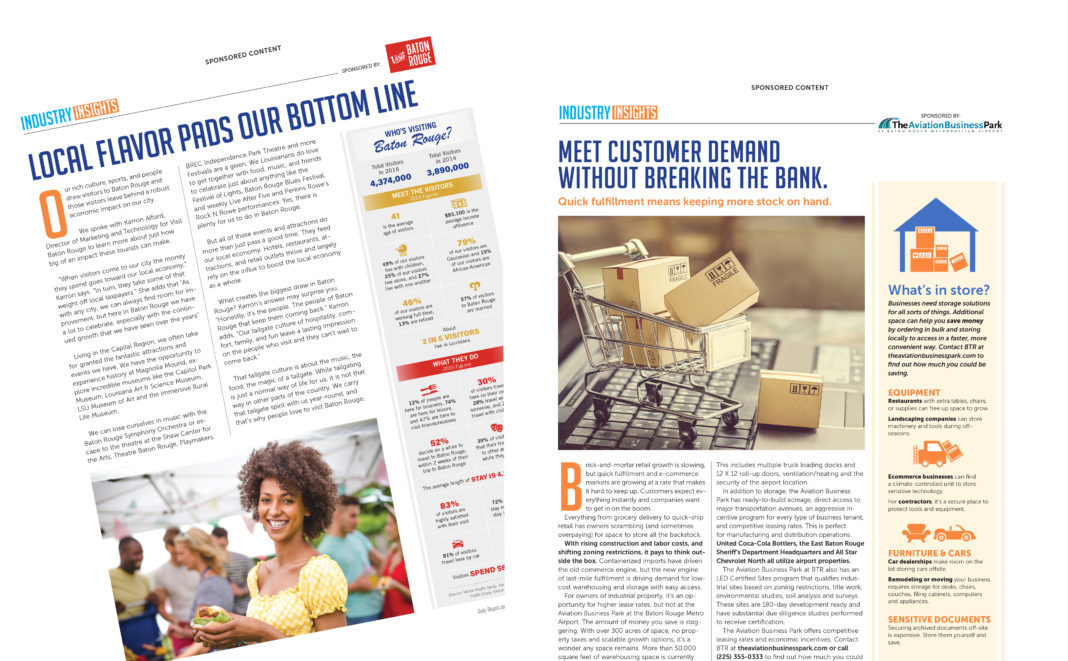 EVERY BUSINESS HAS A STORY TO TELL.
We can help you tell yours by crafting the right message and helping you harness a highly targeted niche market via our distribution channels that include print, email and social media. Our unsurpassed reach lets you reach potential customers, strategically and affordably.
CONNECTING THROUGH CONTENT: 3 REASONS TO MARKET WITH SPONSORED CONTENT
We consume sponsored content every day. It's everywhere. It's content that aims to be entertaining or useful while subtly improving a person's perception of the sponsoring brand. It's designed to look and feel like the content you would usually find from a publisher. You're giving readers informative content that they can benefit from.
Getting to know you
Sponsored content helps readers get to know the sponsor's brand from the angle of a trusted expert instead of an ad tooting their own horn. The goal of a piece might be to get you to look at a company in a new light rather than getting you to buy a specific product. For example, a clothing brand might run a piece on "five ways to be eco-friendly and stylish." After reading that post, you might be more likely to associate the brand with eco-friendly fashion or causes, even if you didn't before. It helps customers know who you are, about the services you provide, and how you can solve their problems.
Sharing is caring
As consumers, we can become ad blind, skimming past banners, or display ads without much notice. But when we come across an article with bite-sized useful advice or a fresh way for us to approach our business, health, style, or family, we are more engaged and likely want to pass it on. People are aware of sponsored content and they consume it, benefit from it, and share it. This is the digital version of traditional word of mouth advertising and it works.
Sincerity sells
Sponsored content provides value to your business. People want to learn about a product or service through engaging content. Since the sponsored content blends with the flow of other articles on the site, it doesn't come across as an advertisement or a sales tactic. This means your target audience are more likely to read your sponsored content. Repeatedly seeing your brand in different formats helps you build relationships with your customers and keep your business growing strong.
OUR PORTFOLIO OF RECENT WORK
Visit BR: What brings visitors to Baton Rouge?
Baton Rouge Metro Airport: Meet customer demand without breaking the bank.
Manda: Could boudin be the next bacon?
Horizon Retirement Plans: Be a 401(k) hero for your team.
To see more of our work, click here.
---
Business Report can help you craft your campaign. To schedule a creative consultation, contact Kerrie Richmond at [225] 421-8154 or via email at krichmond@businessreport.com.