Three years after leaving The Shaw Group, Jim Bernhard has created a private equity firm that could outgrow the company he sold for $3 billion

Jim Bernhard. Photography by Don Kadair
---
When Jim Bernhard stepped down as CEO of The Shaw Group in the wake of the company's 2013 acquisition by CB&I, many wondered what he was going to do. Some speculated he might dabble in politics. Others predicted he would delve into real estate.
Bernhard had something bigger in mind. Within just two months of packing up the executive suite in what was then Shaw Tower, Bernhard and a handful of his senior executives from Shaw had formed Bernhard Capital Partners, a private equity firm that promised to invest in companies that operate in the energy services industry.
The plans for BCP were still vague back then. Bernhard and his partners were all under a two-year non-compete agreement with CB&I, so they had to lay low for a while. Jeff Jenkins, a founding partner of BCP and the firm's second in command, says the partners knew the types of investments they wanted to pursue but hadn't mapped out anything specific.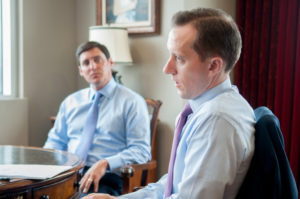 "All we knew was that we were going to work together and were going to set up an investment firm," he says. "We didn't know what it was going to be."
But they did know their investments would be thematic—focused on the midstream and downstream sectors of the energy industry. The companies BCP would build and buy would be those that would profit and grow because of the abundance of cheap natural gas.
Over the next few months, those plans would begin to gel. In October 2014, the firm's principals took to the road to begin fundraising. By the time the non-compete with CB&I had expired in early 2015, BCP was ready for business, announcing the creation of Epic Piping, a state-of-the art pipe fabrication company that would develop, among other things, a 268,000-square-foot facility on 70 acres in Livingston Parish. Over the next several months, announcements of more new companies would follow.
Earlier this spring, BCP successfully closed its initial equity fund, having raised more than $750 million in capital commitments from institutional investors around the world. In just 18 months, it has created four rapidly growing portfolio companies that, together, employ more than 15,000 workers throughout the U.S., Canada and Middle East.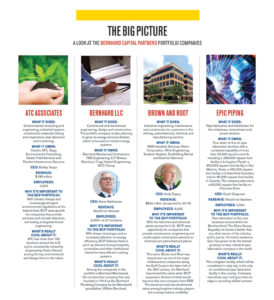 It is impressive by any standards but especially for a first-time fund. Already, the companies owned in whole or in part by BCP have 40% as many employees as The Shaw Group did when Bernhard left, and the firm has only spent about a quarter of the capital committed from institutional investors. There is plenty more to invest, and BCP-owned companies are making
acquisitions at the rate of about one per month on average.
The growth comes at a time of extreme uncertainty in the oil market. During BCP's 18-month fundraising period, oil fell to its lowest level in more than a decade. The market has shifted dramatically since Bernhard and his colleagues started sketching out their plans for BCP.
But Bernhard is undaunted. BCP's investment theme is based around the abundance of cheap natural gas. As long as that doesn't go anywhere, BCP's future is unlimited.
SHARED HISTORY
Some say BCP is out to build a better Shaw. Some even jokingly refer to the portfolio of BCP companies as Shaw 2.0. It's hard to resist the inevitable comparisons. With holdings in pipe fabrication, industrial maintenance and construction, and environmental services, BCP has amassed a family of companies that do what the various divisions of Shaw did. Running them are many of the same men—yes, they are all men—who ran Shaw with Bernhard.
Bernhard and his partners at BCP take issue with such comparisons. The Shaw Group was an operating company. BCP is an investment firm. Its portfolio companies—ATC, Brown and Root, Bernhard LLC and Epic Piping—do what Shaw did, it's true. But the ownership structure and the end game are entirely different.
"This is an investment platform," Jenkins says. "We go out and raise equity from institutional investors and invest that money in companies in the energy services spectrum. Then we bring in great management teams we have confidence in."
Some of those management teams are made up almost exclusively of former Shaw executives. Epic Piping's six top executives all came from Shaw, including David Chapman, Kent Shepherd and Remi Bonnecaze. So did Brown and Root's CEO Andy Dupuy and COO Fred McManus. In the BCP corporate structure itself are five Shaw alumni.
"It's a different pace here. It's not as hectic, maybe, as Shaw was. It's more thoughtful. We get to plan for the long-term. Besides, we all get a little more mellow as we get gray." —Jim Bernhard
Those personal connections and longtime bonds have gone a long way toward explaining BCP's early success. These guys have known each other and worked together for years. Their shared history enabled them to hit the ground running from day one.
"There is a familiarity with what a person's capability is," says Bonnecaze, Epic's chief operating officer. "We know what our roles are, and it does help in getting started quickly."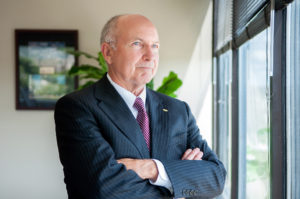 While the bonds between BCP's leadership and the management teams of both Epic and Brown and Root are close—Bernhard LLC and ATC are run by executives who have no connection to Shaw—those management teams are given free reign to run their companies as they see fit. BCP acts as an investor and as such sits on the boards of its portfolio companies. But it plays no role in day-to-day operations.
In the 10 months since Brown and Root opened its corporate headquarters in Citiplace on Corporate Boulevard, Dupuy and McManus can only recall a single time that Bernhard visited the offices.
"We talk to him, but he has hired us to run this business and keep it going," McManus says. "He is a resource when we have some ideas, but it is up to us to decide what to do."
Bernhard LLC CEO Steve Nathanson tells a similar story about the way things run at his company, which is located on United Plaza Boulevard and specializes in mechanical and commercial construction. Like Dupuy and McManus, he only calls on Bernhard for advice, not direction.
"He has been readily available, day or night, when I have had a question or needed a sounding board," he says.
A DIFFERENT PACE
Bernhard is clearly enjoying his new role. From his 10th floor offices atop II City Plaza downtown, he has a breathtaking view of the Baton Rouge skyline, the chronically gridlocked Mississippi River bridge and, in the distance, the chemical plants along the river that keep the regional economy humming and provide opportunities for the companies in which BCP has invested.
Bernhard likes the view. He likes to think, as he looks out at the bridge traffic, about ways he could help solve it. What kind of companies could he build or invest in to address infrastructure needs? What other opportunities out there haven't yet been identified?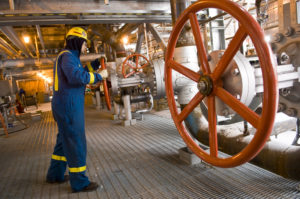 This, for Bernhard, was always the fun part of running Shaw—seeking out opportunities, figuring out how to grow the company, finding the deals and making them happen. He oversaw nearly 30 acquisitions between 1986 and 2012 while at the helm of Shaw. In a little over a year of chairing BCP he has already overseen more than a dozen. Some of the deals have come to BCP. More often, BCP has gone to them.
"We chat with a lot of people," Bernhard says. "We chat with people all day long."
The days are at least as long as they were at Shaw. The stakes are potentially higher. Private equity is a risky business, and a new firm cannot afford a misstep if it hopes to create subsequent funds down the line.
Bernhard knows this. Yet he seems more mellow than the man who was known for running Shaw with an iron fist. He much prefers taking the big picture view and making deals happen than tending to quarterly reports and earnings calls.
"It's a different pace here," says Bernhard, now 61. "It's not as hectic, maybe, as Shaw was. It's more thoughtful. We get to plan for the long-term. Besides, we all get a little more mellow as we get gray."
While the tempo at BCP may be different than that of Shaw, it's far from laid back. The firm is moving aggressively to grow its portfolio companies, each of which has a distinct area of specialty and operates independently of the others.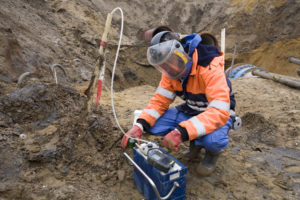 Lafayette-based ATC is focused on environmental engineering and consulting, industrial hygiene and environmental testing. With climate change and increasingly stringent environmental regulations at the federal level, BCP sees growth for companies that provide services such as leak detection, soil testing and geotechnical engineering.
Bernhard LLC specializes in commercial and mechanical engineering, design and construction. The portfolio company is also planning to grow its energy services division, which is focused on district energy systems. With cheap natural gas and an increased attention on energy efficiency, BCP believes there is pent-up demand among hospitals, universities and other institutional clients for more efficient cooling systems.
Brown and Root specializes in industrial maintenance, construction and engineering. With the expansion of refineries and chemical plants across the U.S., BCP sees opportunity for companies that provide maintenance, engineering and small capital construction services to chemical and petrochemical plants.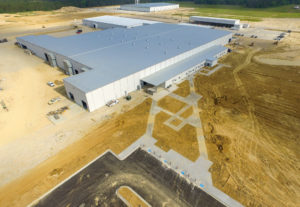 And then there's Epic Piping, which, at just 15 months old, is already the fastest-growing pipe fabrication company in the world, with the capacity to produce as many as 20,000 spools per month. It has five facilities around the world, including a recently acquired 400,000-square-foot facility in Abu Dhabi, a 300,000-square-foot facility in San Marcos, Texas, and a 268,000-square-foot facility in Livingston Parish. When the local facility opens in July, it will be the only air-conditioned pipe fabrication facility of its kind in the U.S.
Though the portfolio companies share common ownership and will engage in business with one another, they're not required to do so. Nor do they share back office functions or collaborate, per se, on deals.
"We would hope they would work together," Bernhard says. "But that's not the investment thesis. They are independent companies."
ON THE ROAD
When BCP first announced its formation in early 2013, the firm said it planned to raise $2 billion. Bernhard now says BCP hopes to eventually raise more than that—maybe $3 billion. That would happen over several funds and several years, however. So far, the initial fund, which closed in April, raised more than $750 million.
That's impressive for any first-time fund, anywhere. It's almost unheard of along the Gulf Coast. It's unprecedented in Louisiana, where there has never been a private equity fund even close to that size.
While the largest energy-focused funds that closed in 2015 raised much more than did BCP's fund—EnCap Energy raised $6.5 billion, Blackstone Energy Partners raised $4.5 billion and NGP Energy Capital Management raised $5.3 billion—BCP ranks very respectively as a "medium sized fund" according to William Clarke, a spokesman for London-based Preqin, which tracks private equity funds worldwide. Those in the private equities market are taking notice.
"As a first-time fund you would never target that much and expect to raise it," says Chris Witkowski, editor of the New York-based financial publication Buyouts Magazine and its PE Hub Network website. "You might go for $100 million; $200 million, maybe. $750 million is a lofty target, and they were able to hit it. That is impressive."
"We're very proud of the investor base. People would be impressed if they knew." —Jim Bernhard
Raising private equity funds isn't easy, and Jenkins concedes it was tougher than they had anticipated. The so-called road show—where the firm's principals try to sell institutional investors on their fund—is a high-pressure pitch competition where the credibility of the speaker matters as much as their plans.
"All the investors have to go on is the reputation of the guy who's talking," says Peter Ricchiuti, a professor of practice in equity research at Tulane University's AB Freeman School of Business. "That personality and that team is all you have. It's a funny way to make money, but then private equity isn't for the weak at heart."
In the case of BCP, Bernhard's reputation from Shaw and that company's track record of successful acquisitions played a significant role in winning over investors, Jenkins believes. The firm's thematic investment strategy also made sense to investors, even after oil prices began to fall and many became nervous about the energy sector.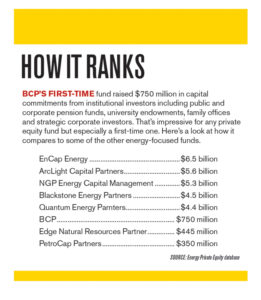 In his road show speech, Jenkins always came back to a central theme focused on the abundance of cheap natural gas and the many opportunities it has created.
"Having an abundance of that product, what we realized is you have to do something with it—you have to refine it, you have to transport it. It's not going anywhere, and that will create a lot of new opportunities," he says. "That was our theme from day one."
It didn't hurt that BCP shrewdly brought in some top-flight talent from the international investment community. Just as they recruited their former colleagues from Shaw to run BCP's portfolio companies, they hired seasoned professionals with private equity and investment banking experience to add credibility to the nascent firm. Mark Spender was managing director at Credit Suisse in Chicago before joining BCP as a managing director. Operating partner Foster Duncan had headed an affiliate of the prestigious Kohlberg, Kravis, Roberts & Co. in New York.
The combination of experience on the ground in the Gulf Coast region, Bernhard's track record at Shaw, BCP's dossier of polished professionals, and the firm's investment theme resonated with investors, which includes public and corporate pension funds, university endowments, family offices, strategic corporate investors and industry executives.
"We're very proud of the investor base," Bernhard says. "People would be impressed if they knew."
UNDERSTANDING THE INDUSTRY
As Bernhard's connections and experience have been critical in putting together the pieces of BCP, they have also been key in helping the firm identify opportunities and grow the portfolio companies. Bernhard is proud of these relationships, borne out over four decades in the industry.
"The investors on Wall Street don't see what we see first," he says. "We know the owners or the management teams of hundreds of companies, and we have relationships with Exxon or with a scaffolding company or a paint company. That is how we were able to buy 12 companies that never cross other peoples' desks."
"Brown and Root was the working man's company. They were the big developer of infrastructure in Louisiana, period. I knew when you walked into a plant and said, 'I'm Brown and Root,' they'd say, 'Sit down.'" —Jim Bernhard
The acquisition of Lafayette-based Cardno ATC, the nucleus around which the portfolio company ATC is based, is a case in point. Bernhard had long had his eye on the company and was familiar with its work in the fields of environmental engineering and testing. Last summer, he reached out to CEO Bobby Toups through a mutual colleague—a former Shaw Group employee who had left the company after the CB&I acquisition to work as the head of security at Cardno ATC.
Two weeks later, Toups found himself at lunch with Bernhard and Jenkins at the Blue Dog Café in Lafayette. Toups, a no-nonsense engineer with a thick Cajun accent and more than 30 years experience in the field, immediately felt a kinship with Bernhard.
"Sitting across the table from Jim was like sitting across the table from me," he says. "No bullshit. Straight talk. Take out a napkin, figure out where you are and go from there. I had no reservations about selling whatsoever."
By November the deal had closed. In the seven months since, ATC has gone on to acquire three other companies: Sage Environmental Consulting, Dexter Field Services, and Perolex Infrastructure Services, broadening its array of services and geographic reach.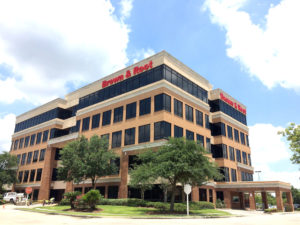 Bernhard's knowledge of the industry and his instinctive understanding of the regional market has been instrumental in other ways, too. In what is, arguably, one of the shrewdest moves BCP has made, the firm acquired the rights to the Brown and Root name from KBR when it created the company last year by acquiring and combining a division of KBR with Wink Engineering.
Brown and Root was one of the biggest industrial construction firms along the Gulf Coast in the middle years of the 20th century. It built the Causeway and some of the first offshore platforms in the Gulf of Mexico. Everybody in the industry, it seems, either started out at Brown and Root or knew someone who did, or had a relative or a friend who worked there.
Bernhard recognized the value in the name, where others didn't. He knew it would convey instant credibility. It is what sets BCP apart, he says.
"Brown and Root was the working man's company," he says. "They were the big developer of infrastructure in Louisiana, period. I knew when you walked into a plant and said, 'I'm Brown and Root,' they'd say, 'Sit down.'"
VOLATILE MARKETS
When BCP was formed in 2013, oil was trading at around $100 per barrel. By the time the firm started fundraising in fall 2014, prices had begun their precipitous decline. Throughout BCP's fundraising period, they continued to fall.
Today, some 70% of companies in the exploration and production side of the business have laid off employees.
For a firm that invests in energy services, the timing is not ideal.
BCP's investment theme is based around the abundance of cheap natural gas. As long as that doesn't go anywhere, BCP's future is unlimited.
"He's trying to rebuild this in a tough market," says David Dismukes, director of LSU's Center for Energy Studies. "He has premised a lot of this on industrial maintenance, construction and development. … Now we're in a period of contraction. How is that going to impact his plans or limit the scale of them?"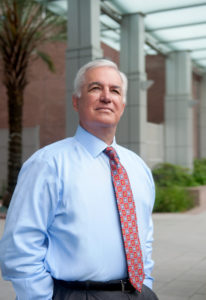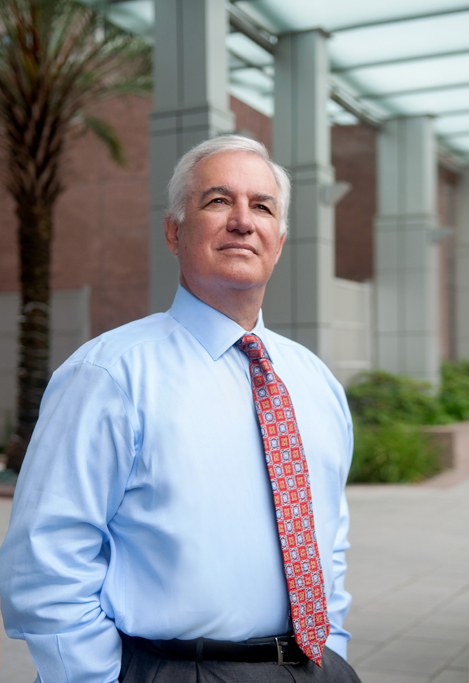 Bernhard says he was prepared for the downturn and that BCP's model anticipated the low prices. That's why the firm invests in companies that do well when both oil and gas prices are low—maintenance companies, like Brown and Root, which keep refineries humming regardless of oil prices; or energy services companies, like Bernhard LLC, which will develop more energy efficient cooling
systems for institutions.
"We haven't purchased any oilfield service companies," Bernhard says. "I'm not saying we're not going to invest in the oilfield services, but we thought it was a little frothy right now so we chose to invest in other areas at the beginning."
If BCP's investment strategy is right and the growth continues at the current pace, the return for investors could be huge. But it's unclear today how those returns will be realized. In private equity there are really only a few ways to make money for your investors—by selling the assets in your portfolio,
recapitalizing them or taking them public.
BCP isn't prepared to talk about its exit strategy for any or all of its portfolio companies. Jenkins will say only that there are many different options.
"It's easy to say this is the way it always happens," he says. "But in reality the sky is the limit."
Besides, it's too early to talk about cashing out. BCP is just getting started.