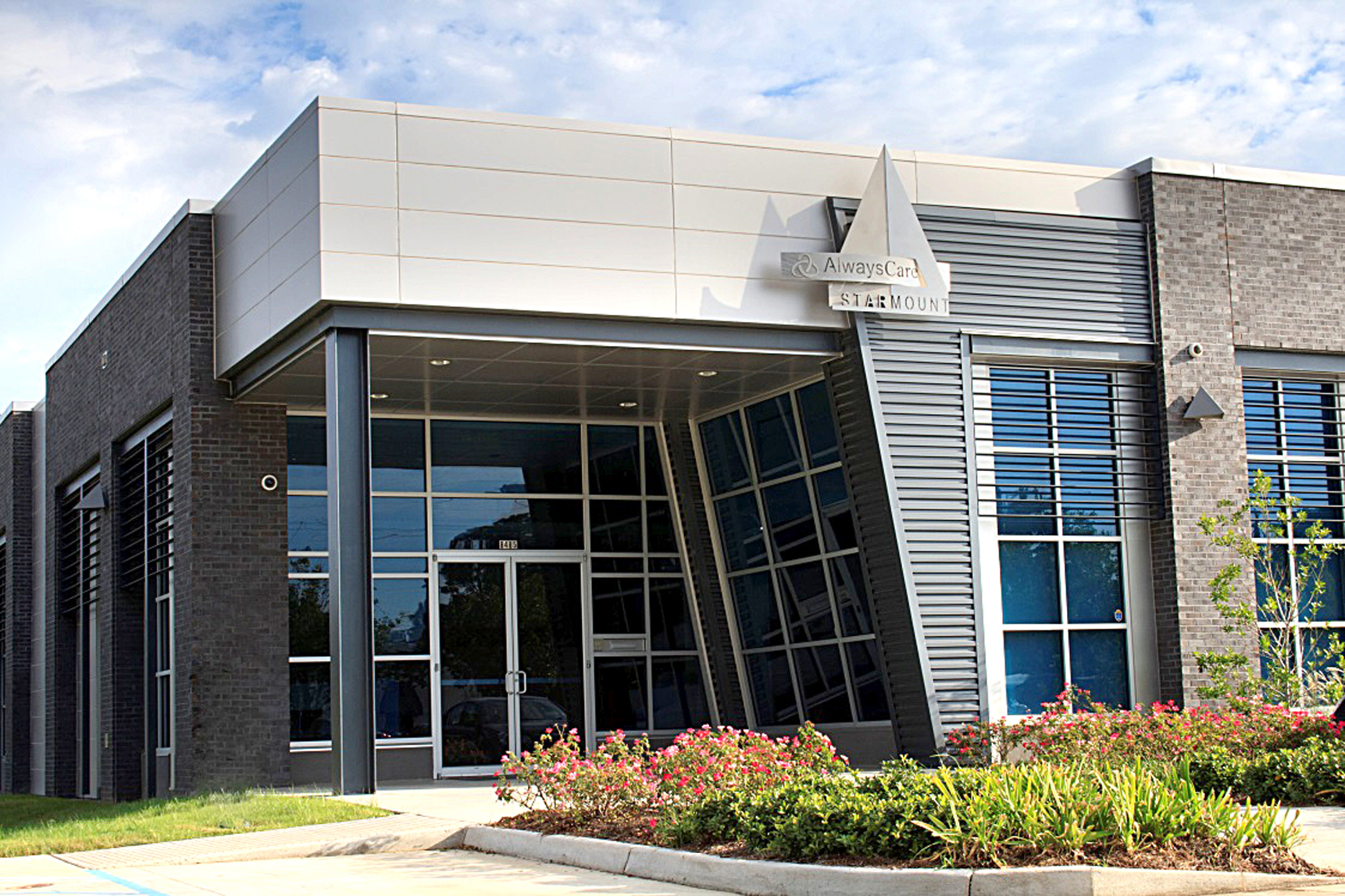 Tennessee-based insurance firm Unum says it is committed to making the Starmount office in Baton Rouge the hub of its dental and vision care divisions.
---
When the Sternberg family announced in February they'd reached an agreement to sell their nearly 25-year-old insurance company—Starmount Life Insurance Co./AlwaysCare Benefits—to the publicly traded, Tennessee-based insurance company Unum, it took many in the Baton Rouge business community by surprise.
Just nine months earlier, company founder Hans Sternberg had named son Erich as CEO and daughter Deborah as president—a move that was seen at the time as the first step in a leadership transition. No mention was made then of a possible sale or of the family's interest in shopping their company around.
But the deal—which closed Aug. 1, when Unum acquired Starmount's parent company, H&J Capital, for $127 million—makes sense for a couple of reasons.
From Unum's perspective, the acquisition of Starmount gives the insurance giant, which had $8 billion in premium income in 2015 and 33 million covered lives, a foothold in two areas where it was weak—dental and vision care. Those are the areas in which Starmount has specialized.
"Unum has a number one or number two position in disability, group life and voluntary benefits nationwide," says Unum President and CEO Mike Simonds. "We thought we needed to bring dental and vision into that because then we have all the major insurance products covered outside retirement."
From the Sternbergs' perspective, the deal was a way to grow their brand at a time when the insurance industry is rapidly changing and regional players like Starmount are being squeezed by industry consolidation and regulations like the Affordable Care Act.
"The world is changing, and our distribution across the country is changing rapidly," says Erich Sternberg. "There has been a tremendous amount of consolidation, and we were relatively small and didn't have a lot of scale. We knew we could take this company to the $1 billion level, but the market was working against us in some respects and we needed a partner to help us get the business there."
To be clear, Unum isn't a partner. It's now Starmount's owner. But the company is keeping the Starmount brand name with existing customers. It's also keeping Starmount's offices on Goodwood Boulevard, which will become the hub of Unum's dental and vision care divisions.
Erich and Deborah Sternberg are staying on as CEO and president, respectively, and for now both say their roles are relatively unchanged. The company's roughly 230 employees also will remain with the company, which Unum hopes to grow.
"Our plan is to move Starmount from $180 million in revenues to $500 million over the next five years," Simonds says. "So that would mean doubling our employee base over the next five years, hopefully with as many employees as we can find from this region."
In January, Unum will begin rolling out the dental and vision care products to its customers nationwide. Simonds says he believes there is tremendous growth potential for both lines. A lot of that growth, at least initially, should come from the 100,000 existing Unum clients, mostly midsized and large employers across the U.S.
"We can achieve our growth by cross selling and integrating our services," he says. "There are obvious advantages for the clients—they won't be dealing with separate bills, they can make changes to their benefits plans all at once, and there is a lot of evidence that good oral health leads to good overall health—so there are a lot of reasons this would be attractive to employers."
Unum also does business under the Colonial Life brand. The company plans to roll out its new product line to those customers in January 2018, using much the same approach.
In the meantime, the Unum and Starmount staffs are working through the transition and getting to know one another.
"At the senior executive level there's been a lot of learning and meeting new people from Unum," Deborah Sternberg says. "It's been a great cultural fit. We have the same mindset."
Both Erich and Deborah Sternberg say they have a lot of autonomy under Unum's ownership, and have been given the latitude to operate much as they were before the sale.
Looking forward, they say they plan to stay with the company and help achieve the growth that has been part of the long-term goal.
"Unum is in every major market in the U.S., but they don't have any meaningful experience in dental and no experience in vision," Erich Sternberg says. "They're relying on us to deliver that expertise, and help them grow across the board and across the country."
RELATED