Tax credit denials, cost overruns delay Wampold's plans for Chase South Tower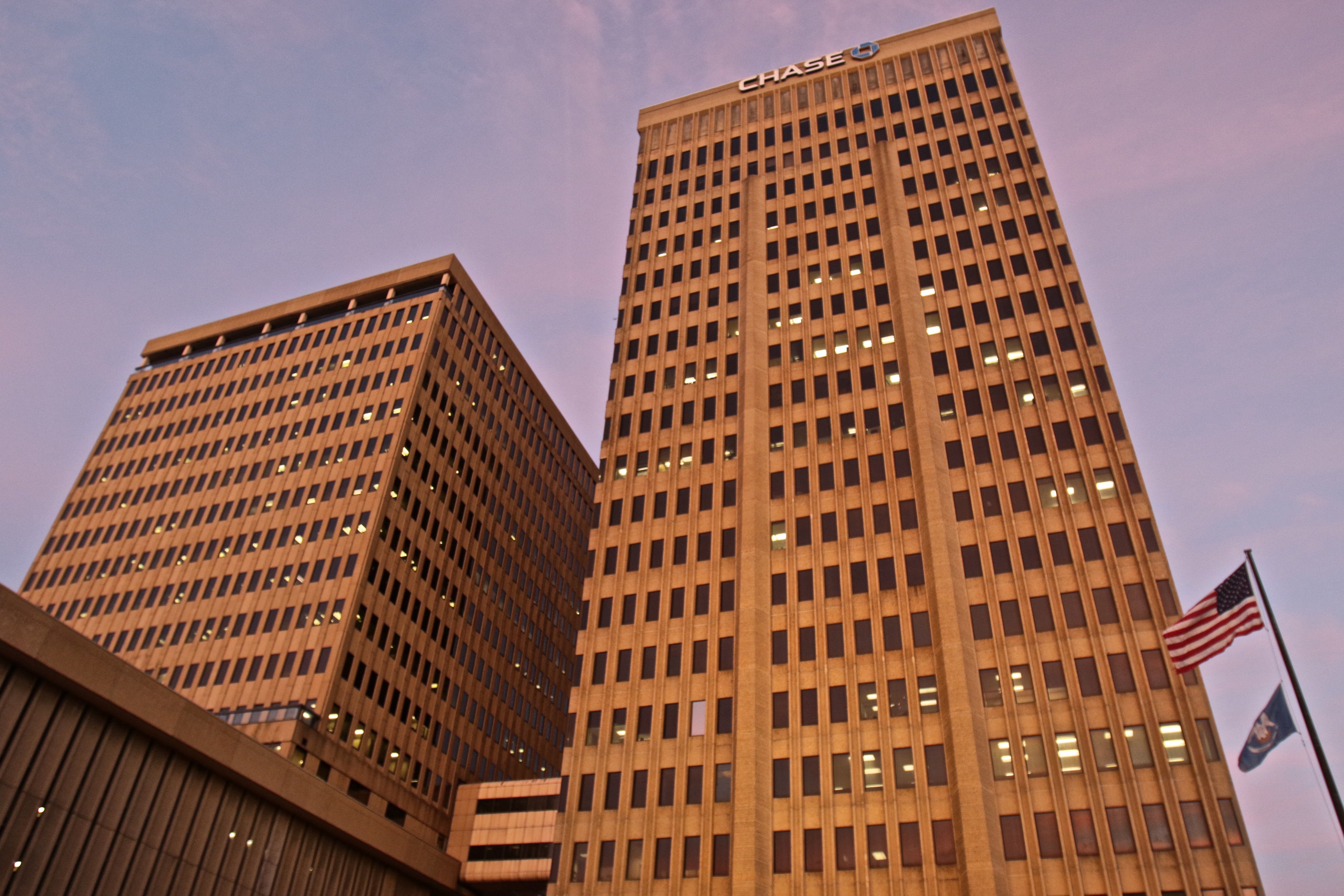 Mike Wampold's plans for redeveloping the Chase South Tower into a mixed-use high-rise is taking much longer to come together than originally planned.
Wampold acquired the downtown office tower in February 2018 for an undisclosed price and had hoped the first 75 high-end apartments would be completed and leased by now.
But the developer has hit a couple of snags. For one, the project—which Wampold estimates will cost around $75 million, including the price of the building—came in about 10% over budget.
On top of that, he was denied federal historic building tax credits, which are key to historic renovation projects by enabling a developer to recoup 20% on eligible expenditures.
Wampold is also seeking state historic tax credits, which shave an additional 20% off the cost of a historic renovation project.  
"It's a very upscale development and we're taking a 54-year-old building and bringing it into the 21st century," he says. "So we're trying to find a balance between what the historical people are wanting us to leave intact and what we want to do."
Wampold says the State Historic Preservation Office also denied his application at first for the state tax credits but that the office is working with him and its concerns have been resolved.
On the federal side, he is optimistic he will be able to come to an agreement with federal officials but says with federal bureaucrats working remotely because of COVID it takes longer to get applications processed.
COVID-19 is also among the factors that have increased the cost of the planned renovation, which calls for ultimately developing 150 residential units on the top 10 floors of the 330,000-square-foot building, renovating existing office space and adding new retail space.
But the recent hurricanes along the Gulf Coast have also driven up the cost of labor and materials.
Wampold's plans for the iconic building come as two of its largest tenants approach the end of their long-term leases. Both Albemarle and Chase's leases are up in 2021.
Albemarle, which relocated its corporate headquarters to North Carolina four years ago, has pretty much vacated all of its space in the building with the exception of a few offices.
Chase Bank, on the other hand, occupies nearly 80% of the building and its lease is up in the third quarter of 2021.
"We're talking to them about having a smaller footprint in the building but still keeping a presence there," he says.
Despite the challenges, Wampold remains bullish on downtown and on what he believes will be long-term demand for high-end residential space.
And what about all those predictions that the COVID-19 pandemic will cause employers to rethink their needs for space and their willingness to lease big offices?
"Who is going to bet the future on the current state of COVID? Nobody," Wampold says. "This thing is changing so fast, no one knows what the future will look like. How things come back to normal, what that is going to look like, I don't know. But we're betting people will need class A office space. I'm banking on it. I'm putting tens of millions of dollars into it."