The secret to the success of Stonehenge Capital
DIFFERENCE MAKERS: Tom Adamek, left, and Gordon "Skeet" Leblanc have grown Stonehenge Capital over the past 20 years into a nationally renowned expert in tax credit programs. (Photo by Brian Baiamonte)
---
In the fall of 2016, developers in Birmingham, Alabama, completed a $70 million renovation of the Pizitz Building, a historic department store in the heart of downtown that had been vacant and blighted for nearly 30 years.
The overhaul transformed the nearly century-old building into a mixed-use complex with apartments, offices, retail space and a first-floor food hall that promised to revitalize the surrounding neighborhood.
Though the development team that took on the ambitious project had deep pockets and plenty of experience, the overhaul of the 250,000-square-foot Pizitz could not have happened with financing from conventional lenders alone. It was just too costly and risky.
Which is where Baton Rouge-based Stonehenge Capital stepped in. The financial services firm helped finance the project using a couple of government incentives—the federal New Markets Tax Credit (NMTC) program, and federal and state historic building tax credits—that enabled the developer to get the cash it needed up front on favorable terms.
"This building was vacant and an eyesore in downtown Birmingham for 30 years," says Gordon "Skeet" Leblanc, a managing director and founding partner at Stonehenge. "Now, it's come back and has helped the entire neighborhood. It's sort of a perfect example of what we do."
That a Baton Rouge firm would be making significant development projects possible in markets outside Louisiana might surprise some. But that's what Stonehenge Capital does. Since its founding nearly 20 years ago, it has evolved from a traditional private equity and venture capital firm—though it still does plenty of that, too—into a nationally renowned expert in tax credit programs, which it uses to invest in everything from job-creating plant expansions in low-income communities to historic renovations of blighted structures like the Pizitz.
In the years since, it has helped finance hundreds of projects around the U.S. and now manages more than $3 billion worth of investments across its three business lines—community development, which is made possible primarily through the NMTC program; tax credit services, which deals with historic building, renewable energy and entertainment industry  tax credits; and traditional private equity and venture capital.
Though each of the three divisions is distinct, they all share the same investment philosophy, which is key to understanding Stonehenge Capital's success: a focus on impact investing in underserved areas that provides a social good while also providing a good return.
"We say we operate at the nexus of finance and community development," Stonehenge Capital President and founder Tom Adamek says. "Everything we do, whether it's historic tax credits, rehabbing historic buildings or new markets, there is always going to be that combination of community development and structured finance."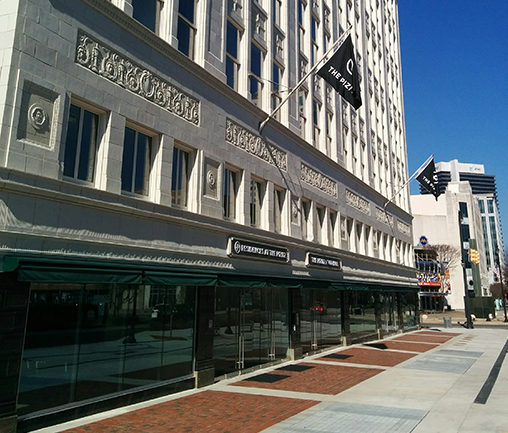 ---
Making an impact
The original goals for Stonehenge weren't quite so lofty, and the term "impact investing" didn't even exist when Adamek founded the firm in 1999. The idea back then was to do traditional private equity and venture capital financing for mid-cap companies, which is what Adamek was doing for Bank One's merchant banking division in Baton Rouge, when First Chicago Bank acquired the Ohio-based institution.
First Chicago already had its own merchant banking arm so it spun off the Bank One group, entering into a five-year management agreement with Adamek and his original partners, which included Leblanc, David Weber, John Whitten and Mike Kirby.
"We had quarterly management fees coming in and we had a five-year runway to figure out what we were going to do in case they didn't renew," Adamek says.
As it turns out, the bank would end up renewing the deal for 17 years, and Stonehenge's growth capital division—which makes venture capital, equity and mezzanine debt investments of typically between $1 million and $5 million—would nearly double in size. Today, it has raised more than $700 million, which it has invested in dozens of portfolio companies primarily focused in the technology, manufacturing and health care sectors.
Had Stonehenge remained focused simply on providing conventional growth capital, it might not have grown into the diversified, successful operation it is today. But just a few years after its founding, the firm diversified into the sphere of community development, thanks to the then-new NMTC federal program, which was created by President Bill Clinton to encourage private investment in low-income areas underserved by conventional markets.
Under the program, certified community development entities (CDEs)—which Stonehenge would become—apply to the U.S. Treasury Department to receive tax credit authority. Those CDEs then sell the credits to investors and use the funds to make debt or equity investments in projects located in qualified, low-income communities.
Stonehenge was less than three years old when the program was created. Adamek and his partners were young and entrepreneurial. They sensed an opportunity to take advantage of the new program and were well positioned to do so: The portfolio they had inherited from Bank One was heavy with the kind of community impact projects in low-income neighborhoods the feds were looking to help finance.
"That first year they said you would be graded on was what you had done in low income communities," Adamek says. "We looked at our portfolio and over half of it was in low-income so we knew we would score well."
Stonehenge did score well, applying in 2003 and initially receiving $127.5 million in tax credits. The firm has gone on to receive allocations of credits almost every year since, including the past 11 years in a row. It's an impressive track record, especially considering only about 25% of the hundreds of entities that apply every year for an allocation get one.
The East Baton Rouge Redevelopment Authority is one of those also rans. After scoring an initial round of credits in 2011, it was denied them every year thereafter, which killed several projects the RDA had planned. How has Stonehenge been so successful when an organization like the RDA has not?
In short, Stonehenge has hit upon a formula that fits with what the feds are looking for and has honed it to a science. For starters, it invests in projects located in severely economically distressed areas with 1.2 times the average poverty rate and 80% of median income.
It also concentrates on awarding its allocations to businesses that are minority owned. The firm works closely with the National Urban League and other nonprofit and nongovernmental organizations that specifically help minority and women-owned businesses. From those groups, it gets referrals about good projects that have secured most of their financing from conventional sources but need that extra 25% to make the deal happen.
Stonehenge is a non-real estate community development entity, which means it can't invest in any speculative real estate or housing projects, only expansion projects.
Second, Stonehenge is sensitive to the federal government's emphasis on investing in rural and geographically underserved areas, and it recognizes that the focus of the feds changes over time. In the mid-2000s, a lot of NMTC money went to south Louisiana, which was rebuilding after Hurricane Katrina. Now, the program is concentrated on rural areas so when Stonehenge applies for its annual allocation, it includes mostly projects in rural and geographically underserved areas.
In 2017, for instance, Stonehenge invested $10 million in a family-owned sausage-making plant in rural Tennessee that enabled the facility to expand and immediately create more than 200 new jobs, with the promise of some 300 more over the next five years. The expansion was a much-needed shot in the arm for the economically distressed community of 10,000.
"We fill a financing gap in these projects that cannot get 100% financing in low income communities," Adamek explains. "It is true impact investing and for us impact investing generates a good return and social return."
Finally, Stonehenge prioritizes projects that will create a lot of jobs in areas that need them. When it applies for its annual allocation of credits, it already has a carefully vetted list of projects that promise a strong ROI and a specific number of new jobs in communities that need them.
"The pillars have been job creation, impact on minority population or owner occupied real estate," says L'Quentus Thomas, who heads Stonehenge's community development division. "We really want to do something that is growth oriented— and it is hard to deny job creation at the end of the day. If you are creating work opportunities in low income areas, we think that is an important fundamental."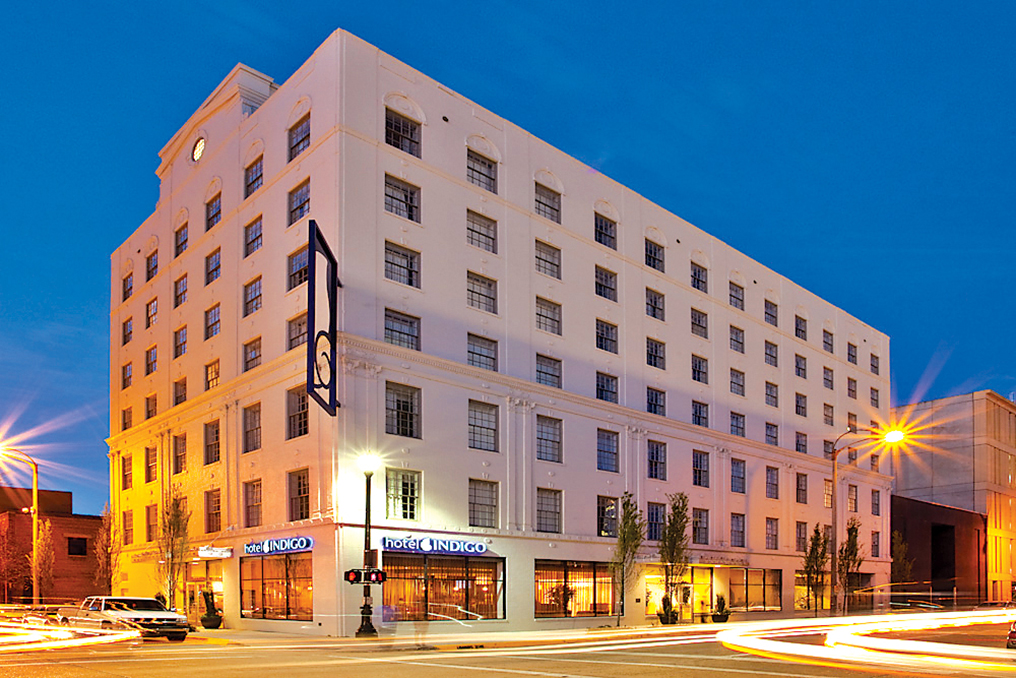 ---
Investment interest
Stonehenge has brought that same expertise to its tax credit services division, which has an equally impressive portfolio and can count some 190 projects representing some $5 billion in total development that it has made possible over the past two decades.
Like the NMTC program, Stonehenge moved into tax credit services fairly early on in the firm's history, and it participates in several different types of tax credit programs, including those designed to incentivize historic building rehabilitation, renewable energy, film and entertainment and brownfield remediation, among others.
Stonehenge does not merely broker such tax credits, as do some firms and attorneys. Rather, it invests in projects directly, taking an ownership stake in them for at least five years.
"We put capital into the project during construction and we end up with credits, which we put on our balance sheet and finance ourselves," Leblanc says. "Then, once we get those credits we place them with individuals or companies."
Though the firm deals with several types of tax credits, most of its business has been with state and federal historic building credits. Among the local projects financed by Stonehenge have been the Hotel Indigo and 440 on Third. It has also done dozens of signature projects in New Orleans, including the iconic Hibernia Bank Building, Saenger Theater and Roosevelt Hotel.
More recently, Stonehenge invested in the $20 million renovation of the historic Houma Elementary school building, which had sat vacant and abandoned on the edge of Houma's downtown for years. The renovation transformed the 1930s-era building and its one-acre campus into a 103-unit senior living complex with a mixture of market-rate and affordable units, and a series of sidewalks, greenspace and recreational amenities.
"It's a wonderful project in a beautiful old building," Leblanc says. "And it provides elderly housing in an area where it is needed."
As it continues its evolution, Stonehenge has recently moved into the renewable energy sphere. In 2012, the firm's six managing directors created a separate company—Heelstone Energy—which develops and produces solar power. Though the firm is separate from Stonehenge and has its operations office in North Carolina, it shares back office functions with Stonehenge in Baton Rouge, where its leadership is based.
Heelstone came about because of Stonehenge's expertise in renewable energy tax credits. The firm saw an opportunity, as it did 20 years ago when the NMTC program was created, and took advantage of it. What kind of other opportunities will present themselves in the future? Whatever they are, Stonehenge is open to the possibilities.
"We've been creative and entrepreneurial over the years," Leblanc says. "That is what has enabled us to evolve, and that's what we hope to continue doing."