#BRtoo: Baton Rouge business scrambling to understand sexual harassment laws and policies
(Photo by Collin Richie)

"I haven't seen a downturn in my business in the last 26 years. If anything, I've seen an uptick as more people speak out."

—JILL CRAFT, Baton Rouge plantiff's attorney
Movie mogul Harvey Weinstein—ousted by his production company. Prominent journalists Matt Lauer and Charlie Rose—dethroned by their networks. Louisiana celebrity chef John Besh—stepped down from his restaurant empire.
Careers of powerful men are crumbling amid the firestorm of sexual harassment allegations brought to light by women who Time magazine dubbed, "The Silence Breakers." The movement has blown the lid off covert cultures of harassment that have persisted within the workplace. Louisiana is no exception, says Baton Rouge attorney Jill Craft, who specializes in sexual harassment cases from the plaintiff perspective. 
"I haven't seen a downturn in my business in the last 26 years," Craft says. "If anything, I've seen an uptick as more people speak out."
The breakneck pace at which allegations are unfolding has businesses scrambling to prevent the next scandal from erupting within their own offices. And that's a good thing, legal professionals say, because it's prompting employers to rethink policies, making sure they're in line with the law and designed to prevent sexual harassment.
"This has been a good wake-up call for employers," says Scott Huffstetler, a labor and employment attorney at Kean Miller in Baton Rouge.
One thing employers should not do, Craft says, is sit back and wait for complaints. Proactive awareness and prevention are key, and it appears employers are taking heed. Local business executives have been reaching out to their lawyers with concerns, asking for advice and policy reviews following the barrage of sexual harassment reports in the media.
"I can't count the number of calls I've gotten from clients," says Fred Preis, a partner at Breazeale, Sachse & Wilson who represents management in labor law.
This day of reckoning has been a long time coming. Even today, while many businesses have policies against harassment, they often aren't as strong as they should be in terms of procedures for reporting and investigating claims, especially in smaller companies without a human resources department.
Moreover, at the heart of the problem is the confusion surrounding what qualifies as sexual harassment. Even the legal definition leaves room for interpretation. Unless the conduct is explicit, it's not always clear what crosses the line and what doesn't. 
"Many times the conduct occurs without witnesses," says Vicki Crochet, a labor and employment attorney at Taylor Porter. "Is it unwelcome conduct? Is it mutual? What's enough to be classified as sexual harassment? One off-color comment is not enough, but one bad act could be."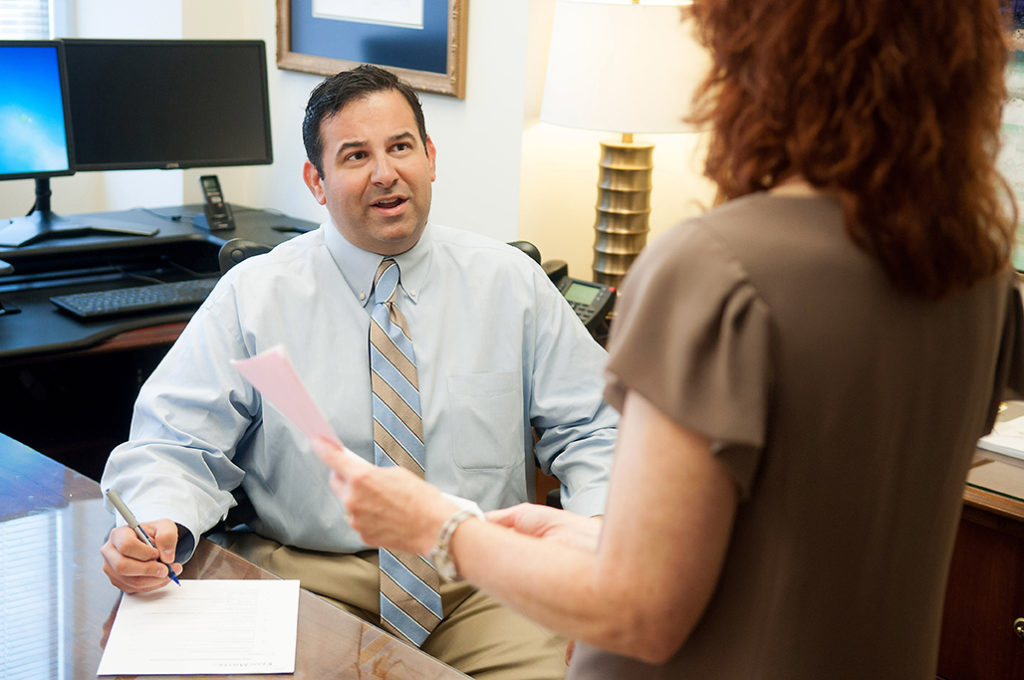 (Photo by Don Kadair)

"This has been a good wake-up call for employers."

SCOTT HUFFSTETLER, labor and employment attorney, Kean Miller in Baton Rouge
What the law says 
Sexual harassment is a form of illegal discrimination under Title VII of the Civil Rights Act, which applies to organizations with 15 or more employees. The legal definition outlines two types: Quid pro quo, which is basically a promise or threat for sexual favors in return for something, and hostile-environment harassment, which is when behavior—such as inappropriate comments or touching—creates a hostile work environment.  
But to legally qualify, the behavior must be so severe or pervasive that it interferes with work, Preis says. Quid pro quo situations often easily meet that threshold, while hostile environment claims are trickier.
"Quid pro quo is more legally actionable," says Jeremy Beus, an LSU management professor. "That's going to get you fired. Hostile-environment harassment is less overt and could be unintentional, like an off-color joke that makes others uncomfortable. If it really interferes with work, it could be legally actionable."
The accused can be a supervisor, a co-worker or someone outside of the organization such as a client. Most of the time, Preis says, it's between supervisors and subordinates. In his experience, about a third start out as a consensual relationship. But every complaint must be taken seriously.
"Ninety-eight percent of the time when someone makes a complaint, something happened," Preis says. "We don't care if it meets the legal requirement. We investigate it."
In the case of one inappropriate comment, that's not sexual harassment but should still elicit a warning. Even when it's unintentional, employers may want to step in, says Jerry Stovall, an attorney with Breazeale, Sachse & Wilson who is also the legislative director of the Greater Baton Rouge Society of Human Resource Management.  
Say your supervisor is from the South and puts his arm around you as a friendly gesture, and you feel uncomfortable. That's not harassment, Stovall says, but the company should tell him to tone it down. Once behavior crosses the line into illegal territory, such as groping or threats for sexual favors, the perpetrator should be fired.
"In today's climate, businesses will have no tolerance for touching or threats," Stovall says.
Perhaps most difficult are he-said, she-said situations when employers cannot determine the truth. These are becoming less common, Preis says, because there are now so many ways to document and verify facts—through text messages, calls, emails and other records. 
A pattern of multiple accusers and complaints could be enough to take action without direct evidence. Organizations don't necessarily need as much proof as the law does, Beus says. They can make a credibility determination, Stovall adds, but usually without evidence employers won't fire someone. They can document the complaint and, if reports surface again, take action.  
"Wait, that means if one person doesn't like me and wants me fired—yes, but it's not that much different from a supervisor saying an employee has a bad attitude and getting them fired," Stovall says.
For precaution's sake, supervisors should never put themselves in situations where someone can make a complaint.
"Keep your office door open. Don't travel and stay in a hotel together," Stovall says. "If supervisors don't act right, don't expect employees to."
Policies and procedures
Companies also need written policies in employee handbooks that address sexual harassment and what to do if it happens. The problem is sometimes policies are insufficient. Some may not be consistent with the organization or don't include enough direction.
"A lot of times when someone makes a report to their supervisor, there's no written policy that tells the supervisor what to do from there," Huffstetler says.
An ideal policy outlines how and who to report harassment to, Stovall says, and has options to report anonymously. Whoever receives the report is directed to immediately send it to human resources or someone trained in this area to investigate. They will usually speak to the complainant to determine what happened and contact identified witnesses. Then they will speak to the accused.
The investigation should be quick and confidential, Stovall says. When complete, human resources should tell both sides what steps they took and what they will do next. If the accused person is still in the workplace, both sides must know retaliation will not be tolerated. This is a crucial step because retaliation claims are more common, and often more damaging, than sexual harassment.
"Retaliation is a more difficult case to win than the underlying harassment case," Stovall says.
Some worry employers will hastily discharge anyone accused in a fire-at-will state like Louisiana. Preis says there are two major exceptions to that law: One is a work contract that employers must honor, and the other is the abundance of labor laws that protect employees from wrongful termination.
Even if employers have strong policies to protect against workplace sexual harassment, it's still a good idea to have them reviewed, experts say. At Performance Contractors in Baton Rouge, corporate human resources manager Sarah Borne says the media firestorm has prompted her company to have their attorneys look over their sexual harassment policies to make sure they haven't missed anything.
"We want employees to know what it is, what it's not and what to do," Borne says. "We have an open-door policy with human resources. Things like this happen, and we want employees to know we're there for them. We want to be transparent."
As the human resources manager, Borne says she is not afraid to go to top leadership with these issues, which is important. She's also seen a growing willingness to seek help through the human resources department.
"I've been at Performance for 10 years and have seen such an increase in managers calling me saying, 'Hey, what do I do?'" Borne says. "I've really gotten buy-in from management."
Still not there yet 
Despite recent efforts by employers to address sexual harassment, Craft says in her experience representing the plaintiffs, employers tend to side with the person who has more power in the organization and will rush to discredit victims who issue complaints.
"The first defense for most employment lawyers is, 'How do I discredit the victim?'" Craft says. "It's disheartening."
Sixteen years ago, Craft handled a discrimination case involving two black police officers, and she says she honestly believed it would signal an end to discrimination at the time. But today with the prevalence of cases and reports in the media, she knows the end is still not in sight.
Her biggest grievance is the notion that when someone files a complaint, employers can somehow magically settle the issue and all will be right in the world. Reality is not nearly as nice.
"I'm here to tell you—it's hard, nasty litigation," Craft says. "So few lawyers are willing to handle employee discrimination cases. It's very, very difficult. The system is wrought with tremendous
disincentive."