Precision, detail are the keys to effective emergency response

---
While industrial owners are experts at doing what they do, many have learned that partnerships with outside service providers are essential to tackling the countless issues that follow a spill or other emergency.
Over the last few decades, regulations handed down by the Environmental Protection Agency and other federal and state entities have significantly increased, making it nearly impossible for owners to maintain the staff necessary to sufficiently handle emergencies and the ensuing paperwork. As a result companies skilled in 24/7 emergency response, planning and training are now scattered across the Gulf Coast.
Patrick Bergeron Jr., a Nicholls State University graduate, worked his way through various jobs with the Louisiana Department of Environmental Quality and as an HS&E manager before creating Forefront Emergency Management with Kevin Voisin and former high school classmate Trey Boucvalt. Today, the Houma-headquartered company provides emergency response and planning services across the U.S.
Bergeron says the importance of relationships and experience has set a high bar for entry into the emergency response market. "Our business is based upon trust and relationships, and it's a service that a client is not going to change very quickly based upon a pricing dynamic," he adds. "While it's tough to get a new client, it usually results in a long-term business relationship."
L&M Environmental Response in Belle Chasse is equally cognizant that relationships are vital. "We've spent several years in government working with federal on-scene coordinators, state agencies, state police, HAZMAT units, etc., and have great relationships with the fire departments, local emergency preparedness directors and parishes," says Lee Lemond, L&M's vice president. "That's really our niche—we help companies maneuver through the various hurdles of both the emergency and post-emergency compliance, as well as the meetings with those agencies to get things back into check."
L&M's owners joined the mix of Louisiana-based emergency responders in February 2016 after working several years for DEQ. "With the experience from the state and in responding to incidents following Hurricane Isaac in 2012, we noticed a big gap in emergency response," Lemond says. "We bring an extra component to emergency response—where we not only respond but actually help fix compliance issues."
The company targets midsized companies that are too small to have a full-time environmental manager on site, providing basic consulting work, emergency incident management and air monitoring for all typical releases.
Before disaster strikes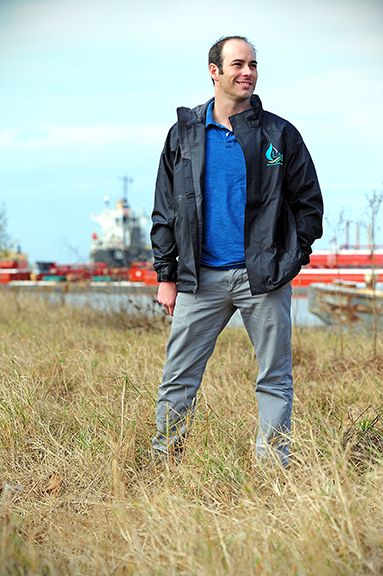 For many firms, emergency response only scratches the surface of what they provide—they also help plan and develop a variety of response documents, including Spill Prevention and Control Countermeasure, EPA facility response and U.S. Coast Guard response. Additionally, they perform periodic testing, drills and training to comply with various agency requirements.
In a typical year, Forefront writes about 2,000 sets of response plans, as well as assists with periodic testing, mandated drills and exercises. "We are responsible for ensuring that every requirement of the drill and exercise program is met," Bergeron adds. "It's the only way that the responsible parties can truly sit down, test, review their emergency response procedures and make sure everyone understands what they're responsible for should an emergency occur."
While he says the petrochemical industry is "way ahead of the game" in its proactive approach to emergency response, L&M's Lemond feels outside help in plan preparation serves a vital purpose: Ensuring that everyone tied to the response team understands what needs to be done in an emergency.
Lemond says a lack of site-specific planning is the most common mistake made by owners. Many plants have generic corporatewide plans that don't take individual site variables into account. He feels that was one of the reasons behind a release at Stolthaven's petroleum and chemical terminal after Hurricane Isaac in 2012. During the event, an estimated 191,000 gallons of chemicals were released by the Braithwaite-based terminal, according to a report filed by the company with the U.S. Coast Guard National Response Center.
Lemond, who worked the Stolthaven site as a DEQ inspector, suspects the facility's response plan wasn't adequate for the site. "I've seen that as an inspector at DEQ—a lot of companies simply print a different address on the cover of their plans," he says. "That's the pitfall, because each site has different needs, personnel and requirements. An oil and gas facility that's in the marsh, for example, is going to need to make sure they can have a response company that can get a boat there within an hour."
Developing an adequate site-specific plan typically involves a variety of units at a plant site, and involves unit and HS&E managers throughout its formulation. Along the way, the team should address the needs and requirements for all necessary agencies.
After disaster strikes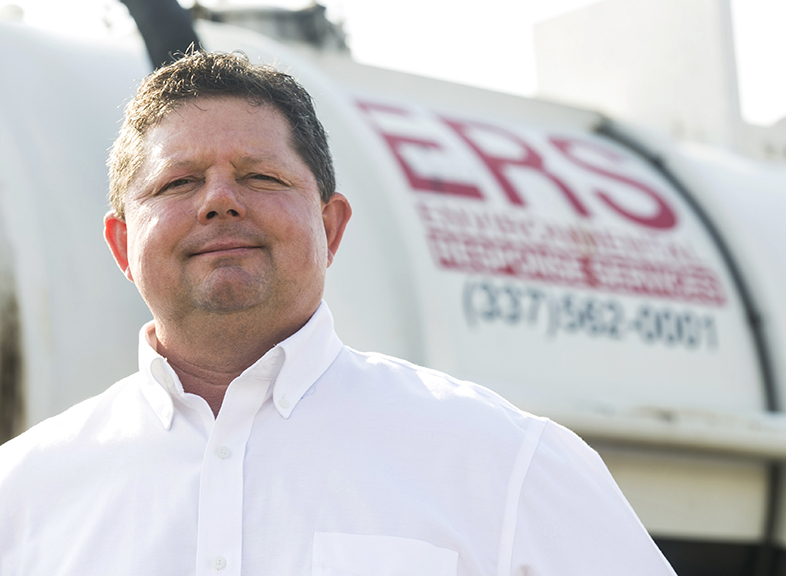 The intensely controlled and regulated nature of emergency response requires that the process following a spill or other disaster be painstakingly precise. Forefront's Bergeron says his emergency responders are skilled in swiftly responding to emergencies in accordance with a host of federal and state regulations. While Forefront maintains a permanent, full-time staff of 70, it participates in a large network of about 300 emergency response professionals who are always on call.
While a release can occur anywhere, he says the most common ones are found at river docks, caused by a collision or the transfer of product, or on plant property due to a tank overflow or other breach. In either situation, a command post is set up and the plant's emergency response team is mobilized. "You'll typically see eight to 10 of our folks working in a command post, along with another 10 to 15 working in the field, implementing the plan that has been written and approved at the command post," Bergeron says.
Initially, containment is typically the highest priority as the team strives to prevent an impact to new areas. The containment process typically takes from one to three days, in conjunction with the recovery of the spilled product.
"All the while, you're developing strategies to protect water intakes, because if something else is contaminated it leads to other issues that need to be worked out," Bergeron says. "It can get out of control."
When working a water release, Forefront often relies upon a network of certified Oil Spill Removal Organizations, which have the appropriate equipment and personnel to recover spilled product based upon Oil Pollution Act of 1990 requirements. The entire containment and cleanup process could last up to 30 days, depending upon the volume and impact of the discharge.
Forefront has recently seen an uptick in marine emergency response actions, due to the U.S. Coast Guard's expansion of Nontank Vessel Response Plan requirements to include large inland tugboats. As a result  the company currently has about 90 river-bound vessel company clients that navigate U.S. waterways as far north as Chicago.
In Lake Charles, Environmental Response Services Inc. has found a similar niche in maritime response. Owner Neil Clark says his crews do the "dirty work" of cleaning up spills. "The spill management companies bring in people with laptops and do spill trajectories. They sit down at a table and tell us, 'Look, 3 miles over there we've got some oil, etc. We go clean it up."
A former firefighter, Clark began working for an environmental company in south Florida in the wake of Hurricane Andrew, then eventually began training, consulting and developing response plans. "We had a contract with Citgo, and we went around all the Citgo dock locations and trained everyone on OPA 90." In the process, Clark became acquainted with the Lake Charles area, and ultimately decided its location was ideally situated for his business.
"The I-10 corridor has more tractor-trailer traffic carrying chemicals from one plant to another than anywhere in the country, and along with that a risk of rollover on the interstate, barge collisions on the intracoastal waterway, ships overflowing, tanks overflowing, etc.," Clark says.
Over the years, most of his relationships have been in the maritime industry. "It's a relationship business," Clark says. "Those guys know me. We know them. We know the boats." As an off-shoot of his primary business, ERS also captures used oil from ship engines—as much as 500 to 1,000 gallons at a time—then re-sells the oil after removing water and contaminants.
Talking tech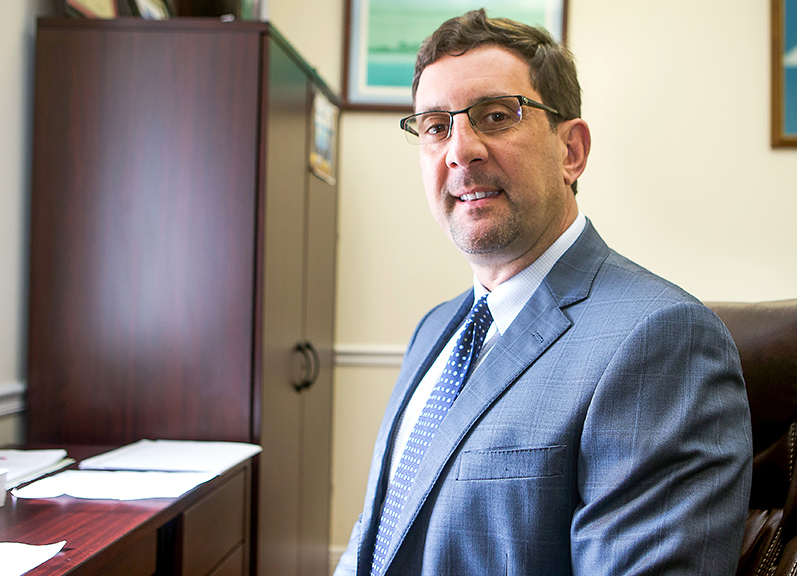 Recognizing the potential of new technology in the field of emergency response, some companies are actively searching for millennials to fill new positions. Forefront has made a concentrated effort in the last five years to recruit college graduates. "If you have an environmental science background or emergency management background, that's certainly a plus," Bergeron says. "To do what we do, you need to have good verbal communication and writing skills, as well as an ability to maintain and generate enormous amounts of data, should an incident be litigated. Everything we do, we're saving data."
L&M recently developed a data management program for leak detection and repair while taking part in Idea Village, a New Orleans business incubator that identifies, supports and retains entrepreneurial talent. "The program manages data and develops workflow processes based upon a company's unique requirements, component types, valve types, etc.," Lemond says. "That's a big project of ours that we just finished."
Drones also have great potential from a technological standpoint, and Forefront has two. "They are a great new asset that's cost effective," Bergeron says. "Prior to drones, whenever we had an initial assessment of an event that's in a remote area, we had to put somebody in a fixed wing plane or helicopter to get a visual. Now, with drones, we get very high-end quality data coming back, with still photographs and video."
---
Originally published in the first quarter 2017 edition of 10/12 Industry Report. Read more from this issue at 1012industryreport.com.