Partner peeves: Starting a business with someone? Do your homework to prevent a bad breakup.

Thinking of starting a business with someone? Do your homework to prevent a bad breakup.
When two people who have fallen in love decide to tie the knot, their elation over the impending wedding tends to insulate them from troubling statistics, such as the rising divorce rate in contemporary society.
Similarly, management experts say, individuals who decide to go into business together often adopt a rosy view of their prospects. Their excitement about the enterprise can cloud their judgment of how well they will collaborate. As a result, co-founders sometimes discover too late that they have serious incompatibilities.
"I've seen a lot of business partnerships turn into disaster," says Charles D'Agostino, executive director of the Louisiana Business & Technology Center in Baton Rouge.
A veteran entrepreneur who also directs the LSU Innovation Park, D'Agostino says that as prospective business partners lay the groundwork for a business launch, they can easily become so entangled in the details that they overlook obvious big challenges that lie ahead.
Consumed with writing a business plan, researching the market for their new product or service, and finding the capital to get it off the ground, one co-founder may develop many assumptions about how the business will operate, only to learn later that his or her co-founder had something different in mind.
"These are pitfalls that can not only affect the company but could end a friendship that was pretty strong when you decided to go into business together," D'Agostino says.
Will Campbell Jr., director of the Louisiana Small Business Development Center at Southern University, says one of the most important steps prospective business partners can take is to develop a keen understanding of the person or persons who will share in running and building the business.
"Problems develop when people don't do their homework," Campbell says.
DIVISION OF POWER
While difficulties sometimes are simply the result of personality conflicts, some of the most common issues that cause discord between founders involve money or the division of work. The trouble may arise when the business begins to turn a profit and partners disagree about how to use the money.
Or one partner may start to feel overburdened with day-to-day operations and sees the other person as carrying a light load. Campbell says this scenario is common in partnerships where one person is the creative source whose ideas are the foundation of the enterprise, and the other person contributes the money that gets the business off the ground.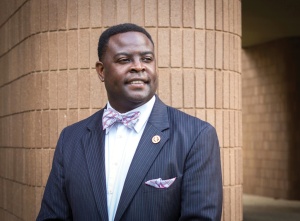 The worst thing partners can do is not level with one another about what they plan to put into the business and hope to get out of it, Campbell says. That's why he advises partners to develop an operating agreement.
"You can put into the agreement whatever you want to put in it, but the important thing is to lay out how things are going to be done and who's going to do what," he says.
D'Agostino agrees that business partners should write an operating agreement because it gives them a way to judge whether or not each is living up to his or her responsibilities.
He counsels clients to write down their expectations of themselves and one another, detail how everyone will be compensated, and even develop estimates of the hours each person might expect to spend on the business. A written document can help them see whether their expectations mesh or clash, he says, and they may be able to stave off conflicts that could otherwise erode their relationship.
In addition to writing an operating agreement—which partners can do with or without a legal adviser—D'Agostino suggests a few other steps that business partners may want to consider.
One is to formulate a buy-sell agreement that stipulates the appropriate action in the event that one partner wants out. The agreement can set a price at which one partner will buy out the other if one becomes disgruntled or simply loses interest.
D'Agostino also suggests that partners buy insurance policies on one another, particularly where married couples are involved. A policy can stipulate that if a business partner is killed in a car accident, for instance, a surviving spouse is to be paid the amount that the partner would have received for his or her interest in the company.
That way, the surviving business partner doesn't have to worry about integrating into the company a spouse who was not previously involved.
"I stress that partners need to put things in writing and really be honest with each other," D'Agostino says.
But he warns that even a business relationship built on honesty can turn sour later on. He points to a startup whose co-founders he counseled in the 1990s. "These two guys were the best of friends, they had a really good business plan, they were making money and thinking about expanding," he says.
But then they had a falling out, and they could not set aside their hard feelings.
"I advised each of them to try to buy the other one out, but neither was willing to sell because they didn't want the other person to be successful," he says. "They literally bankrupted the company out of spite."
---
Lay it on the line
Charles D'Agostino says conflicts can arise even between people who have known and worked with one another for years. "People are people, and people change," the executive director of the Louisiana Business & Technology Center in Baton Rouge says. A startup will nearly always benefit from its founders and managers having heart-to-heart discussions well in advance of the business opening its doors. Here are three of his other recommendations.
1. Written operating agreements that define the responsibilities and working relationships not only of co-founders, but also other key personnel, such as a general managers or chief operating officer, are key.
2. In the event the founders decide to hire a manager from "outside" the company, D'Agostino says a personal background check might be advisable in addition to reviewing the person's educational and work background.
3. Business founders should recognize that certain personality traits can be good indicators of how well the enterprise will work. "One thing I've found is, opposites do well together," he says. When two partners are both creative types with strong ideas, they are likely to develop conflicts over who has the best ideas, D'Agostino says. "But if one person is an operations person, and one is creative and one is strong in marketing, generally the partnership will work well because each tends to yield to the others' expertise."