More women are dropping out of the workforce; here's how to keep them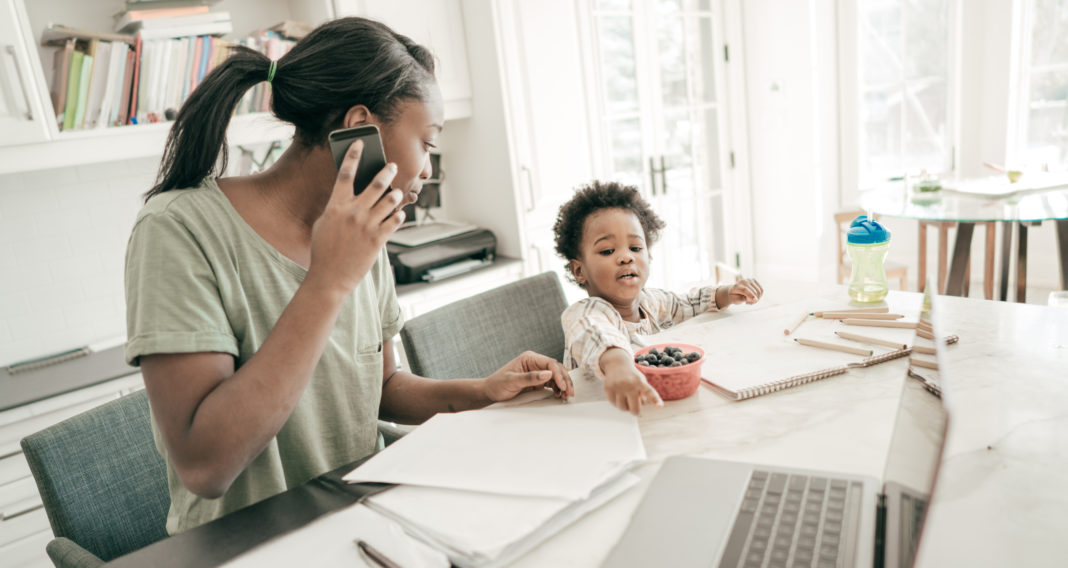 Earlier this fall, many working women in Baton Rouge were left with a difficult choice: stay home with the kids, or keep their jobs.
Working moms with smaller children have had to deal with closed day cares, drops in business revenues and massive company layoffs. Meanwhile, mothers of school-aged children were forced to weigh their options as their kids initially attended school virtually for at least a few days a week.
Fortunately, a large portion of local businesswomen could work from home. For others, however, the pandemic only exacerbated longstanding workplace inequalities in America's economy.
"On average, women make about 80% of what men make," says LSU sociology department chair Yoshinori Kamo, Ph.D., citing a recent report from the National Women's Law Center. "If someone has to stay home with the kids, often times it ends up being the woman, because it makes more sense for most couples, from a purely economic standpoint."
About 617,000 women in the U.S. left the workforce in September alone, compared with only 78,000 men, according to the U.S. Bureau of Labor Statistics. Half of the women who dropped out were in the prime working age range of 35-44.
Overall, the recent employment statistics—released around the same time most children returned to school—reflect a broader societal acceptance of workplace inequality based on gender, says Kamo, Ph.D., whose area of expertise includes work and family issues.
Simply put, women have been hit harder by this recession than by previous downturns, CNN Business reports.
Not only are industries that employ a lot of women, such as hospitality and leisure, faring worse during the pandemic, but women also tend to take on more responsibilities at home—which, during a time of homeschooling, can be too hefty a load for many to continue their professional careers.
For Baton Rouge employers wanting to change this trend, Kamo recommends embracing policies like remote working and flex scheduling when possible. However, he acknowledges it can be difficult for some jobs that require face-to-face interactions.
"Relatively, the U.S. is doing pretty well in this regard," says Kamo, who is from Japan. "Where I'm from, they tend to force people to come into the office, but I'm not really seeing that problem in this country. Corporations are generally understanding."
When it comes to retaining female employees, national experts agree with Kamo's assessment that creating a culture of flexibility is key. Additionally, local businesses can also consider the following best practices, according to Forbes:
Offer equitable compensation.

 In 2020, women still earn 81 cents for every dollar a man makes. Ensure your female employees are paid equally and have access to equity-based awards, such as stock grants and options.

Provide access to role models, sponsors and mentors.

 There's a disparity in the availability of mentors for women. Take steps to employ scalable mentoring programs in your company.

Re-calibrate your expectations.

On top of everything else, mothers worry their work performance is being judged negatively because of their caregiving responsibilities. Practice empathetic leadership by resetting your goals, extending deadlines and rethinking performance evaluations.