Meet the Metro Council newbies: Hudson, Watson, Freiberg

Last fall, East Baton Rouge Parish voters elected a new Metro Council that looks pretty much like the last one. Republicans again will hold a 7-5 majority, and nine incumbents will return. The newly elected members aren't exactly new faces in local politics. Here's a look at their backgrounds and priorities as council members.
Dwight Hudson
Republican, District 9
Occupation: Real estate agent
Hudson has been active in conservative politics for years, but his Metro Council race was his first try for public office. While he has considered running for state representative and even federal office, he likes the idea of impacting the community at the local level.
"St. George ought to be on everybody's radar right now. So if there's a piece of property that you'd like to annex [into the city of Baton Rouge], then I suggest that you go ahead and do it now before the [incorporation] process gets started."
On the issues:
• Use data, regional cooperation and cooperation among different agencies to improve traffic flow.
• Make sure flood debris collection is fully funded and moving as quickly as possible.
• Find ways to speed up permitting.
• Believes Police Chief Carl Dabadie Jr. "has done a great job," despite inadequate pay and number of officers, but says a good relationship between the chief and the mayor is important.
• Considers himself a "free market guy," but he's not categorically against public nudges such as tax increment financing districts.
• Will personally support the St. George incorporation effort if it is revived, and doesn't think the city-parish should get involved in the issue one way or the other.
• Though he differs politically from Mayor Sharon Weston Broome, he expects there will be "plenty of things we'll have the opportunity to work together on."
Matt Watson
Republican, District 11
Occupation: Concrete sales
Watson first ran for the council in 2008 on a platform of defeating Mayor Kip Holden's bond initiative, which he felt improperly yoked needed infrastructure improvements to the controversial Audubon Alive riverfront project. He served as former Councilman Ryan Heck's legislative assistant before succeeding Heck on the council.
"I would be against any kind of regulation that would serve to hamper redevelopment. We're going to have people who are going to choose to not fix up what was damaged in the flood. We need to leave as many options open for the market to find a solution so we can heal."
On the issues:
• Synchronize traffic lights, extend turn lanes and crack down on drivers who block major intersections.
• Tweak the Jefferson Highway design overlay district.
• Modernize outdated ordinances that are burdensome for homeowners.
• Says it would be a disservice to the community to get rid of Police Chief Carl Dabadie.
• Find a way to increase pay for police officers and hire more officers.
• Says a new parish mental health facility is severely needed.
• Stricter code enforcement and cracking down on owners of blighted properties. Wants to "empower folks" to clean up their own neighborhoods.
• Pledges to "protect the right" of St. George-area residents to petition for incorporation and make sure everyone "follows the rules as they're laid out."
• Create an economic development committee to meet with companies seeking tax breaks.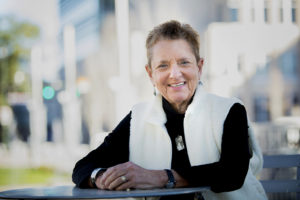 Barbara Freiberg
Republican, District 12
Occupation: Retired teacher and education administrator
Freiberg is the former president of the East Baton Rouge Parish School Board. She says she ran for the Metro Council partly out of frustration with the lack of school board representation on city-parish governing boards.
"I think if we're going to solve the problems in the city, we're going to need to get out of our silos. Too much is made of what we can't do. I think we need to look at what we can do to make this city a wonderful place to live."
On the issues:
• Align city-parish early childhood programs with parish public school curriculum.
• Study the feasibility of contracting with a third-party operator for the Capital Area Transit System.
• Pursue federal funding for the proposed streetcar project connecting LSU and downtown.
• Build more sidewalks and bike lanes.
• Crack down on blight and improve "quality of place."
• Fund the East Baton Rouge Redevelopment Authority and consider letting it perform functions now done by other agencies.
• Says Police Chief Carl Dabadie Jr. "has done an excellent job."
• Create a group of city-parish, school board and sheriff's office representatives to vet Industrial Tax Incentive Program applications.
RELATED STORIES