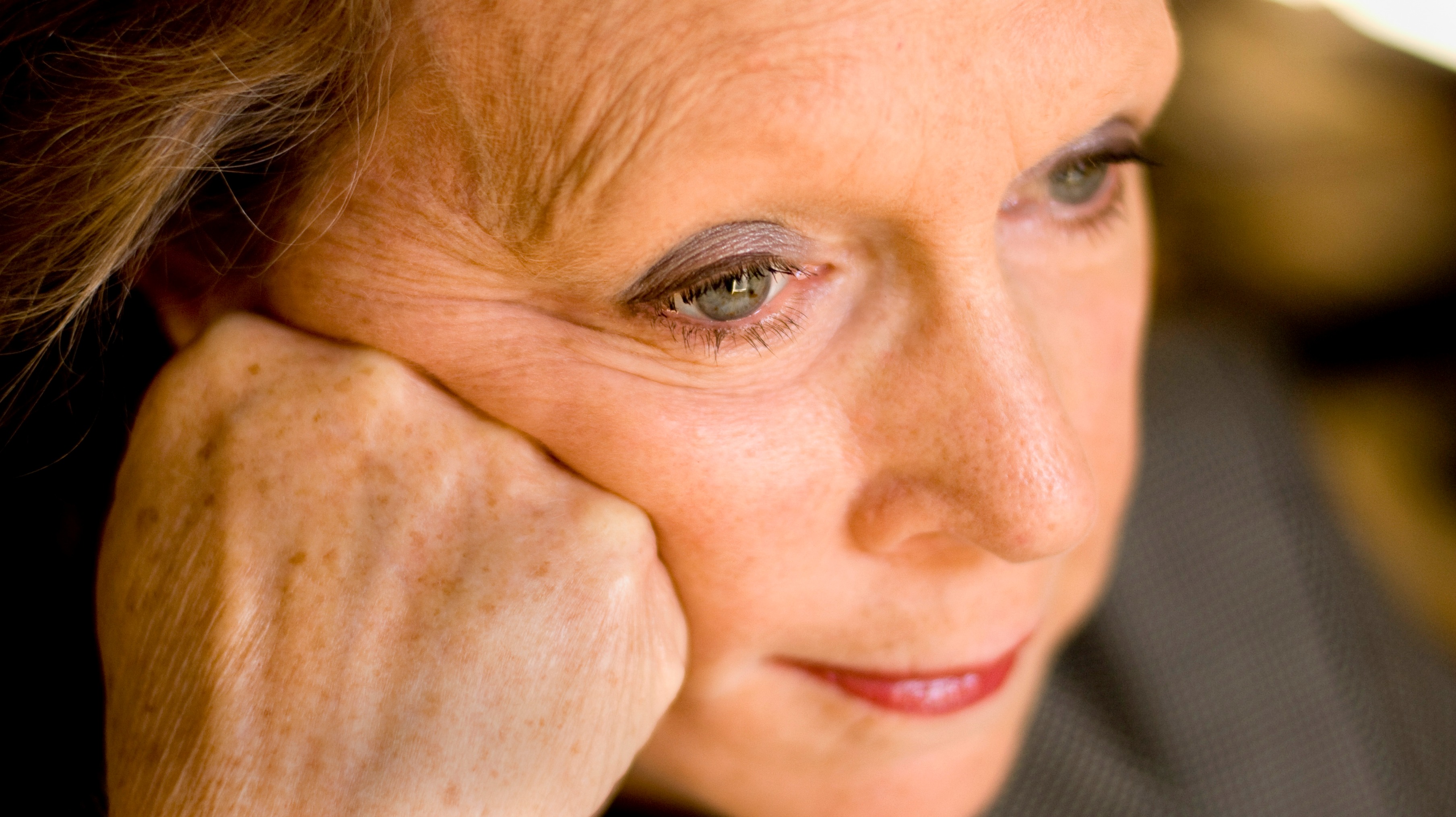 (All photography by Marie Constantin)
District Attorney Doug Moreau was already having a bad day.
Months earlier, his prosecutors had dropped more than half the 21 counts against former Agriculture Commissioner Bob Odom. Now District Judge Don Johnson was tossing away several more, insisting they didn't actually state a crime or failed to meet time limits¾a decision the Louisiana Supreme Court later for the most part would affirm.
Then Mary Olive Pierson appeared on the front steps of the Baton Rouge courthouse, a big grin across her face. Cameras and microphones immediately encircled.
"That case of theirs is like the Titanic," she wisecracked in a rhythmic drawl to reporters, who quoted her word for word on the evening news and in the next day's newspapers. "It's sinking fast."
The moment was vintage Pierson.
Ollie or MOP, as she is widely known, has made a name for herself as a frequently sassy and sometimes salty lawyer in a conservative southern city that doesn't treasure such traits in its women.
That hasn't hindered her success a bit. She won more than $30 million for her clients in a lender liability case. She kept Odom, former Sen. Greg Tarver and former Livingston Parish Councilman Robert Ringo out of prison. She got LSU to pay up for former women's basketball coach Pokey Chatman. And she defended former Southern University Board of Supervisors Chairman Johnny Anderson against allegations of a conspiracy to cover up sexual harassment.
"What I love most about Louisiana are the characters like Ollie. You come to Washington and you meet the legends of Washington and you think, 'Well, hell, they ain't half as interesting as Ollie,'" says national political consultant James Carville, who can't remember a time he didn't know Pierson. "She has a kind of presence about her; just a real basic fundamental sense of integrity. She doesn't compromise clients and she doesn't cut corners. I love that my kids love hanging out with her. They'll probably pick up a bad word or two, but if that's the worst thing, well …"
Early challenges
Pierson was born in 1944 and raised in Baton Rouge, having grown up in the house on Highland Road that much-maligned former LSU football coach Nick Saban once owned. Her father, Clint, to whom Pierson frequently draws comparisons, was a lawyer in his own right who represented Earl Long's wife, Blanche.
From St. Joseph's Academy, Pierson went to LSU and then on to law school—an unusual track for women in those days.
Carol Anne Blitzer, her roommate in law school who now writes for The Advocate, remembered that she and Pierson were but seven women in a class of 250. Pierson appointed herself social director, frequently inviting her female classmates to her parents' home for crab boils and fish fries.
Supreme Court Justice Kitty Kimball and LSU Professor Katherine Spaht were among her classmates. Mary Joseph, now a lawyer for McGlinchey Stafford law firm, remembered meeting Pierson, who was in her second year of law school when Joseph arrived in 1967.
"There were not many females in the school, so we all knew each other," Joseph says. "She showed some of us new students the ropes, gave us insightful [and humorous] sketches of the professors and hints on how to succeed. She also spearheaded the social lives of the 'girls in law school.'"
Her final year of law school, Pierson decided to take a stab at one of the long-standing male-oriented traditions known as hat-and-cane day, when senior law-school students posed for a picture in top hats and canes for the first home football game.
"Back then, women never wore pants; you wore dresses. The women usually were cowering in the back of the picture, because it was so inappropriate for us to be in a hat and cane," Blitzer remembers. "So Ollie cooked up this thing. Dottie Hardy and I spent the night at her mama's house on Highland Road, and the next day we put on men's suits. Her father tied the neckties. They had this big gold Cadillac. Their driver, Claude, drove us in that Cadillac right down Highland Road to the front of campus. He stopped the car and opened the door, and we walked up the steps dressed like that for hat and cane day. That was just typical Ollie."
In those days, Pierson sometimes visited Blitzer at her family home in Vidalia. When she tired of making the drive, she simply learned to fly.
"I once went to meet her at the airport, and the man at the airport made contact with her as she was coming in," Blitzer says. "I remember him saying, 'Oh my God, there's a woman driving that plane!'"
For a time, Pierson also dated a boy who would later become the district attorney in Natchitoches. "He was going to be a small-town lawyer," Blitzer says. "I think Ollie looked around and saw that being a small-town second fiddle was not for her."
She has never married. City-Parish Chief Administrative Officer Walter Monsour, who has been friends with Pierson since they met at a Greek social at LSU, recalls that many years ago, one of his then-young sons asked her, "Miss Ollie, why didn't you ever get married?" Says Monsour: "She told him that she didn't realize the last person to ask her was going to be the last person who would ask her."
After law school, Pierson went on to clerk for former then-Second Circuit Court of Appeal Judge Pike Hall. Despite one law firm telling her they would have hired her "if you weren't a woman," she went to work for Ossie Brown alongside former classmates Monsour and Pat Screen. There, she won her first case before the Louisiana Supreme Court, challenging the constitutionally of the city's roadside Breathalyzer.
When Brown was elected district attorney, she and Screen went into practice with former Gov. Edwin Edwards' aide Shelly Beychok in a firm deeply invested in politics¾and basketball. Pierson and her colleagues bought interest in the New Orleans Jazz.
"One year, I went to more than 40 games," Pierson remembers. "I was in my late 20s and early 30s, and it was the most exciting thing I could dream of. We were like movie stars."
Screen was elected to the school board and later mayor. Pierson ran for judge against Hawk Daniels and lost. Longtime client Joe Delpit remembers Pierson got angry and didn't speak to him for six months because he supported Daniels. Delpit made sure to back her the next time around, although she still didn't win.
In 1983, Screen called Pierson with a proposition: He wanted her to be his chief administrative officer. She agreed to do so, but only for a year, until after his re-election. "I thought, 'What do I know about this?'" Pierson says. "But I was 42 or 43 years old, and it seemed like a good thing to do. I just thought of it as a career opportunity."
Four years down the road, it didn't seem like such a good idea. A grand jury indicted Pierson and Screen on one count each of malfeasance involving millions of dollars in road projects done just before the re-election campaign in 1984. The charges were dismissed after just four days.
"That was one of the worst days of my life," Pierson says. "At that time, we had just gotten over the hostage crisis in Iran, and I called it the Four Days of the Indictment Crisis. I mean, it was the worst."
District Judge Anthony Marabella, a defense lawyer at the time who represented Pierson, says it was proven that Pierson was "wrongly accused. She was later exonerated completely. She was charged with something strictly because of politics."
Changing course
The timing couldn't have been worse. Pierson had just lost the race for judge, weathered an indictment and owed the bank $100,000, and a rancher who happened to be married to her cousin was knocking on the door, looking for free legal advice.
He pulled up at her office in an old pickup truck, toting a box filled with guns and a bottle of Jack Daniel's. Says Pierson: "I thought, 'Oh, this should be good.'"
He spent an hour and a half telling her a story about a banker who was taking kickbacks from people he was requiring bank customers to do business with.
"I didn't know anything about lender liability, but I knew there was something wrong with this story," Pierson says. "I did some investigation in the case for about three months, and in April, I went to the bank and told them what I knew."
Three days after the banker's employers confronted the man, he killed himself.
She and other firms she's brought on board have litigated the case for 13 years now, and have since collected more than $30 million for her cousin's husband and other victims of the scheme.
In 1997, Carl Cleveland—one of the lawyers who helped her on that case—was himself on trial in New Orleans over the sale of a truck stop to former state Sen. Sixty Rayburn. The U.S. Supreme Court later threw out the case.
While watching that trial, Pierson had an epiphany.
"I just decided that a criminal trial and a civil trial are really the same thing when there's a jury sitting there because this is really all about jury selection," she says. "It's about convincing a jury that your story, whether it's the story of a wreck or something else, is true or not. So I thought, 'Well, why don't you get involved in criminal litigation?'"
But she wasn't looking for typical street-crime cases. She wanted something that would combine criminal defense with her knowledge of how business transactions work.
Not long after that, Tarver came to see her. He had been indicted along with former Gov. Edwin Edwards and others in the riverboat gambling case. After a four-month trial, Pierson got him acquitted.
Odom and other cases would follow.
When fellow attorney Nathan Fisher called seeking her help last year with the Chatman case, her response was, "Pokey who?" By the time the popular women's basketball coach arrived at her office, though, Pierson knew exactly who she was.
Going up against LSU was "more unpleasant than I thought it would be," Pierson muses. "It all worked out, but there are just better ways to do those kinds of things. There are more politics in the athletic department than there are in the Catholic Church."
During the case, LSU spokesman Charles Zewe accused Pierson of "engaging in some legal creative fiction. She's misquoting people and assembling a series of facts and events that serve her purpose but bear no resemblance to the truth."
'Red-headed barracuda'
As a lawyer, Pierson does bear a reputation for being tenacious, and there is no shortage of Ollie lore to back it up. She has never been one to bite her tongue or practice political correctness.
Longtime client Phil Witter was soundly impressed when one plaintiff referred to her as an "f—ing red-headed barracuda."
"In another case in which Ollie and I were involved, she asked a judge about the production of documents," he says. "The judge smarted off and said, 'The production of documents is closed.' She said, 'Your honor, that's nice. We produced all of our documents, and they produced none.' The judge said, 'I don't care. The production of documents is closed.' She said, 'So in other words, we lose and they win?' And the judge said, 'That's right.' She has a way of pushing the line, but if she comes across as being sassy or a smart ass, she has a reason. In this case, the judge was found to be prejudicial at the appellate level because Ollie got that into the record."
Monsour remembers her once swearing in a bank official for a deposition, then immediately quipping that he could consider himself her personal ATM for the next nine months. "She was telling them, 'I have the attitude, the time and the money to bring you down, and that's what I intend to do," he says.
"That's part of her persona," he adds. "It's not a put on; that's part of Ollie. That's how she is. She thinks nothing of saying and doing things a lot of people would not think proper. But she has a great deal of ethics about what she does. She has tremendous respect for the law and for the courts, but she's certainly not afraid to put things in a more understandable vernacular."
Other times, Delpit confides, "Ollie has been known to say some very choice words not to be repeated around the church house."
Charles McCowan, who met Pierson in law school, is all too familiar with that intensity. "I've been against her, and I've been with her," he says. "One is just like the other." McCowan recently bought an advertisement in Around the Bar—a Baton Rouge Bar Association newsletter—noting, "Ollie and Charles announced they have reconciled again."
Anderson recalls hearing her continually referring to former Southern University President Ralph Slaughter's lawsuit in Baton Rouge federal court as "ridiculous." "I must have heard, 'ridiculous' a thousand times. Ridiculous! But it does send a real message."
Federal prosecutors privately acknowledge frustration with her nobody-talks-everybody-walks strategy—as in the Livingston Parish landfill case involving Ringo, who admitted he took a $17,000 bribe for his vote on the Woodside Landfill contract. She gives credit for that approach to mentor Camille Gravel.
"If somebody comes to me, the first thing I do is advise them of their Fifth Amendment right," Pierson says. "Camille said you should always take the Fifth in front of the grand jury, unless you have a deal with the government. I've never told anybody to testify in front of a grand jury. If they're asking questions, that means either they don't know something, or they're trying to catch you lying. Nowadays, you can't even talk to the FBI, as we saw in the Jim Brown case." The former Louisiana insurance commissioner was convicted of lying to federal agents.
Pierson is equally noted for being fiercely loyal to her clients—a trait most lawyers aim to avoid. Admittedly, she now has the luxury of taking on only those cases she's convinced are worth her while.
"The cardinal rule they tell you in law school is to not take on the persona of a client," Monsour says. "She's never been able to do that. If she represents you, everyone has to come through her to get to you. She won't tolerate anyone talking bad about you whatsoever, even if it be your hairstyle or what you have on. I kid her about it all the time, but that's what she's about. We were always advised by our professors to be an objective adversary, but she takes it very personal."
For Pierson, though, it's how law was meant to be practiced. Perhaps her own experience on the other end of an indictment has made her that way. "A criminal case is real personal," she says. "It's hard not to get passionate about it; it's hard not to want to win."
Not all work
She called it MOP's Great American Meat Pie Co. It became one of Pierson's passions outside the courtroom from 1978-80.
For two years, it was on Government Street, in the abandoned AAA Auto Insurance building just east of South Foster Drive.
Unfortunately, McCowan says, it only sold meat pies.
"It lasted for two or three years," he says. "I think it sounded like a good idea at the time."
Pierson fell in love with the Louisiana delicacy on her frequent trips to Natchitoches, and in the late 1970s went to Atlanta to learn everything she could about the meat-pie business. Then she opened the restaurant.
At times, she would leave the law firm at lunchtime to work the drive-thru window. When she returned to the office, the receptionist would spray her with Lysol to get rid of the meat-pie smell.
"Whenever Ollie does anything, she does it with the best of everything," Blitzer says. "I remember her saying, 'For two years, I smelled like grease.' My kids really loved those meat pies, but it was nothing but meat pies."
These days, Pierson is content to spend her free time in her retreat at Fourchon, fishing and entertaining her friends. Her home there is neither modest nor grand, but it's all Ollie.
McCowan says the place is decorated in a "tasteful, whimsical style."
"That means there are lots of things in it," he says. "Ollie is a thing person. Like her house at Valentine's Day, or Christmas, or the Fourth of July or any holiday. She is a whimsical displayer of things, because she enjoys having fun."
Much like the girl that she was in college, Pierson still is known for making a big impression. Carville won't even try to retell what he dubs an "Ollie story," because no one can tell it like she can.
"The problem is that when you try to repeat an Ollie story, so much of it is about her voice inflections and set up and the people in the room," he says. "It's not reducible to being told. In a week, she could be a world-class stand-up. In her stories, a narrative comes instinctively to her; she's a pretty good actor in that she mimics people well. She has an awesome sense of irony that so few people have."
Joseph recalls at a surprise birthday party for Blitzer, Ollie paraded down the stairs of the Blitzer home in her bridesmaid outfit from Blitzer's wedding and performed a stand-up comedy routine about Blitzer and her husband.
But Anderson also notes that Pierson has what he calls a compassionate, spiritual side.
Years ago when a friend was on trial in New Orleans, Pierson was there every day as an observer. "When we came out of court, she had lunch for us," recalls Marabella, who represented the defendant. "That's Ollie's hallmark. If she is your friend, she is as loyal as she can be. She stuck with her friend and was there day in and day out for him, just to lend her moral support. That's the kind of person she is."
Blitzer remembers, too, that Pierson spent this Christmas Eve driving a friend to a rehabilitation center in Mississippi.
"She's changed stunningly little. I don't know of anybody who has been so unfazed by the years," Carville says. "I think 30 years ago, people would have said Ollie is an act. If it is, it's the longest-running act in East Baton Rouge Parish history. The best thing about her is that there are no knockoffs and there are no models. She didn't see somebody and say, 'I want to do it like so-and-so,' and nobody can do it like she did it. There is but one Ollie, and it is Ollie."