Fewer injuries but Louisiana's workers' comp costs remain high

LEGAL WOES: LUBA Workers' Comp COO Michael DePaul and Claims Manager Russell Michiels say the frequent—and costly—involvement of lawyers in Louisiana is a big reason why rates are higher here than in neighboring states. (Photo by Don Kadair)
---
Here's a selling point local employers can use to attract talent: You're less likely to get hurt working in Louisiana than in almost any other state.
That's because the state consistently ranks among the top for the fewest workplace injuries, thanks to employers' focus on creating safe work environments. And with so few injuries, local businesses should also enjoy lower workers' compensation insurance costs—right?
While it's true costs are lower than 10 or 20 years ago, it's a different story when comparing Louisiana to the rest of the nation. In spite of the stellar safety ratings, multiple studies show Louisiana employers pay higher workers' compensation rates than their counterparts in other states.
Looking at premium rates, the Bayou State ranked tenth-highest in the nation in 2016, according to the Oregon Department of Consumer and Business Services, and a 2018 Workers Compensation Research Institute study, including 18 states, found Louisiana's costs per claim were among the highest and fastest growing.
That, in fact, might explain why local businesses try so hard to avoid injuries.
"We have the lowest incident frequency rates, and we can attribute that to employers who emphasize safety because workers' comp costs can be so high," says Allen & Gooch attorney Patrick Robinson, a former director of the state Office of Workers' Compensation and a former workers' comp district judge. 
So if injury rates aren't the culprit, then what's behind Louisiana's high costs? Many point the finger at expensive medical treatment and an outdated fee schedule, which sets rates for healthcare provider reimbursements. Others blame longer claims duration driven by attorney involvement and a complex workers' comp system. But the answer may be all of the above.
"Our problem is we're paying a lot in medical costs, but not getting a return on that by getting people back to work quickly and economically," Robinson says. "We've created a complicated system. We have employees who have to hire attorneys because the system is so complex. Then the other side has to hire an attorney."
LUBA Workers' Comp COO Michael DePaul and Claims Manager Russell Michiels agree medical costs and prolonged claims duration, driven by attorney involvement, all play a part. Because LUBA also offers coverage in Mississippi, Texas and Arkansas, executives see first-hand the differences in Louisiana compared to other states.
"Workplaces are safer, but in Louisiana costs per claim are high," Michiels says. "I can tell you by handling policies in other states, Louisiana is by far most litigious."
But premium costs overall in Louisiana have declined, mirroring national trends. Employers pay 30% less for workers' comp today than they did 10 years ago, according to the Department of Insurance. There are also 25% more companies writing policies, creating more competition, which tends to lower rates.
State officials questioned the value of state-by-state comparisons when asked about the WCRI study and Louisiana's high cost per claim ranking among other states.
"The administration of workers' compensation benefits varies from state to state and is impossible to compare," says Insurance Commissioner Jim Donelon in a statement. "In Louisiana, improved workplace safety and better risk management practices have played a major role in reducing premium rates over the past 20 years—and led to an overall more competitive market that benefits Louisiana businesses."
That's true, but it's hard to ignore the WCRI stats. The organization measures metrics per claim, not overall costs, and finds Louisiana's costs rank high in nearly every metric. In the most recent study, Louisiana's per-claim rates rose 4.4% from 2012 to 2016, compared to the median state increase of 2.9%. Among the study's other findings:
• Louisiana's growing hospital outpatient payments were a big driver of higher-than-average medical payments per claim.
• Benefit delivery expenses in Louisiana were also among the highest due to payments to defense attorneys.
• Duration of temporary disability was nine to 16 weeks longer in Louisiana than other states with a wage-loss benefits.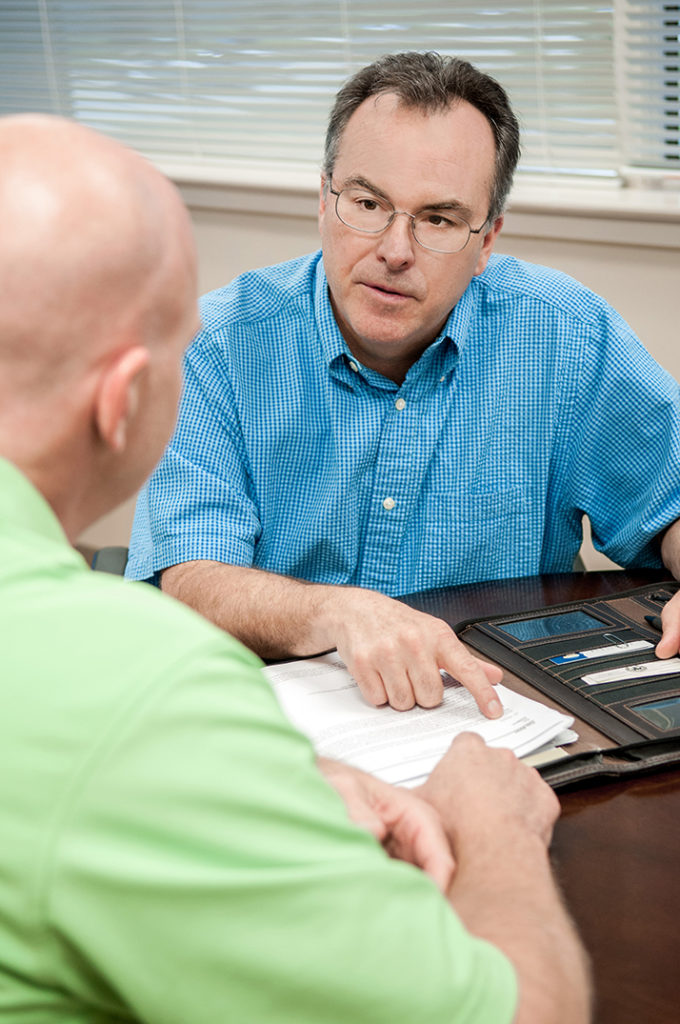 ---
Louisiana Office of Workers' Compensation Director Sheral Kellar says the cost of defense attorneys, which drive up claim expenses, is something her agency can't control. Louisiana sets a 20% cap on fees received by injury attorneys, while defense attorneys can charge market rate. In states like Texas, all attorney fees are capped at $200 per hour. Also in Louisiana, injury attorneys only get paid if they win, while defense attorneys are paid regardless.
"To compare Louisiana's benefit delivery expenses with those of the other 18 study states, and especially a state like Texas, is not only patently unfair, but also a false equivalency," Kellar says. "Because all attorney fees are capped in Texas, there is less attorney involvement and less litigation."
The case could be made, however, that defense attorneys are only hired when injured workers hire attorneys. More than 30% of Louisiana workers' compensation claims involve claimant attorneys, WCRI reports.
Personal injury attorneys argue the blame should actually be placed on costly medical treatment, not them, and that employees often have good reason to involve attorneys in workers' compensation cases.
"A lot of times people get an attorney involved because medical treatment is either delayed or denied by the employer or insurer," says Scott Sonnier, an attorney at Dudley DeBosier Injury Lawyers. 
Louisiana's high medical costs have to do with the workers' comp fee schedule, which hasn't seen any major updates in 25 years. Health care has evolved, and outpatient treatments have increased, but are not on the fee schedule. If a treatment is not in the fee schedule, insurers must pay 90% of what is billed.  
LUBA released its first annual report on the state of workers' compensation this year, including a breakdown of costs, which shows Louisiana has a higher percentage of outpatient costs and drug costs than neighboring states. Those stats can be attributed to the outdated fee schedule and the opioid crisis, which has been pronounced in Louisiana.
Reforming the fee schedule is difficult because a number of stakeholders must come to a consensus on changes. With each new state administration, priorities and people change, adding inconsistency to reform efforts. 
"It is true that higher outpatient payments are directly related to an outdated fee reimbursement schedule," Kellar says. "This is something over which the agency does have control and currently is negotiating with vendors willing to take on this mammoth project."
Troy Prevot, executive vice president of LCTA Workers' Comp, maintains the real driver of high costs is the duration of disability, driven by the increased use of medical treatment and amount of time wages are replaced.
"Unfortunately claimants don't benefit from the long disability, but some stakeholders do—not the employer or the employee," Prevot says.
Higher costs could impact business in Louisiana, regardless of the reasons why and despite the state's argument against state-by-state comparisons. 
"Although premiums have come down, they're still high," Robinson says. "If you're a business looking for somewhere to develop, and you can pay less in workers' comp costs in one place than another, you'll pick the location with the lower rates."