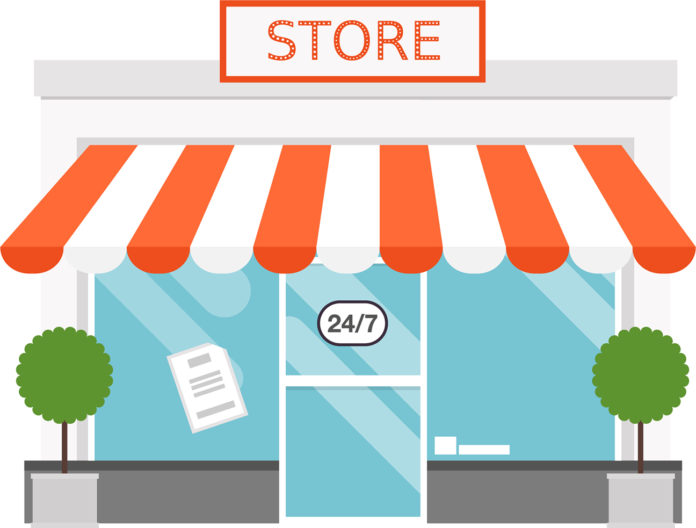 HOT SPOT: The Knock Knock Children's Museum was wildly popular in its first year of operation, and its 200,000 visitors made it one of the most-visited attractions in Baton Rouge. (Photo by Tim Mueller)
---
Thousands of rubber ducks clipped past each other as they bobbed and weaved down the stream at Baton Rouge's City Park Golf Course in early June, battling it out for one of three prizes—vacations to San Francisco, Austin, or a Baton Rouge staycation.
Each sponsored by a local company, some ducks donned sombreros, others wore sailor hats, press badges and surgical masks. One was placed in an inflatable submarine. The submarine-dwelling duck, sponsored by Stun Design, won.
It was a typically oppressive summer day in Baton Rouge, but none of the more than 700 attendees seemed to mind. They were more interested in the spirit of the competition during this Duck Derby, the first fundraiser the Knock Knock Children's Museum has hosted since its August 22, 2017, opening.
"The smaller companies especially went all out," says Rebecca Nelson, a community advocate and Knock Knock board member. "Even though it was 100 degrees outside, it engaged people."
In all, 45 companies and 6,000 rubber ducks participated in the sold-out race, raising some $45,000 for the children's museum. Jessica Gagliano, the museum's director of development, says it was the first of many events Knock Knock organizers hope to hold in their quest to attract a generally untapped pool of donors—young parents.
As the museum celebrates its one-year anniversary, it also celebrates bringing in 200,000 visitors over the past 12 months, making Knock Knock one of the most-visited attractions in Baton Rouge. It has also recently closed on its $14 million capital campaign, sunsetting an intense, eight-year grassroots fundraising effort orchestrated by the museum's six founding members.
While Knock Knock doesn't have any direct competition in the Capital Region, other local museums do offer exhibits and special attractions for children in the same age range as Knock Knock's primary base. It's too early to tell whether Knock Knock is pulling in a new audience or pulling from these other attractions.
Regardless, those operating other entities geared toward children say they offer activities and attractions beyond the scope of Knock Knock.
Take the Louisiana Art & Science Museum, for example. The museum does feature a children's section called "Discovery Depot," a gallery where kids up to 7 years of age can play with educational toys, pretend to cook in a kitchen or craft in a space dubbed the "Creation Station." But the LASM is also an art gallery and has its signature planetarium and IMAX theater, as well as permanent exhibits on space science and ancient Egypt.
"To compare Discovery Depot's impact with a children's museum more than 20 times its size doesn't provide insightful information," Carol Gikas, LASM's retiring president and executive director, said in emailed responses to questions from Business Report.
A fair point, but what's also true is that the LASM and Knock Knock—which is eyeing a $1.1 million campaign over the next few years—often chase many of the same donor dollars.
Funding fun
LASM operated on roughly a $2.4 million operating budget in 2017, funded almost equally by earned income, grants and contributed funds. Conversely, Knock Knock's $2.5 million annual operating budget is 60% funded by earned revenue (admission fees and memberships) and 40% by philanthropic donations. The children's museum does not receive any federal or state dollars.
Like Knock Knock, which approaches and often cold-calls specific companies to sponsor one of the museum's 18 "learning zones," LASM also solicits corporate and individual sponsorships for specific exhibitions and programs, as well as through an annual fundraising event that supports educational programming.
LASM attracted 179,910 visitors last year, of which 94,560, or a little more than half, were schoolchildren. Both of these numbers are up slightly from 2016, says LASM spokesman Nicholas BeJeaux, adding some 1,600 households held memberships with the museum in 2017. Specific numbers for the Discovery Depot were not available.
(Photo by Collin Ritchie)
"We still have that same need for the continued support of the community. They helped us open the doors, and now they help us keep this place."

—JESSICA GAGLIANO, director of development, Knock Knock Children's Museum
However, Gikas argues comparing LASM to Knock Knock is like comparing apples and oranges, saying many museums like LASM have a space reserved for their youngest visitors because families come with many ages.
Instead, she offers a comparison to Knock Knock's capital campaign: When LASM raised almost $17 million between 2000 and 2002 to build a planetarium and atrium. In her museum's first 12 months of operating its planetarium, Gikas says attendance hit 245,000.
"New attractions garner excitement in the community," she says. Could the same be said for Knock Knock?
The people behind the children's museum say the 26,000-square-foot building holds more than a "new toy" appeal, as they are actively working to cultivate millennial donors.
"Our charge was to have Knock Knock serve as a catalyst for younger people to be involved with philanthropy," says Nelson, who also participated in the capital campaign years ago.
The children's museum already has a edge by virtue of its purpose to serve children. But it expands on that by maintaining a strong Instagram presence and by allowing young parents to play a major role in organizing various inaugural fundraising events.
Gagliano says dozens of parent donors are currently planning the next big fundraising event: a Storybook Soiree, a gala where adults can take over the museum and play at the exhibits regularly enjoyed by their children. The event is taking place Nov. 16.
"We still have that same need for the continued support of the community," Gagliano says. "They helped us open the doors, and now they help us keep this place."