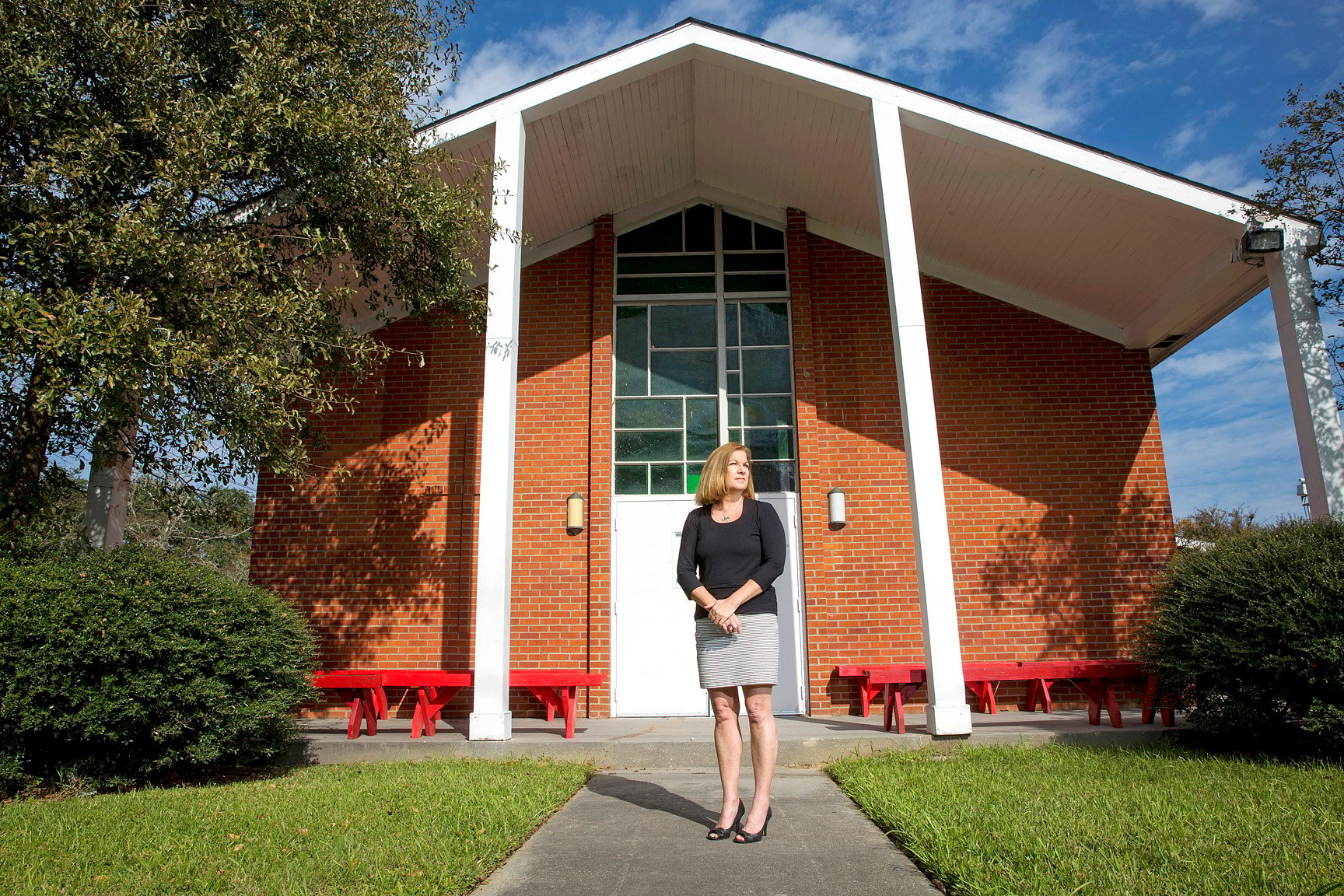 (Photography by Collin Richie: Janet Simmons)
Janet Simmons is chairman and CEO of HOPE Ministries, a nonprofit organization that serves the north Baton Rouge community through a variety of programs that include a client choice food pantry, and a training program that gives participants the life skills they need to find and maintain employment. Helping to make the world a better place is in Simmons' DNA—she spent much of her childhood in Japan with her parents, who worked there as missionaries. Early in her career she worked in marketing and sales for Coca-Cola USA and Microcomputer Techniques in Tennessee. That business background has given her a unique perspective on running a nonprofit, and on how the business community and the nonprofit worlds can better collaborate.
We know there is a tremendous amount of poverty in Baton Rouge. How bad is it?
We have 25% poverty in the city of Baton Rouge. Research shows if a community, any community, gets to that 25% mark then businesses start leaving, people start fleeing the community. In 2000 we had one school system in Baton Rouge. Now we have Central, Zachary, East Baton Rouge, and we nearly had St. George. So you see this outmigration happening in Baton Rouge. Unless we fix this poverty issue our community is going to be another Detroit or inner city St. Louis.
How do you fix it?
First, you get rid of the programs that are not working. Governmental programs that don't work. We keep doing the same things over and over and over again and they're not working. Form collaborative partnerships. Don't open new nonprofits. Don't start new nonprofits. Little nonprofits are popping up all over the place. Find a nonprofit that is doing what you want to do and work with them. Don't work in a silo. Work with them. I have people come to me all the time and they say, "I want to start a nonprofit. What should I do?" And I say, "Don't do it."
What are some of the specific ways HOPE is trying to attack the problem?
The educational system has failed. We have grown adults who don't have the basic skills to work. So at HOPE we teach them those basic skills they should have learned when they were 8, 9 or 10 years old. We work with them in a 40-hour workshop, and we continue to work with them until they're ready to fly. For some people it takes six months. For some it takes five years. We have an open membership policy. A lot of programs want to have an exit plan. We don't want to do that. If someone doesn't have a support system, they need a foundational support system. We become their family. Any time they have a problem they can call us. We don't fix the problem, but we help them fix it.
What can the business community do?
Support programs that work. Check to see the outcomes. Make sure the outcomes are strong and supportive. Don't support programs that don't work. Really look at outcome statistics. Try to encourage nonprofits that do the same thing to merge. We'd be so much better off if we had more collaboration. Don't allow your nonprofit to work in a silo.
How do you know if a nonprofit is effective?
Capital Area United Way is doing a good job of measuring ROI, and they are making nonprofits become better at doing it. The Wilson Foundation is doing that, too. They are forcing us to look at things and see how much are we really changing people's lives, so as a nonprofit we are looking at how we can streamline, not duplicate services.
Related stories