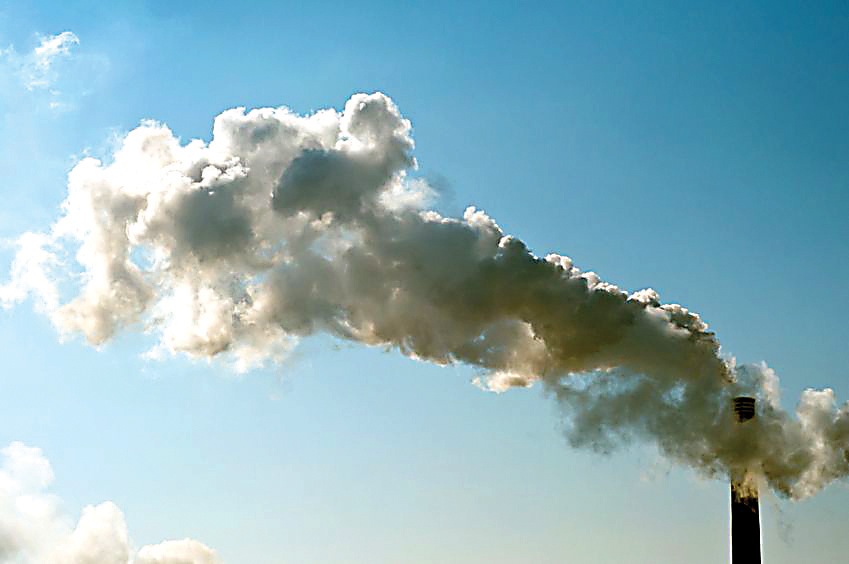 LSU has created a "pitch" competition designed to move faculty innovation from the lab to the marketplace. Here's a look at what's getting funded through the LIFT2 Grant Program.
With the intention of leveraging university research, LSU created the Leveraging Innovation for Technology Transfer Fund, a proof-of-concept funding program that provides support for the commercialization of faculty intellectual property.
Finalized in January by the LSU Board of Supervisors, the LSU LIFT2 Grant Program has already provided 15 grants totaling $500,000 to support projects from various disciplines across all five of LSU's research campuses. "We figured we would start with a bang and continue that with awards twice a year," says Arthur Cooper, chairman of the LSU President's Committee on Technology Transfer, and CEO of the LSU System Research & Technology Foundation.
Since receiving their awards in July, LSU faculty members are using their funding to lift their projects out of the research phase and into prototypes for commercialization. Requests for proposals for the second round of LIFT2 grants will be issued in November, and awards, again totaling $500,000, are expected to be announced on Jan. 15.
Researchers: Guang Jia, associate professor, Medical Physics Program; Kenneth Matthews II, associate professor of physics; Wei-Hsung Wang, adjunct associate professor of physics
Award: $22,145
Project: A novel type of industrial air purifier using X-ray technology
Use: LSU medical physics and health physics faculty with expertise in radiological physics are developing an air purifier that can easily be installed as a filter on top of industrial chimneys. The target market is the oil and gas industry, where an add-on device can help to reduce pollutants in plant emissions. The LIFT2 grant will be used to build a laboratory prototype and collect data, which will support patent and grant applications, as well as development of a full-scale model for field-testing.
Researcher: Jin-Woo Choi, associate professor, School of Electrical Engineering and Computer Science
Award: $27,457
Project: Novel neural stimulation devices
Use: This project will demonstrate a novel neural stimulation device that is implantable and wirelessly powered. The LIFT2 grant helps to develop and validate a prototype neural stimulator for potential applications in the treatment of nerve trauma, paralysis, and pain management.
Researcher: Michael Khonsari, Dow Chemical Endowed Chair and director of the Center for Rotating Machinery, and professor in the Department of Mechanical Engineering
Award: $ 43,700
Project: Evaluation of metal fatigue life
Use: Nearly all machinery components are prone to a pervasive type of damage called fatigue failure. After nearly 10 years of research, a team of engineers at LSU CeRoM has made discoveries and developed procedures for determining the breaking point of metals. Through the LIFT2 grant, Khonsari plans to illustrate the utility of the approach by designing a prototype that shows how a looming fracture in metals can be predicted and avoided.
Researcher: Supratik Mukhopadhyay, assistant professor, School of Electrical Engineering and Computer Science
Award: $21,888
Project: An automated system for video analysis and tracking to detect activities of interest and generate real-time alerts
Use: While many of today's video surveillance systems provide automatic visual tracking of moving objects, detection of activities of interest is still done manually by analysts who need to watch the streaming data constantly for hours under a huge cognitive stress. This project seeks to commercialize an integrated automated video analytics and tracking system that can detect activities of interest in real time in an incoming video stream and generate alerts. With the LIFT2 grant, researchers are hardening the prototype, doing customer discovery, and developing interfaces.
Researcher: Varshni Singh, interim director of microfabrication/CAMD and adjunct research associate for the Biological and Agricultural Engineering Department
Award: $49,515
Project: Microfabrication of X-ray gratings for low-dose and phase contrast imaging
Use: There is a revolution underway in medical CT that promises better image resolution and lower X-ray dose to the patient. The funds from LIFT2 grant were requested to show proof of concept technology that will enable medical doctors to see high quality images of bones as well as tissues with lower X-ray doses to patients. The LIFT2 grant will continue to be used over the next several months to repair, service and update our X-ray scanners and support initial tests.
Researchers: Jeffrey Beasley and Edward Bush, associate professors, School of Plant, Environmental and Soil Science at the LSU AgCenter; Steven Hall, associate professor, Department of Biological and Agricultural Engineering, LSU AgCenter; and Stacia Davis, water quality expert, River Research Station, LSU AgCenter
Award: $20,504
Project: Enhancing an irrigation and leaching-control system for container plant nurseries
Use: The LIFT2 grant will be used to integrate wireless sensor technology to simplify a new LSU irrigation and leaching control system designed to reduce irrigation consumption and potential nutrient leaching during nursery plant production. The technology can potentially help professionals in the ornamental plant industry across the United States better manage irrigation water resources.
Researchers: Todd Shupe, professor, Louisiana Forest Products Development Center School of Renewable Natural Resources, LSU AgCenter; Richard Vlosky, professor and director of the Louisiana Forest Products Development Center School of Renewable Natural Resources, LSU AgCenter; and Jim Richardson, professor, Department of Economics, and professor and director of the Public Administration Institute
Amount: $39,844
Project: Reclaiming chromated copper arsenate from decommission-ed preservative-treated wood
Use: Preservative-treated wood plays a substantial role in the infrastructure of Louisiana and the nation. Virtually all of the preservative-treated wood that is installed is eventually decommissioned and landfilled. The LIFT2 funds will be used to reclaim preservatives and recycle this decommissioned treated wood to produce raw materials for spray-foam insulation.
Researchers: Leanne Redman, associate professor, Reproductive Endocrinology and Women's Health Lab, Pennington Biomedical Research Center; and Corby Martin, associate professor, Ingestive Behavior Laboratory, and director for Behavioral Sciences and Epidemiology, Pennington Biomedical Research Center
Award: $49,500
Project: A virtual weight management clinic
Use: These LIFT2 grant recipients collaborated to develop two state-of-the-art, smartphone-based weight management applications: SmartLossSM and SmartMoms. Although both have high user satisfaction ratings, they are limited in scope because they rely on human operators functioning as counselors. With the help of the LIFT2 grant, the interface of the apps will be fully automated, allowing for the scalability of use by a commercial weight management company or direct sale to consumers via iTunes.
Researchers: Julie Anderson Lively, assistant professor, LSU AgCenter
Award: $13,619
Project: Packaging and storage of a new blue crab bait
Use: With more than 40 million pounds of blue crab harvested annually in Louisiana, Lively and her team have developed a new, effective, less costly bait than the traditional frozen fish bait shipped from the East Cost. Because the new bait requires optimization of storage for longevity and additional use in other fisheries, the LIFT2 grant is being used to test alternative storage techniques, optimize the ingredients in the formula, and alter the basic structure of the bait to be used in a hook fishery instead of a baited pot fishery.