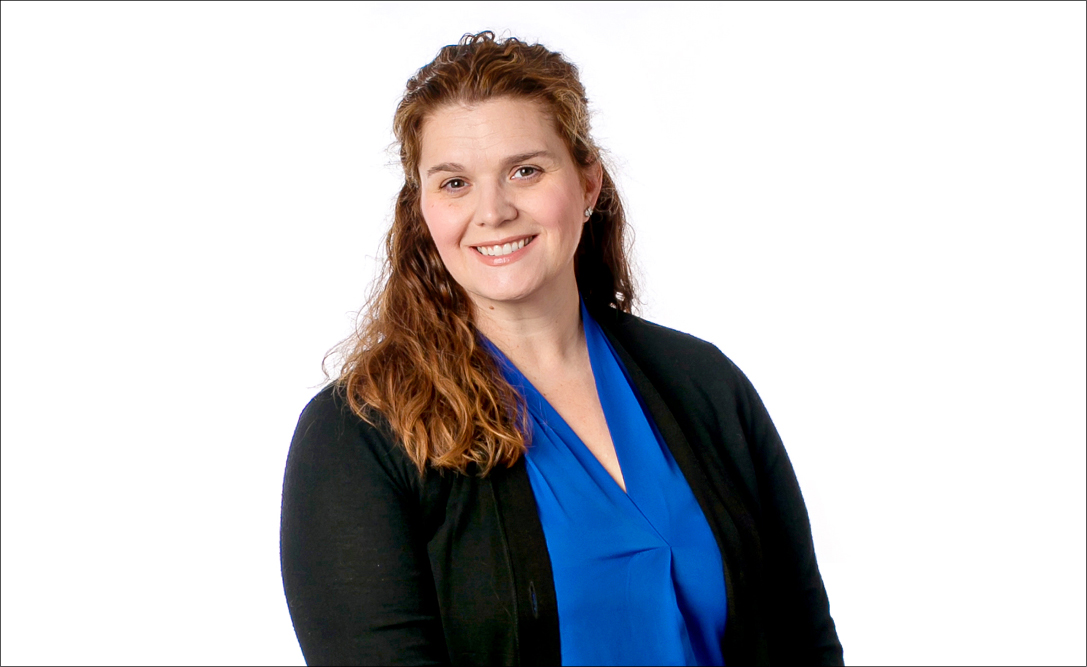 (Photos by Amy Martin)
April Rush Ruffolo,

39
Compliance Officer, Acting CFO, Louisiana Culinary Institute; 

Co-owner, BRQ Restaurant
PROFESSIONAL ACHIEVEMENTS:
Played an integral role in expanding the Louisiana Culinary Institute, not only as an educational center for culinary and hospitality training but also non-educational components.
A founding member of two nonprofits: LCI Foundation and Baton Rouge Emergency Aid Coalition.
Successfully working with her mother, father and husband for almost a decade—"and none of us are even a little maimed."
COMMUNITY:
Aside from the two nonprofits she helped launch, she is also a board member of the Montessori School of Baton Rouge.
NAME ONE BOOK THAT HAS INSPIRED YOU PROFESSIONALLY.
This is kind of an odd choice, but Freakonomics. I first read this, while in Chicago, after finishing an externship at the OIG and my LL.M. degree, both of which were heavily data focused. After reading the book, I was reminded that I wasn't alone in how I thought about problem-solving. I hadn't felt like that since I was a student at Louisiana School for Math, Science, and the Arts.
WHEN YOU WERE A CHILD, WHAT DID YOU WANT TO BE WHEN YOU GREW UP?
Before I really understood what a profession was, I wanted to be the first woman president. Shortly thereafter, it was a writer or dream analyst.
WHAT IS THE STRANGEST JOB YOU'VE EVER HAD?
During my second year in law school, I interned with a sports agent.
WHAT IS YOUR FAVORITE PLACE FOR A BUSINESS LUNCH IN BATON ROUGE, AND WHAT IS YOUR FAVORITE DISH THERE?
That's easy: BRQ Restaurant! On the current fall menu, I like the BBQ salmon with pineapple habanero glaze, brussel sprouts and dates (minus the lardons–I'm pescatarian). I have also had business lunches at LCI where the students make something different each time.
WHAT DO YOU CONSIDER YOUR GREATEST ACHIEVEMENT?
It's two-fold, but both family related: having raised kind children and surviving working with my husband and both of my parents daily.
HOW DO YOU GET PUMPED UP BEFORE A BIG MEETING, PRESENTATION OR PITCH?
I do my homework and try to get a good rest. My mom always fed my sister and I fish before big tests, so I try to have the same before any big event.
WHAT HAS BEEN THE MOST FULFILLING MOMENT IN YOUR CAREER SO FAR?
During the flood last year, I was fortunate to be an integral part of two groups that gave back to our community. LCI faculty, staff and students rallied together and provided over 45,000 meals for first responders and those affected, all free of charge through donations and the LCI Foundation. And the Baton Rouge Emergency Aid Coalition provided mattresses to hundreds of flood victims and take-home food bags for students at-risk of being hungry on the weekend, among other needed items. Being able to spend time helping others was a welcome distraction while dealing with my own flooded home.
WHAT HAVE YOU LEARNED THE HARD WAY?
That if you don't delegate, you won't be successful. Unfortunately, I cannot do everything (even though I try).
HOW DO YOU TYPICALLY DRESS FOR WORK: CASUAL? PROFESSIONAL? BUSINESS CASUAL? OTHER?
It runs the gamut, depending on what is going on that day.
WHY PART OF YOUR JOB DO YOU LOVE? WHAT PART DO YOU HATE?
I love the LCI and BRQ family. I have excellent people that work for and with me. They are integral to both LCI and BRQ's success. Hate is a strong word, but I do wish the responsibility wouldn't constantly be there. Even when I take a vacation, I still think about our businesses and look for ways to improve on things.
WHAT IS THE BEST COMPLIMENT YOU'VE EVER GOTTEN FROM A COLLEAGUE OR BOSS?
It was a "Thank you" and a "You were right." Now that may not seem like much, but both of these came from my dad. There is something truly rewarding in knowing that something you did made the business successful and pleased your parents.
MAC OR PC?
We have PCs at the office, but my personal computers/laptops are Macs.
ARE YOU ACTIVE ON SOCIAL MEDIA? IF SO, ON WHICH PLATFORMS ARE YOU MOST ACTIVE?
Yes, but only for about a year (I needed to keep up with things for my kids' schools). I only have a Facebook account.
HOW MANY TEXTS DO YOU SEND ON AN AVERAGE DAY? HOW MANY EMAILS?
I probably send about 50 texts and emails a day.
HOW LOW WILL YOU ALLOW YOUR REMAINING PHONE OR COMPUTER BATTERY LIFE GET (IN %) BEFORE YOU HAVE AN ANXIETY ATTACK?
25% is a stressor for me, especially when the kids are around. Nothing depletes your battery like a 4- or 6-year-old!
HOW MANY UNREAD MESSAGES ARE IN YOUR INBOX RIGHT NOW?
Several, but that doesn't mean I haven't read them and then marked them unread. It's part of my crazy organizational triage.
WHAT'S YOUR FAVORITE APP AT THE MOMENT?
Nothing crazy—Facebook, Dropbox, GroupMe and NPR News all get equal play.
WHAT TIME DO YOU GET UP ON WORKDAY MORNINGS?
I get out of bed at 5:30 a.m. I am awake much earlier.
BREAKFAST AT HOME? BREAKFAST ON THE GO? BREAKFAST AT YOUR DESK? NO BREAKFAST AT ALL?
I don't really have the luxury of a nice breakfast at home. It's usually a mix of in the car during carpool and at my desk once I get to LCI.
THE SAYING GOES: 'BE THE CHANGE YOU WANT TO SEE IN THE WORLD.' SPECIFICALLY, WHAT ARE YOU 'BEING' TO MAKE BATON ROUGE BETTER?
I try to give back every day, whether it is making the workplace more productive, teaching my kids to be good citizens, or volunteering in the community. I was fortunate enough to co-found BREAC with 5 other moms. These ladies are a force that help people in the Baton Rouge MSA and beyond.
WHEN DID YOU REALIZE YOU WERE "GROWN UP?"
I'd like to say when I moved to Chicago without knowing anyone, but I think it really hit me when I was home alone for the first time with my first-born, Giovanni. Granted, I was emotional after just having had a baby, but that was a true reality check that I was in charge of an entire life. Talk about responsibility!
WHO FASCINATES YOU?
My sons, Giovanni (6) and Luca (4), definitely fascinate me. I love how they challenge me to explain (sometimes complicated) things in terms they can understand, and how they constantly ask questions. It is incredible to see how they approach problems and life, in general.
FAVORITE DRINK?
Non-alcoholic—water; alcoholic—Vincent Arroyo Port, Frose' (from BRQ) or Blackberry Cider
IF YOU COULD GO BACK IN TIME, WHAT ADVICE WOULD YOU GIVE YOUR 18-YEAR-OLD SELF?
Three things:
Take advantage of the little to no responsibility that you have right now. Enjoy that you get to take a nap every once in a while, sleep in on a weekend, or take a spur of the moment trip.
Get involved in philanthropy earlier. You're going to really enjoy helping others.
Trust your instincts; they are usually right. Continue to do what you think is right, even if it's not what everyone else is doing.
PETS?
Unfortunately, not right now.
TELL US ABOUT A MOMENT THAT CHANGED YOUR LIFE.
Shortly after I moved to Chicago for law school, I went to ESPN Zone to watch SEC football. I ordered a giant beer and proceeded to yell at the TV. A handsome lineman-sized guy wearing a suit smiled at me. Because this Yankee had never met a southern girl, I was lucky enough to nab him. Several years later we were married in Italy. Had it not been for that football game and his business meeting, I would've never met my husband Charlie and had my sons, Giovanni and Luca.
WHAT CONCERNS YOU MOST ABOUT THE FUTURE?
The unnecessary violence in our community and country, the intolerance of others who are different in some way, and global warming.
WHAT GIVES YOU THE MOST HOPE ABOUT THE FUTURE?
I am hopeful that we can change the trajectory of the future through education, innovation and kindness.
DO YOU PLAN TO BE IN THE CAPITAL REGION FIVE YEARS FROM NOW? WHY OR WHY NOT?
Of course, my businesses and family are here.
IF NAMED KING FOR A DAY, WHAT IS ONE CHANGE YOU WOULD MAKE IN BATON ROUGE?
Even though this is totally self-serving, I would sync the traffic lights.
 DO YOU HAVE A BUCKET LIST? IF SO, WHAT ARE THE TOP 3 THINGS ON IT?
I don't have a bucket list, but I guess if I started one it would include the following:
Bring my kids to the Galapagos Islands, Madagascar and on a Safari.
Write a book.
Visit the pyramids.