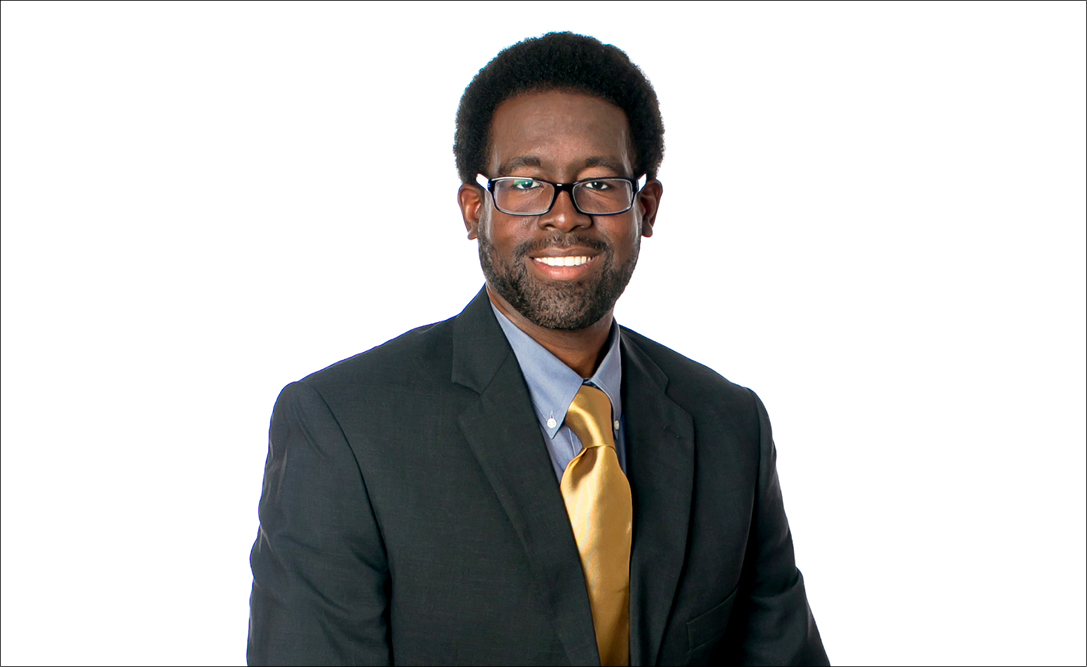 (Photos by Amy Martin)
Zane Bell, 39
Owner and CEO, Tint Masters USA and Phoenix Window Film
PROFESSIONAL ACHIEVEMENTS:
Launched Tint Masters USA as an entrepreneur at the age of 21.
Founded Prosperity Partners, becoming the fastest chapter to charter with Business Network International, where he has since become a director and consultant with BNI.
A board member of Partners One Trade Organization.
Starting own window film brand and product line, Phoenix Window Film.
COMMUNITY:
Volunteers with YEZ (Youth Empowerment Zone) as a business coach and yoga instructor and is a community leader with Next Generation Pioneers, a community involvement group.
NAME ONE BOOK THAT HAS INSPIRED YOU PROFESSIONALLY.
Super Rich by Russell Simmons.
WHEN YOU WERE A CHILD, WHAT DID YOU WANT TO BE WHEN YOU GREW UP?
A truck driver.
WHAT WAS YOUR FIRST JOB, HOW OLD WERE YOU AND WHAT DID YOU LEARN FROM IT?
Working at McDonalds at the age of 16; taught me great work ethic.
WHAT IS YOUR FAVORITE PLACE FOR A BUSINESS LUNCH IN BATON ROUGE, AND WHAT IS YOUR FAVORITE DISH THERE?
Cheesecake Bistro, the Dulce De Leche Cheesecake.
WHAT DO YOU CONSIDER YOUR GREATEST ACHIEVEMENT?
Starting my own window film brand and line, Phoenix Window Film.
HOW DO YOU GET PUMPED UP BEFORE A BIG MEETING, PRESENTATION OR PITCH?
Deep breathing and focusing on the end result.
WHAT WAS YOUR PROFESSIONAL "AHA MOMENT?"
Going to SEMA Trade Show in Las Vegas and seeing how big my potential could be in the window film business.
WHAT HAVE YOU LEARNED THE HARD WAY?
Being a self-taught tinter. I learned business and tech experience the hard way.
HOW DO YOU TYPICALLY DRESS FOR WORK: CASUAL? PROFESSIONAL? BUSINESS CASUAL? OTHER?
Casual professional.
WHY PART OF YOUR JOB DO YOU LOVE? WHAT PART DO YOU HATE?
I love the sales and installation, but strongly dislike the paperwork and administration.
MAC OR PC?
Mac.
ARE YOU ACTIVE ON SOCIAL MEDIA? IF SO, ON WHICH PLATFORMS ARE YOU MOST ACTIVE?
Yes, Facebook.
HOW LOW WILL YOU ALLOW YOUR REMAINING PHONE OR COMPUTER BATTERY LIFE GET (IN %) BEFORE YOU HAVE AN ANXIETY ATTACK?
2%.
WHAT'S YOUR FAVORITE APP AT THE MOMENT?
Pandora.
WHAT IS YOUR FAVORITE TECHNOLOGICAL ADVANCEMENT OF THE PAST DECADE?
New i-Phone.
WHAT TECHNOLOGY DO YOU WISH WAS NEVER INVENTED?
Police radar.
WHAT TIME DO YOU GET UP ON WORKDAY MORNINGS?
5 a.m.
BREAKFAST AT HOME? BREAKFAST ON THE GO? BREAKFAST AT YOUR DESK? NO BREAKFAST AT ALL?
All of the above.
THE SAYING GOES: 'BE THE CHANGE YOU WANT TO SEE IN THE WORLD.' SPECIFICALLY, WHAT ARE YOU 'BEING' TO MAKE BATON ROUGE BETTER?
A person of unconditional love.
WHEN DID YOU REALIZE YOU WERE "GROWN UP?"
When the bills showed up in my name.
WHICH TALENT OR SUPERPOWER WOULD YOU MOST LIKE TO HAVE AND WHY?
Flash Gordon, because he moves like me.
WHAT'S A NICKNAME YOUR FRIENDS OR FAMILY MEMBERS HAVE FOR YOU?
Z.
FAVORITE DRINK?
Alkaline water.
WHO IS YOUR FAVORITE ARTIST?
Mary J. Blige.
WHAT IS YOUR FAVORITE MOVIE?
Avengers.
WHO WOULD PLAY YOU IN A MOVIE?
Samuel Jackson.
IF YOU COULD GO BACK IN TIME, WHAT ADVICE WOULD YOU GIVE YOUR 18-YEAR-OLD SELF?
Be confident.
HOBBIES?
Cars and yoga.
WHAT CONCERNS YOU MOST ABOUT THE FUTURE?
Because I know the future is going to come, I don't have any concerns. I embrace it!
WHAT WOULD BE YOUR ADVICE FOR FUTURE FORTY UNDER 40 HONOREES?
Stay focused.
DO YOU PLAN TO BE IN THE CAPITAL REGION FIVE YEARS FROM NOW? WHY OR WHY NOT?
Yes, I like the business atmosphere and the culture of Baton Rouge.
DO YOU HAVE A BUCKET LIST? IF SO, WHAT ARE THE TOP 3 THINGS ON IT?
Hot air balloon ride.

Drive a real Indy race car.

Sky diving.