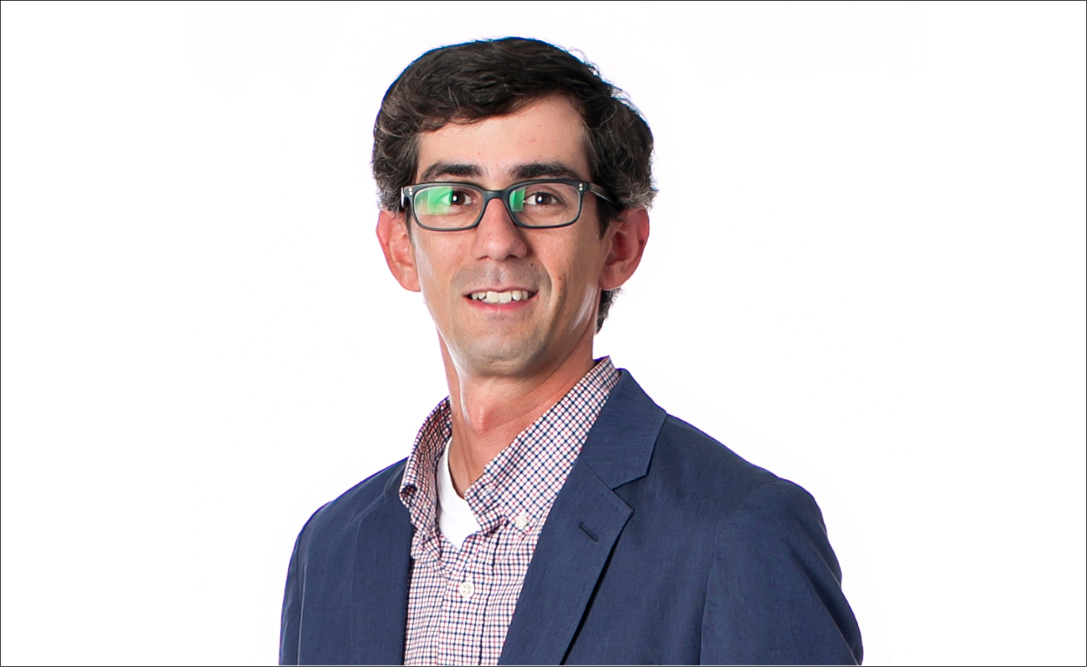 (Photos by Amy Martin)
Trent Bondy, 37
Vice President and Sales Manager, LUBA Workers' Comp
PROFESSIONAL ACHIEVEMENTS:
Helped company expand into Mississippi, Arkansas and Texas markets.
Earning promotion to sales manager, overseeing sales and staff team while maintaining 15 contracts with network of independent agents.
Sitting on the Advisory Board of the Mississippi Assigned Risk Plan.
COMMUNITY:
Member of the Fore!Kids Foundation, which facilitates the New Orleans-based PGA tour event while donating millions of dollars to children's charities in New Orleans and Baton Rouge; is also a member and past president of the Karnival Krewe de Louisiane board of directors, a local Mardi Gras krewe that raises money for cancer research, education and indigent patient care.
WHEN YOU WERE A CHILD, WHAT DID YOU WANT TO BE WHEN YOU GREW UP?
A farmer. My uncle was a row farmer when I was little.
WHAT WAS YOUR FIRST JOB, HOW OLD WERE YOU AND WHAT DID YOU LEARN FROM IT?
Prior to high school, my neighborhood friend and I used to cut grass around the neighborhood. I think yards were going for $20 a piece! But I learned time management from that job—during summers, we'd cut yards in the morning to leave ourselves time to squeeze in 36 holes of golf at Webb Park every afternoon!
WHAT IS THE STRANGEST JOB YOU'VE EVER HAD?
Not exactly strange but, in college, I worked as a horse wrangler taking trail rides in Big Sky, Montana. It taught me a lot about pushing myself outside of my comfort zone.
WHAT IS YOUR FAVORITE PLACE FOR A BUSINESS LUNCH IN BATON ROUGE, AND WHAT IS YOUR FAVORITE DISH THERE?
My boss and I have weekly meetings on Mondays during lunch so consequently  a semi-ulterior motive has emerged—we're on the search for the best red beans and rice in town!
HOW DO YOU GET PUMPED UP BEFORE A BIG MEETING, PRESENTATION OR PITCH?
I tend to rehearse in preparation; all the way up to the point of walking through the door.
WHAT HAS BEEN THE MOST FULFILLING MOMENT IN YOUR CAREER SO FAR?
Growing the business through creating new customer relationships. In a singular example, growing our Mississippi territory has been particularly personal to me. We've taken LUBA from a brand new carrier in Mississippi to the fourth-largest writer of workers' comp
WHAT WAS YOUR PROFESSIONAL "AHA MOMENT?"
In the business of workers' comp, we see employees injured every day. Often these injuries cause major impacts to families and livelihoods. I think seeing that human side of our business every day puts things into perspective and keeps me grounded.
WHAT IS YOUR BEST PRODUCTIVITY HACK?
Trying to do multiple tasks as once. I'm constantly trying to figure a way to put a process on "cruise control." Unfortunately, I think many times I spend more time on this than just knocking things out!
WHAT HAVE YOU LEARNED THE HARD WAY?
The importance of communication. I'm not the best communicator but I'm learning that in any unpleasant situation, there was probably a lack of communication somewhere along the way.
HOW DO YOU TYPICALLY DRESS FOR WORK: CASUAL? PROFESSIONAL? BUSINESS CASUAL? OTHER?
Business casual – which best fits my personality. And I'm a firm believer that you have to be "you" if you're going to put your best self in front of people.
WHY PART OF YOUR JOB DO YOU LOVE? WHAT PART DO YOU HATE?
I love building trust throughout our customer base. I hate seeing permanent work injuries and the impact it has on families and livelihoods.
WHAT IS THE BEST COMPLIMENT YOU'VE EVER GOTTEN FROM A COLLEAGUE OR BOSS?
Once people get to know me they generally tell me that I'm genuine, dependable, and authentic. Being someone who is easy to talk to and is trustworthy is important to me.
MAC OR PC?
PC.
ARE YOU ACTIVE ON SOCIAL MEDIA? IF SO, ON WHICH PLATFORMS ARE YOU MOST ACTIVE?
I wouldn't call it active but I'm on Instagram. I appreciate the art of photography and I like taking nice photos so Instagram is the best fit of the platforms.
HOW MANY TEXTS DO YOU SEND ON AN AVERAGE DAY? HOW MANY EMAILS?
Texts, between 25 and 50; email, between 75 and 100.
HOW LOW WILL YOU ALLOW YOUR REMAINING PHONE OR COMPUTER BATTERY LIFE GET (IN %) BEFORE YOU HAVE AN ANXIETY ATTACK?
LOL—at 50% I start scrambling for a charger.
HOW MANY UNREAD MESSAGES ARE IN YOUR INBOX RIGHT NOW?
Well, just today I've got 42 … I'm going to leave it at just today…
WHAT'S YOUR FAVORITE APP AT THE MOMENT?
Epicurious. If you like cooking this is a good reference app.
WHAT IS YOUR FAVORITE TECHNOLOGICAL ADVANCEMENT OF THE PAST DECADE?
There have been tremendous strides in safety technology that is being utilized in the workplace. Everything from lifting devices for the healthcare sector to blade-stop technology for wood working and fabrication shops.
WHAT TECHNOLOGY DO YOU WISH WAS NEVER INVENTED?
Traffic cameras …lol.
WHAT TIME DO YOU GET UP ON WORKDAY MORNINGS?
5:30 a.m.
BREAKFAST AT HOME? BREAKFAST ON THE GO? BREAKFAST AT YOUR DESK? NO BREAKFAST AT ALL?
None! And I love breakfast food; I just don't take the time. It's even been a new years' resolution for years.
THE SAYING GOES: 'BE THE CHANGE YOU WANT TO SEE IN THE WORLD.' SPECIFICALLY, WHAT ARE YOU 'BEING' TO MAKE BATON ROUGE BETTER?
I'm passionate about being philanthropic and I'm fortunate that my employer is also passionate. In Baton Rouge, there are so many great ways to donate your time and energy. I encourage everyone to find a cause that speaks to them.
WHEN DID YOU REALIZE YOU WERE "GROWN UP?"
Wait, what? When did I grow up?? I don't think I have yet!
WHAT WAS THE BEST VACATION YOU HAVE EVER TAKEN?
When I was a kid, that company my dad worked for was based in Orlando. At the end of each year, he had an annual meeting which meant we got to go to the theme parks. This happened probably 4 or 5 years in a row which created a lot of great memories for my family.
FAVORITE GIFT YOU WERE GIVEN AS A CHILD?
My first shotgun. I think the lessons learned outdoors and the respect I developed for a firearm are invaluable to youth.
WHICH TALENT OR SUPERPOWER WOULD YOU MOST LIKE TO HAVE AND WHY?
The ability to slowww down time!
WHAT ARE YOU SUPERSTITIOUS ABOUT?
I was born on the January 13th so I've always considered 13 to be my lucky number.
WHO FASCINATES YOU?
My kids! Watching the gears turn in their heads is amazing.
WHICH FICTIONAL CHARACTER DO YOU MOST IDENTIFY WITH?
Ignatius J. Reilly, maybe. Every once in a while I feel like I'm on the downward side of the Wheel of Fortuna!
FAVORITE DRINK?
Coca Cola Classic.
WHAT IS YOUR FAVORITE BAND OR SONG?
Led Zeppelin.
WHAT IS YOUR FAVORITE MOVIE?
I love the Pink Panther series of movies.
WHO WOULD PLAY YOU IN A MOVIE?
Inspector Clouseau, of course!
IF YOU COULD GO BACK IN TIME, WHAT ADVICE WOULD YOU GIVE YOUR 18-YEAR-OLD SELF?
Stick out the tough times and fight your way through! I came back to Baton Rouge after my first semester in college (Ole Miss) and have always regretted giving up on that experience.
HOBBIES?
Golf, fishing, hunting.
TELL US ABOUT A MOMENT THAT CHANGED YOUR LIFE.
When my first child was born I suddenly came to the realization that I'm no longer the center of my own universe. That was a profound moment and has changed the rest of my life.
WHAT'S THE NEXT BIG PERSONAL OR CAREER CHALLENGE YOU PLAN TO TAKE ON?
There's a run-down house (100 years old) on some property we have in Pointe Coupee Parish. I'm planning on restoring it and using it as a camp house.
WHAT GIVES YOU THE MOST HOPE ABOUT THE FUTURE?
Popular trends and economies are cyclical—the world is constantly reinventing itself.
WHAT WOULD BE YOUR ADVICE FOR FUTURE FORTY UNDER 40 HONOREES?
What does Rolfe (McCollister) say? "Love what you do for work…and you'll never have to work again."
DO YOU PLAN TO BE IN THE CAPITAL REGION FIVE YEARS FROM NOW? WHY OR WHY NOT?
Yes. I love this city, community—and the Tigers!
IF NAMED KING FOR A DAY, WHAT IS ONE CHANGE YOU WOULD MAKE IN BATON ROUGE?
I would build the loop!
DO YOU HAVE A BUCKET LIST? IF SO, WHAT ARE THE TOP 3 THINGS ON IT?
Glacier National Park.
Yosemite National Park.
Olympic National Park.