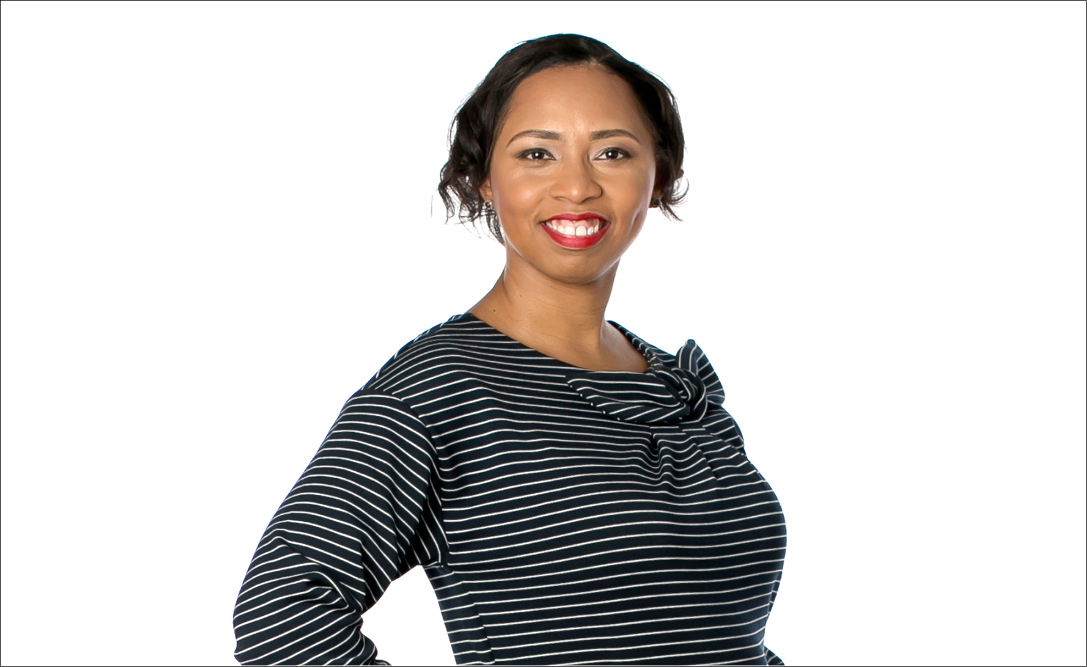 (Photos by Amy Martin)
Tokesha Collins-Wright,

39
Partner, Kean Miller Law Firm
PROFESSIONAL ACHIEVEMENTS:
First African-American female partner at the law firm, practicing environmental law.
Member of BRAC Leadership Baton Rouge Class of 2018.
Prior to law school, was a highway engineer for the Louisiana and Texas departments of transportation.
Presidential Scholar at the University of Maryland School of Law.
COMMUNITY:
On the board of directors for the Iris Domestic Violence Center and is chair of Junior League's Baton Rouge Diaper Bank.
NAME ONE BOOK THAT HAS INSPIRED YOU PROFESSIONALLY.
"The Secret Thoughts of Successful Women," by Valerie Young
WHEN YOU WERE A CHILD, WHAT DID YOU WANT TO BE WHEN YOU GREW UP?
A doctor.
WHAT WAS YOUR FIRST JOB, HOW OLD WERE YOU AND WHAT DID YOU LEARN FROM IT?
I had a summer job as a McDonald's cashier when I was a junior in high school. From that job, I learned about the importance of hard work, being reliable and dependable, and the value of good customer service. I try to be unfailingly nice and respectful to any person I interact with in the service industry because a lot of people just aren't.
WHAT IS YOUR FAVORITE PLACE FOR A BUSINESS LUNCH IN BATON ROUGE, AND WHAT IS YOUR FAVORITE DISH THERE?
I like to meet at Capitol City Grill Downtown. My usual meal is the chicken salad. I'll also get the vegetable of the day as a side dish. If we're having appetizers, I definitely order the fried green tomatoes.
WHAT DO YOU CONSIDER YOUR GREATEST ACHIEVEMENT?
Balancing my law practice with my community service work along with my family life as a wife and mother to my husband and toddler daughter is my greatest achievement so far.
HOW DO YOU GET PUMPED UP BEFORE A BIG MEETING, PRESENTATION OR PITCH?
I grab a super grande skinny hot chai latte (no sweetener) from CC's and practice my presentation over and over. I'm definitely of the school of thought that practice makes perfect!
WHAT HAS BEEN THE MOST FULFILLING MOMENT IN YOUR CAREER SO FAR?
Becoming a partner at my law firm has so far been the most fulfilling moment of my professional career.
HOW DO YOU TYPICALLY DRESS FOR WORK: CASUAL? PROFESSIONAL? BUSINESS CASUAL? OTHER?
Business casual. However, I do keep a couple of suit jackets in my office in case I need to dress up on any given day. I also keep a pair of black heels in my car.
MAC OR PC?
PC.
ARE YOU ACTIVE ON SOCIAL MEDIA? IF SO, ON WHICH PLATFORMS ARE YOU MOST ACTIVE?
Yes. I have Facebook, Instagram, and Twitter accounts.
HOW MANY TEXTS DO YOU SEND ON AN AVERAGE DAY? HOW MANY EMAILS?
Dozens of texts and emails each day.
HOW LOW WILL YOU ALLOW YOUR REMAINING PHONE OR COMPUTER BATTERY LIFE GET (IN %) BEFORE YOU HAVE AN ANXIETY ATTACK?
50%.
HOW MANY UNREAD MESSAGES ARE IN YOUR INBOX RIGHT NOW?
None! I might fully read each email as it comes in, but I need to at least take a glance at everything just to make sure I'm not missing something important.
WHAT'S YOUR FAVORITE APP AT THE MOMENT?
I'm a mom with a very photogenic kid, so Shutterfly is my favorite app right now.
WHAT IS YOUR FAVORITE TECHNOLOGICAL ADVANCEMENT OF THE PAST DECADE?
The iPhone has changed all of our lives.
WHAT TIME DO YOU GET UP ON WORKDAY MORNINGS?
My daughter usually wakes up between 5 a.m. and 5:30 a.m. most mornings.
BREAKFAST AT HOME? BREAKFAST ON THE GO? BREAKFAST AT YOUR DESK? NO BREAKFAST AT ALL?
I usually grab breakfast from CC's and eat it at my desk at the office.
THE SAYING GOES: 'BE THE CHANGE YOU WANT TO SEE IN THE WORLD.' SPECIFICALLY, WHAT ARE YOU 'BEING' TO MAKE BATON ROUGE BETTER?
I am a member of this year's BRAC Leadership Baton Rouge Class. The program is geared to prepare its participants for leadership positions in the local community, by focusing in on key areas of concern such as education, cultural diversity, city and state government, economic development, and the criminal justice system. We meet monthly with local leaders in each of these fields in order to get first-hand knowledge of the issues affecting our community and to hopefully come up with some ideas of how to solve these issues.
WHEN DID YOU REALIZE YOU WERE "GROWN UP?"
I realized I was grown up when I bought my house nearly six years ago. Having a 30-year mortgage is a huge financial commitment and is a sign that at least the bank thinks I'm a responsible adult.
WHAT WAS THE BEST VACATION YOU HAVE EVER TAKEN?
My husband and I honeymooned in San Juan, Puerto Rico, almost three years ago. It was, hands down, the best vacation I've ever had. Seeing the devastation caused to the island by Hurricane Maria has been heartbreaking. I look back at our vacation photos and I just cannot believe that the island that held so much magic and happiness has been so decimated.
WHICH TALENT OR SUPERPOWER WOULD YOU MOST LIKE TO HAVE AND WHY?
I would like to be able to sing well because I do sing but not that well….
WHAT'S A NICKNAME YOUR FRIENDS OR FAMILY MEMBERS HAVE FOR YOU?
Kesha or Tokes.
WHAT ARE YOU SUPERSTITIOUS ABOUT?
I don't like to speak about my hopes or wishes out loud in case that jinxes it.
WHO FASCINATES YOU?
Lin-Manuel Miranda and Roxane Gay.
FAVORITE DRINK?
Before 5 p.m., chai latte; after 5 p.m., a glass of Merlot.
WHAT IS YOUR FAVORITE BAND OR SONG?
La Vie En Rose holds a special place in my heart—it was my wedding song.
WHAT IS YOUR FAVORITE MOVIE?
The Philadelphia Story.
WHO WOULD PLAY YOU IN A MOVIE?
Tessa Thompson.
IF YOU COULD GO BACK IN TIME, WHAT ADVICE WOULD YOU GIVE YOUR 18-YEAR-OLD SELF?
You're not going to have the answers for a long time—don't stress out about it. Enjoy your life and be present in the moment.
TELL US ABOUT A MOMENT THAT CHANGED YOUR LIFE.
Having my daughter – honestly, that's probably the true moment when I realized I was grown up.
WHAT CONCERNS YOU MOST ABOUT THE FUTURE?
I see weariness and complacency in a lot of people my age and older and it gives me great concerns about our future.
WHAT GIVES YOU THE MOST HOPE ABOUT THE FUTURE?
I look at my daughter's face—it holds wonder, sheer joy, and lots of curiosity. Everything is new and exciting to her. Regardless of the issues plaguing our world now, I look at her and I have hope that her generation will make the world a better place.
WHAT WOULD BE YOUR ADVICE FOR FUTURE FORTY UNDER 40 HONOREES?
Keep doing whatever it is that you're doing right now. You're making a positive change in the world and our community is the better for it.
DO YOU PLAN TO BE IN THE CAPITAL REGION FIVE YEARS FROM NOW? WHY OR WHY NOT?
Yes. I'm a Louisiana girl and I want to raise my daughter to be a proud Louisiana girl. I cannot imagine living anywhere besides here. I'm already planning her education and I know where she'll be attending school through middle school.
IF NAMED KING FOR A DAY, WHAT IS ONE CHANGE YOU WOULD MAKE IN BATON ROUGE?
I would add more language immersion schools for K-12 education. There are countless benefits of bilingualism and I think there should be more opportunities for parents to place their children in such programs. This is a must in our increasingly globalized world.