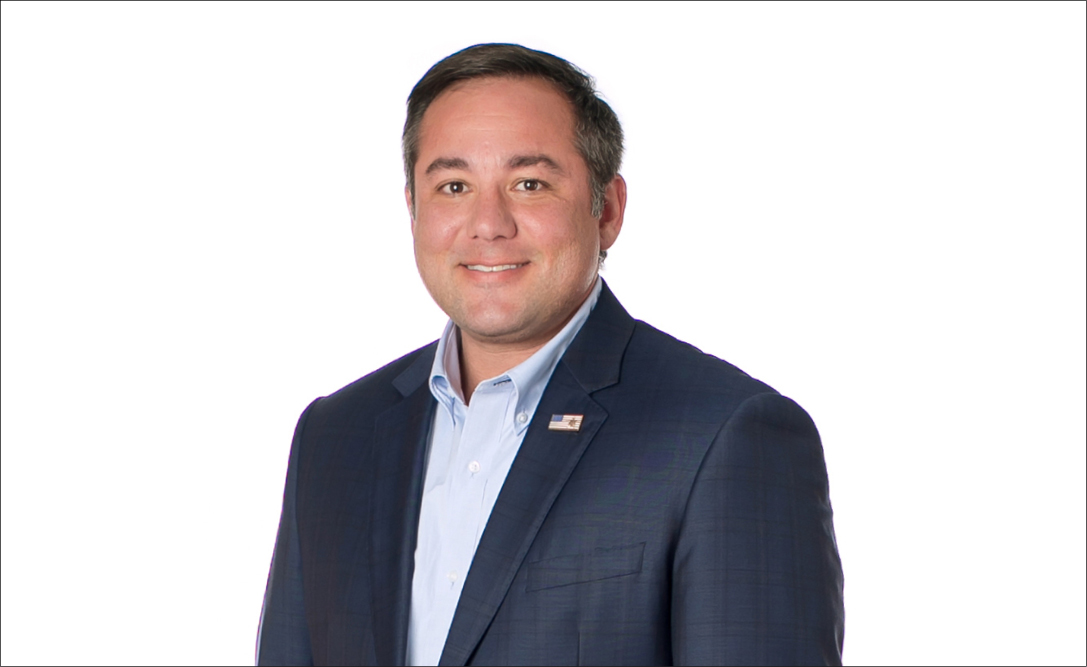 (Photos by Amy Martin)
Lionel Rainey III,

39
President, LR3 Consulting and Public Relations
PROFESSIONAL ACHIEVEMENTS:
Coming back from a failed business, starting over with nothing ("as in dead broke") and creating a successful company.
Breaking into the political consulting world in Louisiana without being from here or having any political connections.
Helped numerous state and local candidates win elected office, was the spokesperson for the St. George incorporation movement as well as the Orange Bowl and BCS National Championship and was part of the team helping pass medical marijuana legislation in Louisiana.
COMMUNITY:
A board member for Brave Heart-Children in Need and was a Cajun Navy volunteer during the August 2016 floods in south Louisiana.
NAME ONE BOOK THAT HAS INSPIRED YOU PROFESSIONALLY.
Tough question. I try to read at least two books per month. There are three that I read at an early age that had a big impact on me: On Liberty by British Philosopher John Stuart Mill; On the Road by Jack Kerouac; and The Conscience of a Conservative by Barry Goldwater.
Honorable mentions: Tipping Point by Malcolm Gladwell and Fear and Loathing in Las Vegas by Hunter S. Thompson.
WHEN YOU WERE A CHILD, WHAT DID YOU WANT TO BE WHEN YOU GREW UP?
I took an aptitude test when I was in 7th grade. It said I would do well as a law enforcement officer, a politician, or a preacher. I served as a law enforcement officer in the USCG. I guess you could say my job now is a hybrid of politician and preacher.
WHAT WAS YOUR FIRST JOB, HOW OLD WERE YOU AND WHAT DID YOU LEARN FROM IT?
My first two real jobs were serving as a lifeguard at the local country club and working as a farm hand. Both taught me invaluable lessons about a hard day's work, responsibility and consequences of my actions.
WHAT IS THE STRANGEST JOB YOU'VE EVER HAD?
Working on a small family dairy farm one summer.
WHAT DO YOU CONSIDER YOUR GREATEST ACHIEVEMENT?
Marrying my wife and having my child, Lionel IV. Outside of family my greatest achievement is being able to start over from nothing after an early business failure. I was living in a state with no family, in a city with no real contacts and with no money. I couldn't pay my electricity bill at the house I was renting. I had to walk to CC's every day to work from there. It taught me a lot about myself.
HOW DO YOU GET PUMPED UP BEFORE A BIG MEETING, PRESENTATION OR PITCH?
I'm naturally pretty pumped up. I actually have to slow myself down. Typically, the night before I will give the presentation multiple times by myself. I'll get a good night's rest, and then give the presentation again to myself. I normally will listen to classical music prior to the presentation to get in a good, calm place.
WHAT HAS BEEN THE MOST FULFILLING MOMENT IN YOUR CAREER SO FAR?
Being part of a successful U.S. Senate campaign.
WHAT WAS YOUR PROFESSIONAL "AHA MOMENT?"
When we won Tom Schedler's first Secretary of State race and he included me in his speech. That was my first campaign and the first time I really realized I could do this.
WHAT IS YOUR BEST PRODUCTIVITY HACK?
Hiring people that are smarter than you, hard working, and loyal.
WHAT HAVE YOU LEARNED THE HARD WAY?
I have failed more than I have succeeded. I've learned that nothing worthwhile comes for free and if you plan on doing something with lasting impact you will make equally as many enemies as friends.
HOW DO YOU TYPICALLY DRESS FOR WORK: CASUAL? PROFESSIONAL? BUSINESS CASUAL? OTHER?
My attire of choice is shorts, flip flops and a t-shirt. Most day's it's slacks and a nice polo. If I have meetings or interviews its suit and tie.
WHY PART OF YOUR JOB DO YOU LOVE? WHAT PART DO YOU HATE?
There is nothing better than sitting in a war room, watching election results come in and winning. Nothing worse than that same scenario and losing. I love being able to craft a message that people respond to. I do not enjoy having to mine data and analytics.
WHAT IS THE BEST COMPLIMENT YOU'VE EVER GOTTEN FROM A COLLEAGUE OR BOSS?
Having someone who works for me tell me that I was the best boss they had ever had. That I demanded a great deal from them but that they knew I had their back.
MAC OR PC?
All Mac all the time.
ARE YOU ACTIVE ON SOCIAL MEDIA? IF SO, ON WHICH PLATFORMS ARE YOU MOST ACTIVE?
Facebook. Although I enjoy Reddit the most. Social media goes with my work. I've had a few posts on Facebook go viral, resulting in thousands of followers. Now every time I make a post I have people that I don't know who chime in. There are a lot of weirdo's and keyboard tough guys in the social world.
HOW MANY TEXTS DO YOU SEND ON AN AVERAGE DAY? HOW MANY EMAILS?
Hundreds. It's almost impossible to keep up.
HOW LOW WILL YOU ALLOW YOUR REMAINING PHONE OR COMPUTER BATTERY LIFE GET (IN %) BEFORE YOU HAVE AN ANXIETY ATTACK?
I always have battery and charger backups.
HOW MANY UNREAD MESSAGES ARE IN YOUR INBOX RIGHT NOW?
27 text messages, 13 voice mails, about 150 important emails, 67 Facebook notifications, and 22 Twitter notifications.
WHAT'S YOUR FAVORITE APP AT THE MOMENT?
Barstool sports. It gives me a break from all the serious work I have. Almost always makes me laugh.
WHAT TECHNOLOGY DO YOU WISH WAS NEVER INVENTED?
Smartphones. I look at younger children out in public and all I see is them staring at their phones and not interacting with people or even their environment.
WHAT TIME DO YOU GET UP ON WORKDAY MORNINGS?
Between 5:15 a.m. and 5:30 a.m.
BREAKFAST AT HOME? BREAKFAST ON THE GO? BREAKFAST AT YOUR DESK? NO BREAKFAST AT ALL?
I make a protein shake or stop by Planet Nutrition and pick one up.
THE SAYING GOES: 'BE THE CHANGE YOU WANT TO SEE IN THE WORLD.' SPECIFICALLY, WHAT ARE YOU 'BEING' TO MAKE BATON ROUGE BETTER?
I believe that working to elect leaders who influence positive change goes a long way. I will never get involved in any local campaign or movement that I do not believe will have a positive effect on Baton Rouge and East Baton Rouge Parish. You cannot effect real positive change and make everyone happy.
WHEN DID YOU REALIZE YOU WERE "GROWN UP?"
I'm still in denial.
WHAT WAS THE BEST VACATION YOU HAVE EVER TAKEN?
We rented a house on the water on the southwest coast of Jamaica for our honeymoon–with full staff and chef. Best vacation I've ever had.
FAVORITE GIFT YOU WERE GIVEN AS A CHILD?
My first car. It was pitiful. 1990 baby blue Ford Escort. It helped to shape my view that material things really don't matter.
WHICH TALENT OR SUPERPOWER WOULD YOU MOST LIKE TO HAVE AND WHY?
I would like to be able to fly. I don't think there's anything cooler than that.
WHAT'S A NICKNAME YOUR FRIENDS OR FAMILY MEMBERS HAVE FOR YOU?
Little Lionel (I'm the third–so my dad's name was Lionel, too.) Now my son (Lionel IV) goes by that nickname. But we shortened it to LL.
WHAT ARE YOU SUPERSTITIOUS ABOUT?
I'm not really superstitious. I try to never count a victory before we've won.
WHO FASCINATES YOU?
Churchill and Washington. I've probably read more about them than any other historical figures.
WHICH FICTIONAL CHARACTER DO YOU MOST IDENTIFY WITH?
Atticus Finch.
FAVORITE DRINK?
Old Fashioned.
WHAT IS YOUR FAVORITE BAND OR SONG?
Could never pick just one. I love everything from TuPac to Zeppelin. My favorite station on Pandora right now is Hipster BBQ.
WHAT IS YOUR FAVORITE MOVIE?
Armageddon. Don't know why, but I could watch it every time it comes on TV.
WHO WOULD PLAY YOU IN A MOVIE?
A young Clint Eastwood.
PETS?
We have a 25-pound cat.
HOBBIES?
I play competitive golf – but the majority of time is spent playing with my two-year old.
TELL US ABOUT A MOMENT THAT CHANGED YOUR LIFE.
The first time I went on a search and rescue mission in the coast guard. It's hard to describe the feeling you get when you save someone's life. It's special. You don't think about any of the dangers around you. You are laser focused on making sure that this person lives. It radically changed my outlook on a lot of things. Especially how to maintain your composure in dire circumstances.
WHAT'S THE NEXT BIG PERSONAL OR CAREER CHALLENGE YOU PLAN TO TAKE ON?
We're looking forward to working with some out of state congressional campaigns during the 2018 mid-term elections.
WHAT CONCERNS YOU MOST ABOUT THE FUTURE?
The vitriol and dissent between political parties and philosophical ideas. We're at a point in this country where people hate each other for having a difference of opinion. When we can't discuss our differences in a civil manner without personally attacking each other, that's a dangerous place to be.
WHAT GIVES YOU THE MOST HOPE ABOUT THE FUTURE?
Seeing more and more people willing to get involved in the process for the right reasons.
WHAT WOULD BE YOUR ADVICE FOR FUTURE FORTY UNDER 40 HONOREES?
Do what you love and don't be afraid to stand up for what you believe.
DO YOU PLAN TO BE IN THE CAPITAL REGION FIVE YEARS FROM NOW? WHY OR WHY NOT?
Probably. It's where my child was born and where I've called home for over a decade. There is a lot of work to be done and I want to be part of it.
IF NAMED KING FOR A DAY, WHAT IS ONE CHANGE YOU WOULD MAKE IN BATON ROUGE?
I would modernize our traffic light system and restructure our education system.
HOW WOULD YOU DESCRIBE THE QUALITY OF LIFE IN BATON ROUGE; WHAT WORKS AND WHAT NEEDS IMPROVEMENT?
The people are Baton Rouge's greatest asset. But we're in danger of losing them en masse if we don't address some serious issues that plague this parish like public education, crime and infrastructure. You can't expect people to want to move to, or stay, somewhere with high crime, poorly performing schools and horrible traffic. The good news is that the people here are resilient and have the ability to change it if given the chance by local leaders.
DO YOU HAVE A BUCKET LIST? IF SO, WHAT ARE THE TOP 3 THINGS ON IT?
Run a successful presidential campaign.
Play golf at Augusta National Golf Club (the Masters).
Watch Springsteen play in Jersey.