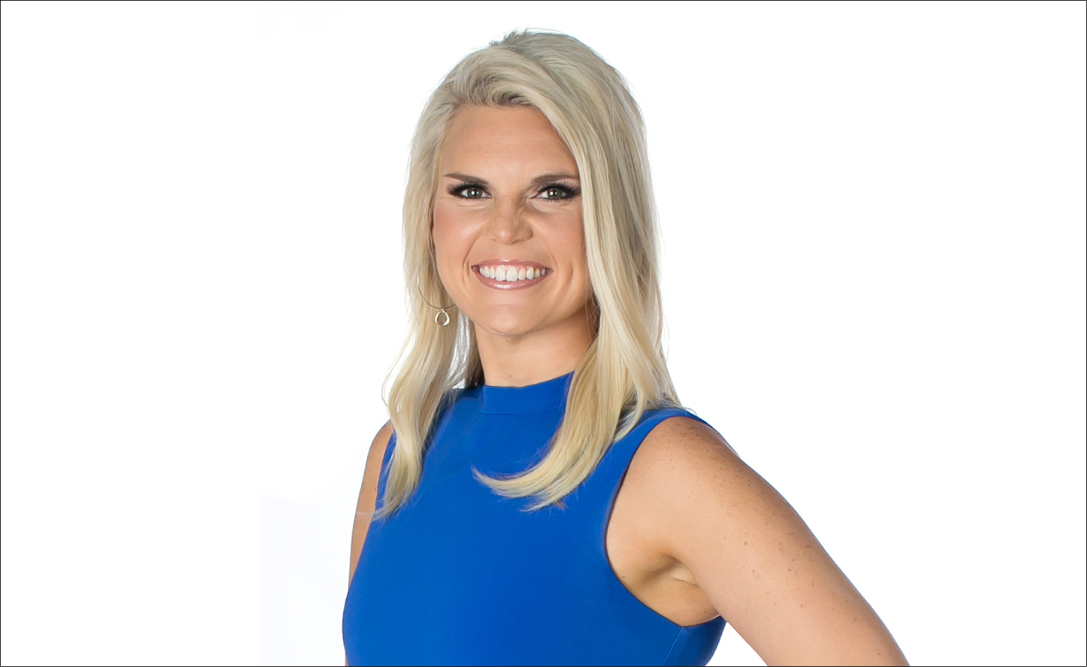 (Photos by Amy Martin)
Krista Allen,

 2

9
Senior Director of Development, LSU Foundation
PROFFESSIONAL ACHIEVEMENTS:
Successfully built first multi-college fundraising team at LSU (Humanities & Social Sciences, Music & Dramatic Arts, and LSU Press and The Southern Review), growing the team from two members to seven in just under two years.
Crafted and executed corporate giving program for the LSU E. J. Ourso College of Business, raising $1 million in the first six months. The program remains a robust fundraising tool for the college.
Closing first major gift for LSU in 2012, and securing $12.5 million in philanthropic investments over the past 24 months.
2016-17 Employee of the Year award by LSU Foundation.
COMMUNITY:
In memory of her aunt, who died of breast cancer, has volunteered for eight years, served on the board for three years and has spent the past seven years as race director for the Baton Rouge affiliate of Susan G. Komen, helping raise more than $1 million for research and treatment.
NAME ONE BOOK THAT HAS INSPIRED YOU PROFESSIONALLY.
Rising Strong, by Brene Brown.
WHEN YOU WERE A CHILD, WHAT DID YOU WANT TO BE WHEN YOU GREW UP?
Marine biologist. "Free Willy" was one of my favorite movies at the time!
WHAT WAS YOUR FIRST JOB, HOW OLD WERE YOU AND WHAT DID YOU LEARN FROM IT?
Working the concession stand at Girard Playground in Metairie during my brother's baseball games. I was 14 years old and learned that nacho cheese is VERY hot and blue Powerades are a hot commodity.
WHAT IS THE STRANGEST JOB YOU'VE EVER HAD?
Working as the bear "stuffer" at Build-A-Bear Workshop. You had to learn the appropriate amount of "stuffing" to put in each limb of the stuffed animal by operating a pedal. Lesson learned- always start in the leg!
WHAT IS YOUR FAVORITE PLACE FOR A BUSINESS LUNCH IN BATON ROUGE, AND WHAT IS YOUR FAVORITE DISH THERE?
K Street Grill. I love the fried calamari with piquillo pepper romesco. YUM.
WHAT DO YOU CONSIDER YOUR GREATEST ACHIEVEMENT?
Closing $20 million in gifts for my alma mater in the last six years.
HOW DO YOU GET PUMPED UP BEFORE A BIG MEETING, PRESENTATION OR PITCH?
Music and a great outfit. T.I., an awesome pair of shoes, a sharp suit or jacket and I am ready to go.
WHAT HAS BEEN THE MOST FULFILLING MOMENT IN YOUR CAREER SO FAR?
Getting to lead and mentor a team of fundraisers that work tirelessly to provide opportunities for students to learn and grow beyond their wildest dreams and to help faculty have the access to resources to execute research that impacts our global community. We call ourselves the "Dream Team," and it is my honor to serve in a senior role on their behalf.
WHAT WAS YOUR PROFESSIONAL "AHA MOMENT?"
When I moved into my first management role at a senior level, I learned that your relationships with your peers are as important and valuable as the one you have with your boss.
WHAT IS YOUR BEST PRODUCTIVITY HACK?
The traditional "to-do list" with pen and paper. Old school but it motivates me to get things scratched off the list!
WHAT HAVE YOU LEARNED THE HARD WAY?
Do it the right way, for the right reasons the first time.
 HOW DO YOU TYPICALLY DRESS FOR WORK: CASUAL? PROFESSIONAL? BUSINESS CASUAL? OTHER?
Professional. I firmly believe you always dress for the job you want!
WHY PART OF YOUR JOB DO YOU LOVE? WHAT PART DO YOU HATE?
Love: Getting to be a part of the process in which incredibly generous and selfless alumni and donors give away their hard-earned resources to change another the lives of LSU faculty and students.
Hate: Keeping track of credit card receipts! It's the worst!
WHAT IS THE BEST COMPLIMENT YOU'VE EVER GOTTEN FROM A COLLEAGUE OR BOSS?
The best compliment I have ever received from a boss is that I rarely see challenges as permanent road blocks. Rather, I tackle each situation with a relentless, positive approach until the goal is reached, despite the nature of the perceived obstacle. Also, I make sure that the people who work for me know that I am their champion and always have their backs.
MAC OR PC?
Both! I use a PC in my office and a Mac when I travel on business.
ARE YOU ACTIVE ON SOCIAL MEDIA? IF SO, ON WHICH PLATFORMS ARE YOU MOST ACTIVE?
Facebook and Instagram.
HOW MANY TEXTS DO YOU SEND ON AN AVERAGE DAY? HOW MANY EMAILS?
Texts: 85, Emails: 150.
HOW LOW WILL YOU ALLOW YOUR REMAINING PHONE OR COMPUTER BATTERY LIFE GET (IN %) BEFORE YOU HAVE AN ANXIETY ATTACK?
10% and the panic ensues.
 HOW MANY UNREAD MESSAGES ARE IN YOUR INBOX RIGHT NOW?
38! I mark emails as unread that are long-range tasks so that I always remember to circle back and complete.
 WHAT'S YOUR FAVORITE APP AT THE MOMENT?
Amazon. I am dangerous with the one-click buying option!
WHAT IS YOUR FAVORITE TECHNOLOGICAL ADVANCEMENT OF THE PAST DECADE?
100% the Keurig! What did we do before we could make a single cup at a time?!
WHAT TECHNOLOGY DO YOU WISH WAS NEVER INVENTED?
Email.
WHAT TIME DO YOU GET UP ON WORKDAY MORNINGS?
My alarm goes off at 6:05 a.m.! I typically snooze about 10 minutes and then I am off and running.
BREAKFAST AT HOME? BREAKFAST ON THE GO? BREAKFAST AT YOUR DESK? NO BREAKFAST AT ALL?
Definitely breakfast! I have a fruit and veggie smoothie chased by a big cup of coffee every morning before I leave the house.
THE SAYING GOES: 'BE THE CHANGE YOU WANT TO SEE IN THE WORLD.' SPECIFICALLY, WHAT ARE YOU 'BEING' TO MAKE BATON ROUGE BETTER?
In my role with the LSU Foundation, I spend a great deal of time outside of Baton Rouge and the state of Louisiana advocating for alumni, friends, and corporations to believe in the potential of what LSU can make happen in people's lives. When I asked them to make a transformational gift, I share that Baton Rouge and LSU are places worth betting on because we take pursuing greatness seriously. I believe that I am an "ambassador" of sorts for this city and state across the country and make it my mission to share our stories of success. My goal is that my time shared with those individuals motivates them to invest both from a philanthropic and economic development perspective, allowing for our great city to continue to grow and develop as a regional and national powerhouse.
WHEN DID YOU REALIZE YOU WERE "GROWN UP?"
Shortly after I bought my first house, I returned from a business trip to find that I had no hot water. After some investigating, I realized the pilot light was out on my hot water heater.  I had to climb into my attic with my iPhone so that I could watch YouTube for lessons on how to relight a pilot light.
WHAT WAS THE BEST VACATION YOU HAVE EVER TAKEN?
I spent a week in Guanacaste, Costa Rica. It was absolutely fabulous!
 FAVORITE GIFT YOU WERE GIVEN AS A CHILD?
Pair of red cowboy boots.
 WHICH TALENT OR SUPERPOWER WOULD YOU MOST LIKE TO HAVE AND WHY?
Cooking! My only cooking talents are pancakes and peanut butter and jelly sandwiches, and I'm sure my family would appreciate me adding a few more things to my kitchen repertoire!
 WHAT'S A NICKNAME YOUR FRIENDS OR FAMILY MEMBERS HAVE FOR YOU?
Kiwi.
 WHAT ARE YOU SUPERSTITIOUS ABOUT?
My rituals and routines when playing sports.
WHO FASCINATES YOU?
President Harry Truman. I sometimes wonder what President Truman's thought process looked like as he considered dropping the atomic bomb. He had to consider the impact that his decision would have not only on the American people but the citizens of Japan as well as the global community writ-large. His decision would change the face of history forever. On a daily basis, we have to make decisions as leaders that have can have a broad ripple effect, and I often think of Truman's "the buck stops here" approach to taking ownership for all decisions and potential outcomes.
 WHICH FICTIONAL CHARACTER DO YOU MOST IDENTIFY WITH?
I love me some Mulan. The movie Mulan celebrates the importance of staying true to oneself despite even the most challenging circumstances. Mulan is committed to her family, her goals of proving herself, and ultimately, to extraordinary courage in the face of adversaries and unimaginable trials.
 FAVORITE DRINK?
Alcoholic: great glass of red wine! Non-alcoholic: hot chocolate!
WHAT IS YOUR FAVORITE BAND OR SONG?
The Marvelettes, "Please Mr. Postman."
 WHAT IS YOUR FAVORITE MOVIE?
"The Grinch Who Stole Christmas," Jim Carey version!
 WHO WOULD PLAY YOU IN A MOVIE?
Allison Janey as C.J. on the West Wing. She found a way to get things done at all costs through servant leadership and commitment to her colleagues.
 IF YOU COULD GO BACK IN TIME, WHAT ADVICE WOULD YOU GIVE YOUR 18-YEAR-OLD SELF?
Failure is never final. Tomorrow always brings a new chance to make it happen. And… always buy the shoes.
PETS?
A fish named Blitz, short for Blitzen. I love Christmas!
HOBBIES?
Tennis, hunting for great shopping deals and awesome adventures with my family.
TELL US ABOUT A MOMENT THAT CHANGED YOUR LIFE.
My outlook on life changed the moment that I became an aunt and godmother for the first time. I realized that this was the first time my family was growing beyond the generation I was in and immediately felt motivated, both personally and professionally, to do all that I can to make Louisiana a place of opportunity for my nieces, nephews, and hopefully my children someday.
WHAT'S THE NEXT BIG PERSONAL OR CAREER CHALLENGE YOU PLAN TO TAKE ON?
Professionally, would like to begin a Master's program in the next 12 months in management and organizational behavior. Personally, I would like to plan and execute a tennis tournament benefitting breast cancer research and treatment. Part of those funds would also fund mammograms for women who are not insured or underinsured.
WHAT CONCERNS YOU MOST ABOUT THE FUTURE?
It seems like people are no longer open to hearing another's opinion if it is counter to their own. Different perspectives allow for complex problem solving and some of the best solutions in history have been made possible by people with unique points of view collaborating to reach a common goal.
WHAT GIVES YOU THE MOST HOPE ABOUT THE FUTURE?
The kindness I sometimes see exchanged between total strangers.
 WHAT WOULD BE YOUR ADVICE FOR FUTURE FORTY UNDER 40 HONOREES?
Treat those that work for you like you hope someone would treat one of your family members. Kindness and respect never goes out of style.
DO YOU PLAN TO BE IN THE CAPITAL REGION FIVE YEARS FROM NOW? WHY OR WHY NOT?
Absolutely, yes. Baton Rouge is an incredible place but there are opportunities for growth remain. I want to be a part of the group of people that gets to say, "We did it. We helped to build on the success of those that came before us and Baton Rouge is better because we cared enough to work hard and get it done."
IF NAMED KING FOR A DAY, WHAT IS ONE CHANGE YOU WOULD MAKE IN BATON ROUGE?
Build a Superior Grill large enough to ensure you never have to wait for queso and a margarita.
HOW WOULD YOU DESCRIBE THE QUALITY OF LIFE IN BATON ROUGE; WHAT WORKS AND WHAT NEEDS IMPROVEMENT?
I think we have an excellent quality of life in Baton Rouge. What works are the phenomenal entrepreneurs and major employers like LSU, our hospitals, oil and gas, etc. that are the heartbeat of the Baton Rouge community. Our food DEFINITELY works (district doughnuts is my new favorite) and so do our talented musicians and artists. We need to improve our public transportation options for people in Baton Rouge and to find a way to transform outcomes and perceptions of our public schools. Also, we need to develop interventional programs that help drive down the number of reported incidents of domestic violence. Many people work hard to improve all three of these areas but I believe we can do more as a community to drive real and lasting solutions.
DO YOU HAVE A BUCKET LIST? IF SO, WHAT ARE THE TOP 3 THINGS ON IT?
Travel to Indonesia to see the hospital where I was born and then spending time in Bali
Eating every bite of food possible during a visit to Italy
Seeing the Northern Lights