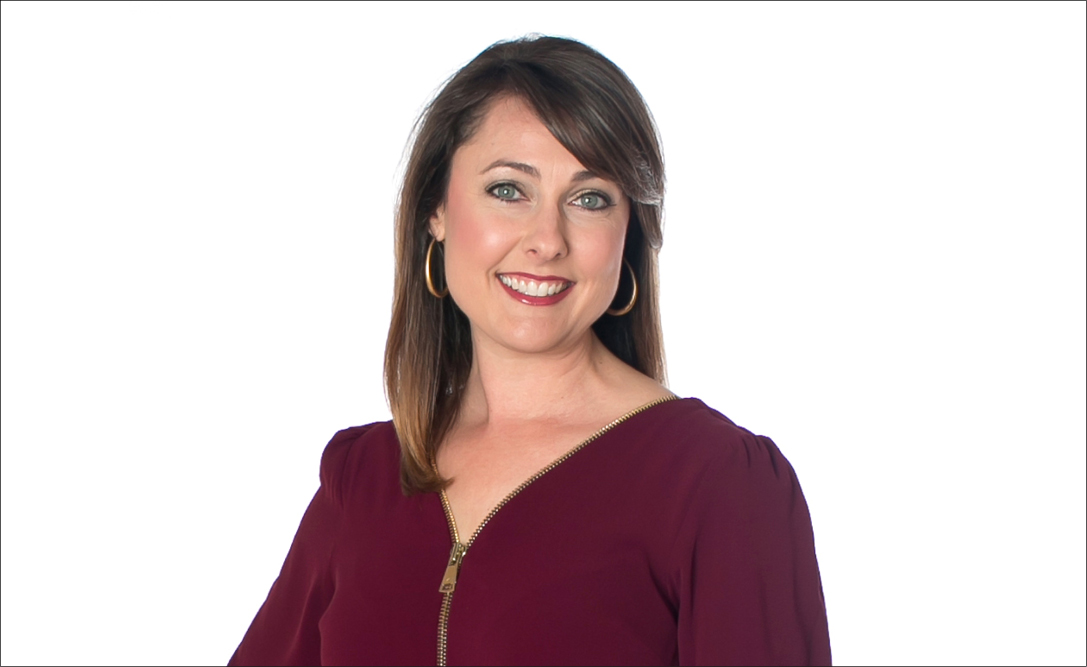 (Photos by Amy Martin)
Katie Gibbons,

37
Vice President-Private Client Relationship Manager, IBERIABANK
PROFESSIONAL ACHIEVEMENTS:
Grew private banking portfolio from $0 to $55 million in less than three years at Red River Bank.
Co-founder and past president of the Board of Leadership Ascension Foundation.
Has launched private banking initiatives at two banks doing business in the Baton Rouge region.
COMMUNITY:
Serves on the board of directors for the Ascension Parish Chamber of Commerce and is a joint development committee member at the Mary Bird Perkins Cancer Center.
NAME ONE BOOK THAT HAS INSPIRED YOU PROFESSIONALLY.
Chop Wood Carry Water by Joshua Medcalf.
WHEN YOU WERE A CHILD, WHAT DID YOU WANT TO BE WHEN YOU GREW UP?
A teacher.
WHAT WAS YOUR FIRST JOB, HOW OLD WERE YOU AND WHAT DID YOU LEARN FROM IT?
Mike Anderson's Restaurant—server. I was 17 years old and learned quickly that by concentrating on the small things, I would be able to directly impact an experience for a customer. When I did things correctly, it was a good experience for them and it showed up positively in my pay. When I didn't do my best- I could create a negative impact. I learned quickly that if I wanted to make more money, I should do it correctly.
WHAT IS YOUR FAVORITE PLACE FOR A BUSINESS LUNCH IN BATON ROUGE, AND WHAT IS YOUR FAVORITE DISH THERE?
Zorba's—Beef Souvlaki.
WHAT DO YOU CONSIDER YOUR GREATEST ACHIEVEMENT?
I am most proud of the fact that I am able to balance being a mother, having a career, and being a volunteer for causes that I am passionate about.
HOW DO YOU GET PUMPED UP BEFORE A BIG MEETING, PRESENTATION OR PITCH?
I over prepare for the meeting and on the morning off I usually jam out to pop music in my car.
WHAT HAS BEEN THE MOST FULFILLING MOMENT IN YOUR CAREER SO FAR?
I have been most fulfilled when clients seek and value my opinion when making major financials decisions and then willingly refer me to their family and friends.
WHAT WAS YOUR PROFESSIONAL "AHA MOMENT?"
When I realized that I could use my influence and knowledge to mentor and impact the careers and lives of others.
WHAT IS YOUR BEST PRODUCTIVITY HACK?
I make my to-do list for the following day before I leave the office.
WHAT HAVE YOU LEARNED THE HARD WAY?
That you can't be afraid to be bold and ask for what you want.
HOW DO YOU TYPICALLY DRESS FOR WORK: CASUAL? PROFESSIONAL? BUSINESS CASUAL? OTHER?
Professional, I love dresses! My mom has always taught me that the way you dress can directly impact your mood and success.
WHY PART OF YOUR JOB DO YOU LOVE? WHAT PART DO YOU HATE?
I love the relationships I make with my clients. There is nothing in life that I hate.
WHAT IS THE BEST COMPLIMENT YOU'VE EVER GOTTEN FROM A COLLEAGUE OR BOSS?
One of my mentors described me as a servant leader. This is a term that describes a management philosophy in which leaders desire to serve by sharing power, putting the needs of others first, and helping them develop by assisting in unlocking their purpose in order that they perform at their highest level. I was truly humbled by that description and strive to live up to in my work and personal life.
MAC OR PC?
Mac.
ARE YOU ACTIVE ON SOCIAL MEDIA? IF SO, ON WHICH PLATFORMS ARE YOU MOST ACTIVE?
Yes. LinkedIn, Facebook and Instagram.
HOW MANY TEXTS DO YOU SEND ON AN AVERAGE DAY? HOW MANY EMAILS?
Too many to count! It is the main source of communication although talking on the phone is my favorite!
HOW LOW WILL YOU ALLOW YOUR REMAINING PHONE OR COMPUTER BATTERY LIFE GET (IN %) BEFORE YOU HAVE AN ANXIETY ATTACK?
20%.
HOW MANY UNREAD MESSAGES ARE IN YOUR INBOX RIGHT NOW?
Zero- I'm one of those people!
WHAT'S YOUR FAVORITE APP AT THE MOMENT?
Pandora. I love music!
WHAT IS YOUR FAVORITE TECHNOLOGICAL ADVANCEMENT OF THE PAST DECADE?
Amazon Firestick.
WHAT TECHNOLOGY DO YOU WISH WAS NEVER INVENTED?
While the smart phone has become a necessity, I believe that it has taken away the art of conversation.
WHAT TIME DO YOU GET UP ON WORKDAY MORNINGS?
5:45 a.m.
BREAKFAST AT HOME? BREAKFAST ON THE GO? BREAKFAST AT YOUR DESK? NO BREAKFAST AT ALL?
No breakfast—unless coffee counts.
WHEN DID YOU REALIZE YOU WERE "GROWN UP?"
When the nurse at Woman's Hospital put that newborn baby in my arms in 2007, my world was forever changed and, in that moment, I realized that I was responsible for this little human to make his mark on the world—that's when I knew that this world was no longer about me and that I was grown up.
WHAT WAS THE BEST VACATION YOU HAVE EVER TAKEN?
My husband and I celebrated our 10th wedding anniversary in Jamaica and it was breathtaking.
FAVORITE GIFT YOU WERE GIVEN AS A CHILD?
My parents bought me a silver turquoise ring when I was a child as a souvenir from Gatlinburg. I remember how special that made me feel.
WHICH TALENT OR SUPERPOWER WOULD YOU MOST LIKE TO HAVE AND WHY?
The power to listen rather than respond—I'm working on that.
WHAT ARE YOU SUPERSTITIOUS ABOUT?
I was really close to my grandmother and she constantly talked about the fact that she was born on 3/3/1933. Since her passing in 2014, I see the numbers 3, 33, 333 everywhere. I feel like she is with me when I see three's and it makes me smile.
WHO FASCINATES YOU?
God.
WHICH FICTIONAL CHARACTER DO YOU MOST IDENTIFY WITH?
My friends say Honey Lemon from the Disney movie Big Hero 6, probably because of her personality. She is outgoing, cheerful, is a lover of life and tries really hard to keep others smiling. Google her, one can only hope to fill her shoes! Also because I do love to wear a good cardigan!
FAVORITE DRINK?
Water.
WHAT IS YOUR FAVORITE BAND OR SONG?
There are so many but I love Justin Timberlake. My all-time favorite song that stops me in my tracks when it comes on the radio is I Will Always Love You by Whitney Houston.
WHAT IS YOUR FAVORITE MOVIE?
I have to watch Dirty Dancing every time it comes on.
WHO WOULD PLAY YOU IN A MOVIE?
We have a very outgoing UPS delivery guy that we frequently see in our office. When he first meets you, he gives you a celebrity name—mine is Julia Roberts…I'll take that!
IF YOU COULD GO BACK IN TIME, WHAT ADVICE WOULD YOU GIVE YOUR 18-YEAR-OLD SELF?
Relax and enjoy the climb…you don't have to achieve every dream today.
PETS?
Golden Retriever named Yankee.
HOBBIES?
Enjoying time with my family in our backyard, reading, binge watching TV series, and garage sales.
TELL US ABOUT A MOMENT THAT CHANGED YOUR LIFE.
The moment when I decided not to cancel the blind date changed my life. Five months following that first date, I said yes to the person that was made for me—James Gibbons.
WHAT'S THE NEXT BIG PERSONAL OR CAREER CHALLENGE YOU PLAN TO TAKE ON?
After my youngest son was diagnosed with Dyslexia and Anxiety Disorder this year, I have become committed to be his voice so that children, like him, are given every opportunity to succeed academically and in life. I plan to support efforts that promote awareness and change in schools by standing up for his rights.
WHAT CONCERNS YOU MOST ABOUT THE FUTURE?
I am concerned that world will lose sight of the things that are truly important.
WHAT GIVES YOU THE MOST HOPE ABOUT THE FUTURE?
I will refer to one of my favorite quotes by Anne Frank "I keep my ideals, because in spite of everything I still believe that people are really good at heart." The fact that I get to experience so many people that give and care for others makes me have hope for the future.
DO YOU PLAN TO BE IN THE CAPITAL REGION FIVE YEARS FROM NOW? WHY OR WHY NOT?
I do plan to be here; this is home.
IF NAMED KING FOR A DAY, WHAT IS ONE CHANGE YOU WOULD MAKE IN BATON ROUGE?
I would build the loop!
DO YOU HAVE A BUCKET LIST? IF SO, WHAT ARE THE TOP 3 THINGS ON IT?
I want to be on stage and perform in a play or musical.
Take my oldest son to London.
Retire with my husband on a beach.