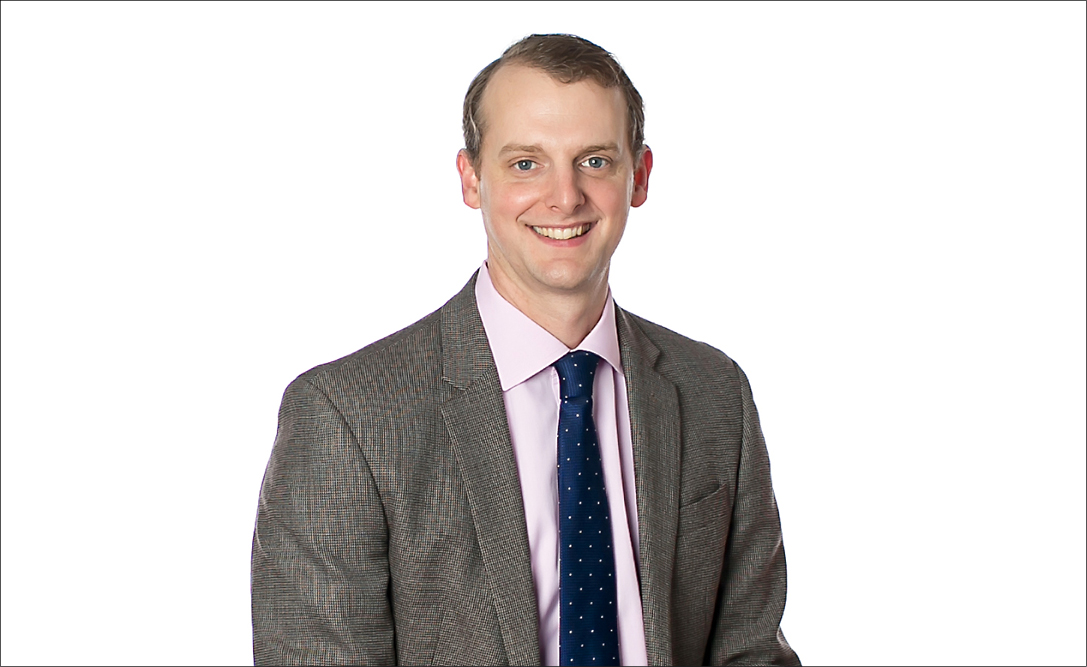 (Photos by Amy Martin)
Jonas Fontenot,

38
Chief of Physics and Chief Operating Officer, Mary Bird Perkins Cancer Center
PROFESSIONAL ACHIEVEMENTS:
Leader of the nationally-acclaimed LSU-Mary Bird Perkins Medical Physics Partnership and tasked with handling some of the hospital's most visible and technically challenging initiatives.
Played a key role in bringing the Gamma Knife Icon, a breakthrough, noninvasive treatment for brain tumors and central nervous system conditions to Mary Bird Perkins.
Orchestrated Mike VI's care when LSU's live mascot was diagnosed with cancer in 2016.
COMMUNITY:
Served on the court for Karnival Krewe de Louisiane, a local organization that has raised more than $3 million for cancer care, research and education.
NAME ONE BOOK THAT HAS INSPIRED YOU PROFESSIONALLY.
The First American, a biography of Benjamin Franklin, by HW Brands. Franklin was born to a working class family with very little education and ended up making transformational contributions to science, politics, philosophy, business, and the public good that had a profound impact on the American way of life.
WHEN YOU WERE A CHILD, WHAT DID YOU WANT TO BE WHEN YOU GREW UP?
An engineer.
WHAT WAS YOUR FIRST JOB, HOW OLD WERE YOU AND WHAT DID YOU LEARN FROM IT?
Age 15, I worked as an assistant for my uncle's construction company. I learned that arriving on time meant I was already 10 minutes late.
WHAT IS THE STRANGEST JOB YOU'VE EVER HAD?
I dug ditches as a day laborer for a drainage company in college.
WHAT IS YOUR FAVORITE PLACE FOR A BUSINESS LUNCH IN BATON ROUGE, AND WHAT IS YOUR FAVORITE DISH THERE?
I'm really into the burger at Overpass Merchant at the moment.
WHAT DO YOU CONSIDER YOUR GREATEST ACHIEVEMENT?
Making the transition from clinical professional and scientist to corporate leadership.
HOW DO YOU GET PUMPED UP BEFORE A BIG MEETING, PRESENTATION OR PITCH?
Map out the main take-homes and practice, practice, practice.
WHAT HAS BEEN THE MOST FULFILLING MOMENT IN YOUR CAREER SO FAR?
Leading a team that brought a technology (the Gamma Knife Icon) to our community that has transformed the way many people with certain brain conditions are treated.
WHAT WAS YOUR PROFESSIONAL "AHA MOMENT?"
That my analytical training and skills are useful for more than science.
WHAT IS YOUR BEST PRODUCTIVITY HACK?
Each Monday, I jot down on a white board in my office a list of goals I would like to accomplish by the end of the week.
WHAT HAVE YOU LEARNED THE HARD WAY?
There are times when all the hard work and resourcefulness in the world cannot overcome bad luck or poor timing.
HOW DO YOU TYPICALLY DRESS FOR WORK: CASUAL? PROFESSIONAL? BUSINESS CASUAL? OTHER?
Professional. Always a jacket on the back of my office door, just in case.
WHY PART OF YOUR JOB DO YOU LOVE? WHAT PART DO YOU HATE?
I love the people I get to work with, and I love that we get the chance to positively impact peoples' lives. I hate that we can't cure everyone, yet.
WHAT IS THE BEST COMPLIMENT YOU'VE EVER GOTTEN FROM A COLLEAGUE OR BOSS?
You don't talk like a physicist, though maybe that's not completely a compliment.
MAC OR PC?
Mac.
ARE YOU ACTIVE ON SOCIAL MEDIA? IF SO, ON WHICH PLATFORMS ARE YOU MOST ACTIVE?
I have zero social media presence.
HOW MANY TEXTS DO YOU SEND ON AN AVERAGE DAY? HOW MANY EMAILS?
15 texts. 25 emails.
HOW LOW WILL YOU ALLOW YOUR REMAINING PHONE OR COMPUTER BATTERY LIFE GET (IN %) BEFORE YOU HAVE AN ANXIETY ATTACK?
10%.
HOW MANY UNREAD MESSAGES ARE IN YOUR INBOX RIGHT NOW?
0.
WHAT'S YOUR FAVORITE APP AT THE MOMENT?
Starmap; our family uses it to look for constellations and star formations.
WHAT IS YOUR FAVORITE TECHNOLOGICAL ADVANCEMENT OF THE PAST DECADE?
Wi-Fi hotspots, because they make me always accessible and productive.
WHAT TECHNOLOGY DO YOU WISH WAS NEVER INVENTED?
Wi-Fi hotspots, because I am always accessible.
WHAT TIME DO YOU GET UP ON WORKDAY MORNINGS?
6:30 a.m.
BREAKFAST AT HOME? BREAKFAST ON THE GO? BREAKFAST AT YOUR DESK? NO BREAKFAST AT ALL?
Not at all.
THE SAYING GOES: 'BE THE CHANGE YOU WANT TO SEE IN THE WORLD.' SPECIFICALLY, WHAT ARE YOU 'BEING' TO MAKE BATON ROUGE BETTER?
Healthier. A reasonable diet – the occasional burger and beer lunch notwithstanding—and regular exercise goes a long way toward creating a really good quality of life.
WHEN DID YOU REALIZE YOU WERE "GROWN UP?"
When I started getting up at 6:30 a.m. on the weekends.
WHAT WAS THE BEST VACATION YOU HAVE EVER TAKEN?
Italy with my wife.
FAVORITE GIFT YOU WERE GIVEN AS A CHILD?
Nintendo and Tecmo Bowl.
WHICH TALENT OR SUPERPOWER WOULD YOU MOST LIKE TO HAVE AND WHY?
I wish I spoke more foreign languages. We travel often so it would be very useful.
WHAT'S A NICKNAME YOUR FRIENDS OR FAMILY MEMBERS HAVE FOR YOU?
J.D.
WHAT ARE YOU SUPERSTITIOUS ABOUT?
Nothing.
WHO FASCINATES YOU?
Elon Musk. His singular creativity and ambition.
WHICH FICTIONAL CHARACTER DO YOU MOST IDENTIFY WITH?
I enjoy a good a detective drama. Solving crimes requires clues and logic, which are also the core ingredients of science.
FAVORITE DRINK?
Coffee.
WHAT IS YOUR FAVORITE BAND OR SONG?
Kings of Leon.
WHAT IS YOUR FAVORITE MOVIE?
Shawshank Redemption.
WHO WOULD PLAY YOU IN A MOVIE?
Jason Bateman, for his dry wit
IF YOU COULD GO BACK IN TIME, WHAT ADVICE WOULD YOU GIVE YOUR 18-YEAR-OLD SELF?
Spend a little more time in the imaging physics lab and think twice about that tattoo
PETS?
None
HOBBIES?
Sports, cooking, traveling
TELL US ABOUT A MOMENT THAT CHANGED YOUR LIFE.
Losing a close family member to breast cancer at a young age. It helped put me where I am today.
WHAT'S THE NEXT BIG PERSONAL OR CAREER CHALLENGE YOU PLAN TO TAKE ON?
More demanding outdoor adventures with our kids.
WHAT CONCERNS YOU MOST ABOUT THE FUTURE?
Climate change.
WHAT GIVES YOU THE MOST HOPE ABOUT THE FUTURE?
People can accomplish anything when they work together toward a common goal. Think about how much was accomplished during the space race of the 1960s.
WHAT WOULD BE YOUR ADVICE FOR FUTURE FORTY UNDER 40 HONOREES?
Take a moment to enjoy what you've accomplished, then get back to work.
DO YOU PLAN TO BE IN THE CAPITAL REGION FIVE YEARS FROM NOW? WHY OR WHY NOT?
I plan to be here in the rest of my career. There is still much work to be done and no better place to do it than here.
IF NAMED KING FOR A DAY, WHAT IS ONE CHANGE YOU WOULD MAKE IN BATON ROUGE?
Provide convenient and affordable access to high-quality primary care, screening services, and preventative care for every person Baton Rouge.
HOW WOULD YOU DESCRIBE THE QUALITY OF LIFE IN BATON ROUGE; WHAT WORKS AND WHAT NEEDS IMPROVEMENT?
We love being here. Our families are close; the people are great; the food is amazing. It should come as no surprise that I see public education, crime, and traffic as our biggest barriers to growth.
DO YOU HAVE A BUCKET LIST? IF SO, WHAT ARE THE TOP 3 THINGS ON IT?
See a January playoff game at Lambeau Field.

Spend a summer in Europe.

Fly on a commercial spaceflight.